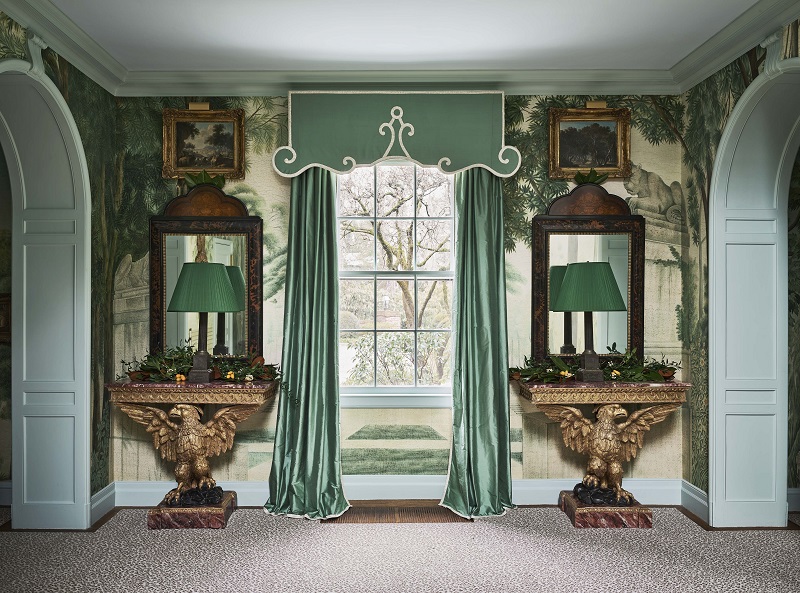 Curtains are the centre of your home's attention but only when chosen correctly. You might get confused between colour and fabric when it comes to the final decision of what to cover your window with.  Nowadays, silk curtains are trendy as they are long-lasting if cared for properly. This glowing and radiating fabric is ideal for curtains.  It is versatile and comes in a lot of textures and weights. Silk drapes can add beauty to your home décor and depicts your high status and richness. These curtains will fit best in both casual and elegant spaces of your home.
Wandering to explore the best silk curtain ideas that everyone should know? Keep reading and you'll get what you are looking for!
Types of Silk Fabric for Curtains
Here in this section, we are letting you know the ideas on how to style your space with silk curtains or drapes;
Chiffon silk
The most common type of silk that is used for curtains is chiffon silk. Being light and sheer, it allows air and light to pass through more easily. Another benefit of having chiffon silk curtains or drapes is that they are easy to maintain as compared to heavier silk types.
Brocades
 The heavy form of silk drapery is Brocade. These lined drapes or curtains are better to provide warmth in the winter months. Their embossed design adds a unique beauty to your space.
Raw Silk
 Raw silk curtains are not as much common as pure silk because they are rough and their texture is not uniform. But it doesn't mean it looks not good to your space. You can definitely go for it. The choice is totally yours!
Georgette
Georgette silk is considered the top-most choice for silk curtains or drapes. Their crinkled texture makes them unique and different from other types of silk. a blend of charmeuse and chiffon silks, georgette silk curtains are very whimsical and inviting.
Satin
If you are looking for thicker silk curtains, go for satin as it is the best way to avoid light penetration. Satin is not only luxurious but also expensive as compared to other silk kinds of silk stuff.
Silk Curtain Ideas That Everyone Should Know
We are not discussing this in detail as we've already told you about silk types.  Following are just the silk curtain ideas that you can go for;
Creative silk curtain panel
Sparkle silk curtain
Orange lily silk curtain
Printed silk curtain
Embroidered silk curtains
Vintage silk window curtains
Grommet long silk curtains
Have you read through the above silk types and ideas for curtains? If yes, you've got to know which one suits best your interior. The only thing that needs to be considered while buying silk curtains is their stuff. If it is not good, your curtains will not last long. Always purchase from a trustworthy place instead of buying from anywhere. Make your room beautiful and elegant with silk curtains!
Related posts