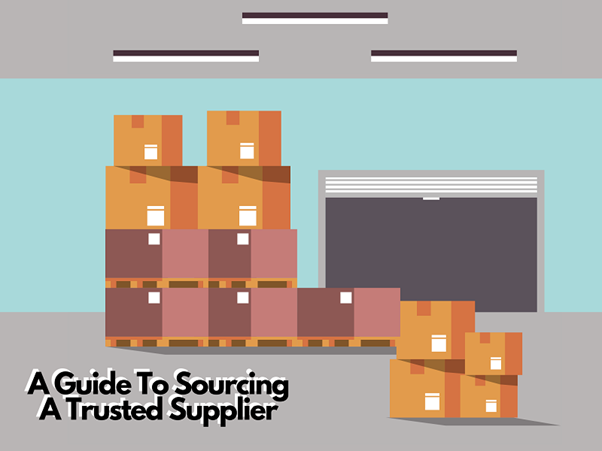 A Guide To Sourcing A Trusted Supplier
Herman Walker, 6 months ago
5 min

read
161
Everyone cannot deny how much has changed throughout the years, and the way we run our business is no exception. If you asked any restaurant owners a few decades ago about how they choose a trusted ingredient supplier, they would all answer the same things: price, flavour, and location.
But as the technology has evolved and the internet came into the picture, traditional sourcing like word-of-mouth is no longer the only choice businesses have today. With more options for sourcing a trusted supplier around the globe, choosing the right one becomes more critical and complex.
To find the best supplier, a business owner has to go through a long process of consideration. Weighing the pros and cons if they are the right choice is a crucial step they need to guarantee. As such, they can offer quality and affordable products for their customers. 
And that is what the Founder of PNT Pets, Max Leahy did. He has been sourcing products from Alibaba.com for over a decade on different businesses. Look through this video and know more about what else he can say about how sourcing for a trusted supplier made it easier with Alibaba.com.
If you are convinced and plan to sign up at Alibaba.com anytime soon to start sourcing for a trusted supplier, let us check out some factors you need to consider. Knowing what they are would make a difference with your strategic sourcing and to your bottom line. 
What Are The Factors To Consider When Sourcing A Trusted Supplier?
1. SET A BUDGET PLAN
When it comes to strategic sourcing, it benefits both the buyers (ecommerce business owners) and the sellers (suppliers). That is why before you make any transaction at Alibaba.com and look for trusted suppliers, you need to set a budget plan first. After all, your money will dictate the limits of your transaction with anyone. 
Make a budget so that you can allocate your funds to any business asset in the future. The good news is that making a budget is as simple as saving money. Just write down an estimation of how much you are willing to spend on certain things to keep track of your expenses. 
2. ACCESS YOUR NEEDS
Besides your budget, your needs will help narrow down your search for a trusted supplier. So before you start sourcing from Alibaba.com to find the best supplier for your business, ask yourself:
What exactly do I need?
By answering this question,connecting with the right suppliers will not be a problem. When you have a clear goal, and you specify everything in detail beforehand, expect the ones that can satisfy your needs will come to you. 
To further reassure you that they are trustworthy, you can check their profile at Alibaba.com and look for a gold verified supplier stamp. When you see this icon, that means you are looking at a trusted supplier who went through thorough verification by a third-party agency as a legally registered business.
3. DETERMINE PAYMENT OPTIONS
Once you have a trusted supplier in mind, the next thing you need to consider is how you will pay for the transaction you will be doing with them. You should know that all suppliers, not only from Alibaba.com, want to get paid for the hard work they went through and the products they supply. 
That is why before you proceed with your order, you should know your payment options so you will not encounter any problems by the time you need to pay.  
Luckily, at Alibaba.com, you have several payment plans to choose from, such as credit, debit card, and even online bank transfer. Check out this link to learn more about the payment options at Alibaba.com and their step-by-step process. 
Being familiar with each payment option will help you know which one is the most suitable for your situation and budget. 
4. SPECIFY PRODUCT & DELIVERY EXPECTATIONS
When looking for a trusted supplier, you also have to make sure they meet your product and delivery expectations. These two matters mean they can provide you with quality and affordable products, and they can deliver them on time and in good condition. As such, your customers would have a good impression of your ecommerce business and would consider recommending you to others. 
To further guarantee all of these would happen, leverage your order with Alibaba.com'sTrade Assurance. It is a free added protection service that reassures buyers (ecommerce businesses) that their orders are in safe hands. And if something goes wrong, chances of getting a refund are possible. 
Besides that, you could also get a minimum order quantity (MOQ) of the products you want to order from your chosen trusted supplier. That way, you can see if the final product they produce for your business is of good quality, both aesthetic and functionality. 
5. ASK THE RIGHT QUESTIONS. 
To narrow down more of your options on Alibaba.com about which trusted suppliers you should rely on, here are some of the questions you might want to ask them. 
Do you have the capability to meet our growing demands?

How well do you understand our ecommerce business?

What is your approach when it comes to communication?

Do you have an experience transaction with a similar industry like ours?

Besides your minisite at Alibaba.com, do you have a company website?
By asking these questions, you would be able to find the best supplier for your ecommerce business needs. That is why before you choose anyone from your list of candidates, never forget to ask them the right questions to get the most out of your strategic sourcing.
Final Remarks
Your customer satisfaction and ecommerce business success are both in your hands. That is why when looking for a trusted supplier, you should take your time and consider your options thoroughly. Doing so should help you find the best supplier for your ecommerce business and impress your customers as a result.
If you think you are ready to source for a trusted supplier at Alibaba.com, go to their website today and make sure to register your ecommerce business.
Related posts