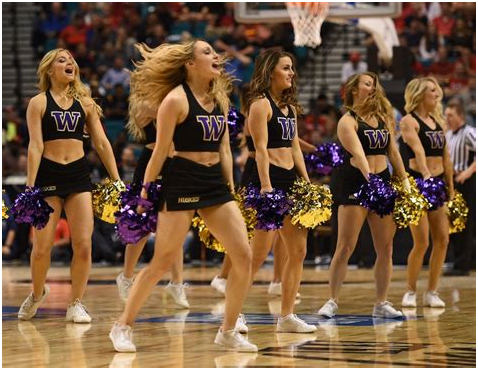 Incorporating Several Profitable Cheerleading Fundraiser Ideas
Herman Walker, 4 years ago
4 min

read
1002
Cheerleading involves a lot of expenses. This is the reason why many cheerleading squads resort to profitable cheerleading fundraising ideas. Fundraising may be tedious, especially if it's done several times in a year, or done at different times of the year. It can be tiring if the cheer squad is campaigning with different fundraisers, at different times.  Here are some cheerleading fundraiser ideas we have had success with.  To help make your cheerleading fundraiser ideas come to fruition, visit Fundraising Zone to learn more.
That is why fundraisers must learn to incorporate several cheerleading fundraising ideas into a single event. You might think it's difficult to organize such different fundraisers. However, with this guide, you may successfully organize one profitable day of fundraising for the cheer group.
Incorporating Different Cheerleading Fundraising Ideas
How do you incorporate different fundraisers in one big fundraising event? Organize one big event and incorporate several small fundraisers. Let's talk about the pep squad rally.
A pep rally is an event when all students participate and watch the opening of a sports season. This is a perfect event for cheerleaders to do a fundraiser. Seize the opportunity, raise funds on the day of the pep rally event.
Cheerleading Fundraising Ideas to Incorporate
The following are some of the most profitable cheerleading fundraising ideas you can incorporate on a pep squad rally. Try to incorporate them all, or you may just choose some for your big day. You may also incorporate other fundraising ideas not included here.
So here comes the big pep squad rally event. Pick your choice of some of the most profitable cheerleading fundraising ideas to incorporate.
Pep Rally Cheerleading Fundraising
Since you are into raising funds for your cheer squad, why not charge a small fee for the pep rally entrance. Let everyone know that the small fee will be used as funds for the cheerleading squad. This is a great way to start your cheerleading fundraising.
Gourmet Popcorn Fundraiser
Popcorns are delicious snacks to offer during a pep rally event. Offer popcorn while the event is ongoing. Have some volunteers to do the selling.
Another way to do the gourmet popcorn fundraiser is via a brochure fundraiser. Your cheer group may sell the popcorn in advance through a popcorn brochure. This is an easier way to do it.
Instead of selling popcorn during the event, you can just gather orders a month before the event. You distribute them right at the entrance to the people who ordered them.
For the popcorn flavors, try offering them the following:
Caramel
Cheese
Sweet and Spicy
Cinnamon
Chocolate
Snack Cheerleading Fundraising
Selling other snacks aside from popcorns during the pep rally will also be profitable. You can do the same procedure as the popcorn fundraiser. You can sell it directly to spectators while the event is happening, or you can take advanced orders via a snack fundraising brochure.
For the snacks, you may offer a variety of the following:
Almonds covered with chocolate
Plain salted pretzels
Chocolate pretzels
Gummy fruit slices
Cashew nuts
Trail mix
Chocolate covered raisins
Mixed peanuts
Distribute Cookie Dough Cheerleading Fundraising Brochures
A pep squad rally is a huge gathering. Everyone is in the gymnasium to watch the games and the pep squad's performance. This is a great opportunity to distribute cookie dough cheerleading fundraising brochures. The cookie doughs are not to be delivered on that same day but of course after the event. You may indicate in your brochure the delivery date.
There are three different types of cookie dough you can sell.
The cookie dough – is a ready-mixed cookie dough that is truly a time-saver for busy moms. It is ready for molding and quickly bakes in the oven.
The pre-portioned cookie dough – is a ready-mixed cookie dough molded into pieces. This is more time-saving for busy moms as it is already pre-portioned. Moms just have to line them up in a tray and bake them in the oven.
The edible cookie dough – just like the two cookie doughs mentioned earlier. However, this edible cookie dough is purposely made to be eaten raw. It's a no-cook cookie dough mix. Kids and adults can enjoy this cookie mix like ice cream. You may check online for the ingredients used in this type of cookie dough mix.
For some ideas on flavors to offer, you may check out the following:
M&Ms candy cookies
Plain Old Sugar Cookies
Oatmeal cookies with raisins
Peanut butter cookie mix
Caramel Pecan
Chocolate chip chunks
Triple chocolate
White Chocolate
Blueberry bits cookie chip
Brownie batter
As mentioned earlier, you may incorporate more cheerleading fundraising ideas to the pep rally event. The more fundraisers you incorporate the more funds your cheer squad can raise. Just make sure that you have enough volunteers to manage all fundraisers.
Related posts