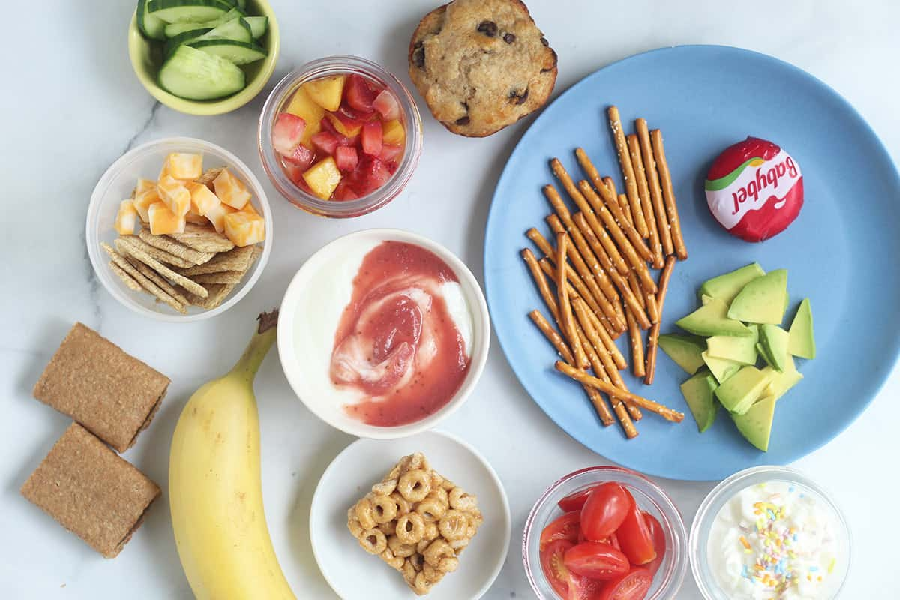 After School Snacks
Alison Lurie, 8 months ago
2 min

read
210
Kids across the country are heading back to school, which means they'll soon be heading home in the afternoons hungry. Shoes come off, backpacks drop, and the cry "what can I eat?!" soon follows. There's an art to the after-school snack. It needs to be simple because who has time for elaborate concoctions at 3 pm? It also needs to be nutritious and provide a boost of energy. But, if it's going to be nutritious, it's got to be interesting, or else no kid will touch it. Parents can sell boring but healthy foods at dinner, but that kind of thing will not fly after school. Here are a few ideas for simple, healthy, fun snacks that will make everyone happy:
Mozzarella Sticks
The best frozen mozzarella sticks paired with a dipping sauce or two makes an ideal snack. The crispy outside and gooey inside make this bite-sized treat everyone's favorite. While the cheese sticks are cooking (oven or air fryer), prepare your dips. BBQ sauce, ranch, and jarred marinara are classics. Add some sliced apples, and you've got the perfect combination. It's a little bit healthy, a little bit fun, and a lot of yumminess.
Muffin Tin Smorgasbord
Pull out your muffin tin to create an afternoon snack buffet. Fill each hole with favorites. Ideas include the following:
Popcorn
Nuts
Dried fruits
Marshmallows
Grapes
Blueberries
Small candies such as M&Ms or Skittles
Diced cheese
Pepperoni slices
Goldfish crackers
It's all the same kinds of things you might offer, but putting them in a muffin tin adds the fun factor that will keep your kids interested.
Warm Sandwich
A toasted sandwich makes kids feel special. Have you ever toasted a PB&J in a panini press? So good. Grilled cheese with a dollop of raspberry jam, grilled PB&J, or grilled banana and Nutella taste amazing and will satisfy your hungry brood. Toasting these basics adds that special something you need to make an afternoon snack successful. It's not the same old sandwich they carried in their lunch box.
Cake and a Tall Glass of Milk
Who doesn't love cake? A slice of cake and a cold glass of milk is an after-school classic. Applesauce cakes, carrot cakes, or other variations like zucchini or pumpkin bread are family favorites. A generous serving of one of these plus cold milk will give your troops the energy they need to power through the rest of the day.
Try one of these with your kids this week.
Related posts