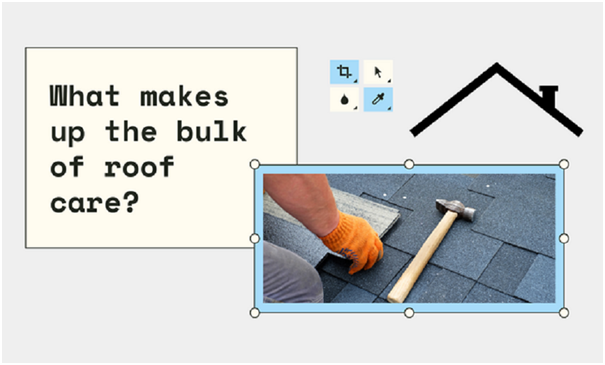 What Kind Of Services Do Roofing Specialists Provide?
Herman Walker, 2 years ago
4 min

read
596
When it comes to maintaining houses, many people rarely think about the roof. Let's face it, most homeowners only think about their roofs during the construction or renovation process of their home, and rarely ever give their roofs a second thought unless they spot holes peeking through their ceiling or leaks coming in through gaps in their roofs.
A good roof will not be paid attention to, but faulty roofs can be dangerous for you, your family, and your property. Before it gets to that point, why not prevent your roof from being damaged, or better yet, construct your roof to be well-protected in the first place? This is how you can extend the longevity of your roofs and make sure that it stays in peak condition for a long time to come.
What makes up the bulk of roof care?
But all homeowners should be aware that roof care doesn't just end with roof installation. Roofs should be maintained regularly, not only so that they still have the same durability and protection, but for other reasons as well, such as for aesthetics and making sure there's nothing that would pose as a significant issue down the road. Even other shading or roofing solutions, such as awnings, coverings, and more, will require similar types of service and care to preserve their looks and longevity.
So how do I go about roof maintenance?
Now that you know how important roof maintenance is to the integrity of your home, you should be well prepared to tend to your roof on a regular basis. But how do you go about doing this? While for some roofs, such as flat concrete ones like the ones you see on commercial buildings, you can go up to inspect it yourself, homeowners are generally not advised to take on the task of roof repair or maintenance themselves. In fact, many governments around the world, including Singapore's, have several policies forbidding inexperienced homeowners or DIY'ers from doing roof repairs. This is because roof repairing and maintenance can be too difficult and dangerous for ordinary people to attempt. Going up to the roof without the necessary safety equipment or tools can be life-threatening.
That's why you should always consult a roofing specialist or contractor to assist you with your needs. If you've got concerns regarding your roof, or need assistance in installation or other services, contacting a professional who knows what they're doing will always be the best option, despite having to pay for service fees.
What kind of services do they offer?
Alright, so you think you've chosen the right roofing contractors company to assist you with their services. What do they do, exactly? There are many different types of roofing services and solutions that they can help you out with. Browse their website for a full list of services that they can provide.
Some roofers are more specialised and focus on commercial and residential roofs, others focus more on outdoor roofing solutions, while others are more adept at roof installation services. Don't forget to contact your top choices and deliberate carefully before settling on one choice.
Here are just a few things that roof specialists can help you out with, other than your normal roof repair and installation.
Roofing inspection
Think your roof may be in need of repairs or maintenance services, but aren't exactly sure? Is there a certain problem that you can't pinpoint the source of? Then roofing companies can send in a specialist to inspect the state of your roof and help you make decisions before you avail of any repair jobs or services.
Leak repairs
One of the most common problems associated with faulty roofs is leaks. They're surefire ways for any homeowner to notice a faulty roof. If you've got a leaking roof on your hands, then the first expert to call is an experienced roofer who can fix up the source of your leaks.
Cleaning or maintaining the gutters
The gutter system on your roof is responsible for draining water and other waste materials that may accumulate on your roof. If you're like most homeowners and you don't like cleaning out the gutters (who does? It's an exhausting and thankless task), then making use of the services of a roofer may do the trick for you.
Shadetimes is the preferred place to get top roofing products and solutions in your area! Contact us today to get our assistance in installing retractable awnings, repairing roofs, and other essential roofing services in Singapore!
Related posts