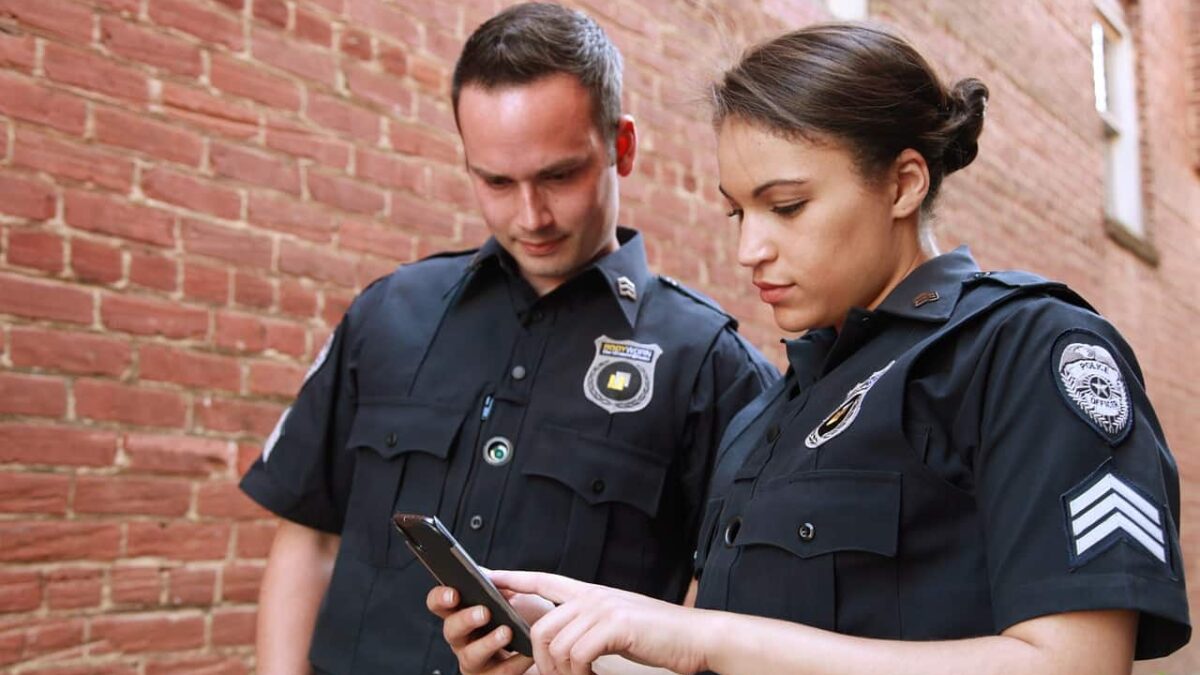 What does it mean to be an estate security officer?
Herman Walker, 2 years ago
5 min

read
733
As a business professional, whether you're in real estate, owning a shop, club, rental property, or simply an individual owner of a home, it's extremely important to keep property and assets protected. There are many aspects of business and a rental property that can be just as risky – even life-threatening. However, the key is to be vigilant and to always protect yourself, your family and loved ones with an estate security officer.
There are many professional groups that exist in today's society that have the job of ensuring that everyone has a safe and secure environment. Many people simply don't realise what an asset they possess until someone vandalises or steals it. When you're renting property or if you own a business, you have a duty of care to make sure your building and assets are protected. You want to do this for your own peace of mind, for the sake of your family, and even for the sake of your employees or tenants. By signing up with a professional security group, you're making a commitment to yourself, your company or other individuals that you may be renting or managing.
An estate security officer as a key role to play, whether that's guarding residential or commercial premises
In addition to having the responsibility to own and maintain the property on your own, you have the added responsibility of protecting it. Whether you're managing a business or running a rental property, this is an essential role and often requires additional training and education to perform effectively. It doesn't matter if you own a storefront, apartment building, residential building, commercial building or other real property – the role and the responsibility are the same. You need to be aware, and you need to be able to identify problems or risks. The role of an estate and building professional is to ensure this occurs.
If you're in the professional or rental property management arena, you have an even higher responsibility of maintaining safety within your property. For example, if you have a building that is a residential property, the role of building and property security includes the safekeeping of personal property of the renter and owner of the building. If you have retail property or industrial property, the professional you hire is responsible for preventing theft and damage of the property by vandals or arsonists. If you are the landlord, the role you play is just as important as that of the professional.
A good estate security officer will have a pleasant manner and be confident in dealing with people while at the same time staying firmly in control of any situation
The most important aspect of being an estate security officer is the ability to identify and report any suspicious activities. A professional can be trained to look at everything from peepholes to security cameras. They can be trained to look for key pieces of information like license plate numbers or signs that indicate a prohibited activity. This includes suspicious-looking people lurking around the property or a lack of evidence when the maintenance man checks things out after closing time. Most importantly, building security officers can spot problems before something catastrophic happens like burning down of a building or a burglary.
A high level of training and man-management skills are  required for an estate security officer to be fully effective
The property that an individual owns is their most valuable asset. If there are damages or destruction of property, then the loss may be financially devastating to the individual. If you become involved in building and property management, you will be responsible for making sure that all of the tenants are well insured and that your insurance covers all damage that occurs on your property. An estate security officer not only reports suspicious or damaging activity; they also can be hired to inspect the property for structural or plumbing issues.
Being an estate security officer can be stressful, and may involve working long hours, but it does come with many rewards
An estate security officer is a critical component of building and property management. You can help to maintain the property and keep it safe by performing the required inspections on a periodic basis. You should be sure to check all water tanks and pipes for leaks or deterioration and correct them immediately. You should also be certain to fix all defects that you find in the structure of the building, including windows and doors. The cost of maintaining a building can be very expensive, and with proper regular inspection work, the cost can be greatly reduced.
There are many important reasons why it is essential to have an estate security officer on your payroll. The most important reason for this is the peace of mind that the property owner and building security officer have when the building is secure. When a building is secure, the property owner is not worried about possible break-ins and unauthorised entry and can focus on making repairs to the property and making any other necessary upgrades. When the property is secure, the tenant can rest assured that the building has been maintained properly and does not pose a risk to anyone who may be in the neighbourhood.
Related posts