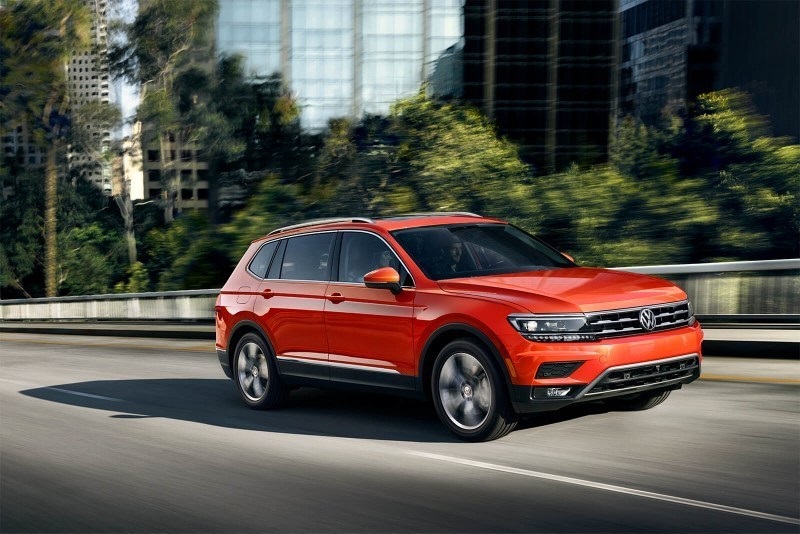 What Impress the Most in the 2021 Volkswagen Tiguan Model Series?
Clare Louise, 2 years ago
3 min

read
863
The 2021 Volkswagen Tiguan sets out as a compact crossover and is duly considered as one of the most cherished models in its circle. The VW crossover impress the audience with its spacious interiors, good features for comfort and convenience, and excellent safety score.
The 2021 version of the Volkswagen Tiguan however looks bigger in size than many of its rivals, and it truly is, since this time, its body length stretches to 185.1-inch giving it more space to allot for the cargo as well as the seating. It is from the VW dealer Moreno Valley who gave us the news, that this year the sales record of the 2021 Volkswagen Tiguan has increased to a significant level, since more buyers found this model impressive in every sense.
Standard and Optional Convenience Features
Standard cabin features of the 2021 Volkswagen Tiguan model series include upholstery of high- quality cloth, an infotainment system that is complimented with a 6.5-inch touchscreen display working in tune with the latest smartphone software namely, the Apple CarPlay and Android Auto, while it can be driven on 17-inch wheels. All the models that compose the 2021 Volkswagen Tiguan model series offer three points for USB ports spread evenly through the cabin, while one can go upgrading the cabin to a synthetic leather upholstery and heated seats that are offered by the automaker as optional ones.
What is for Power?
Each and every 2021 Volkswagen Tiguan model get the same powerpack that apparently sounds strange. But once you drive one, you will eventually appreciate this decision of the automaker. It is this stringent power option that actually makes you stay focused only on choosing the comfort and convenience features when you go shopping for a 2021 Volkswagen Tiguan. It is the duo of a 2.0-liter turbo-4 engine and an 8-speed automatic transmission that makes a sufficient 184-horsepower. If you choose the regular configuration here, you get a front-wheel-drive, while adding up a sum of $1,300 will allow you to drive with all four wheels, which is specially termed by the automaker as "4Motion,". The good news is, you can configure this feature on every 2021 Volkswagen Tiguan, irrespective of the trim model you choose.
Driving is Fun Yet Safe
Our test drive with the 2021 Volkswagen Tiguan at the Moreno VW dealer had a lasting impression on our mind, about the moments we spent driving the crossover with ease, through as many kinds of surfaces we could. Taking sharp turns were nothing but a playful moment, thanks to the hoards of safety and driver assistance features that boosted our confidence level so much. That didn't imply, we drove ash. Rather none of the 2021 Volkswagen Tiguan model allowed us to break the traffic rules, since the safety and driver assistance features that were mostly automatic, like the automatic emergency braking, adaptive cruise control and active lane control stopped us from committing any mistakes, that we purposely tried to test how promptly they work.
Related posts