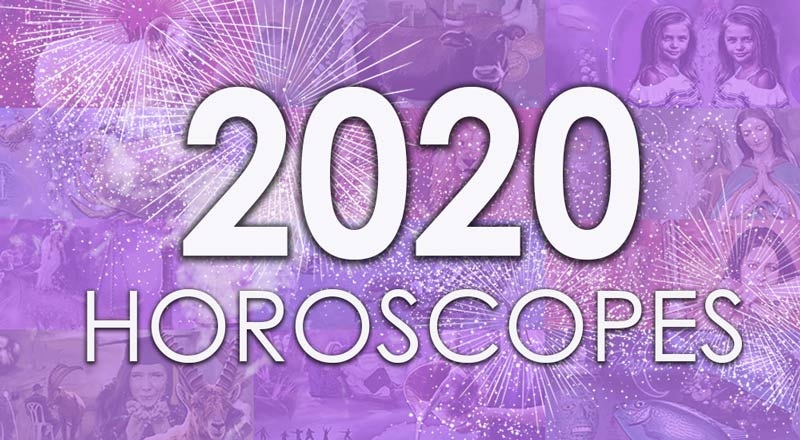 Virgo Zodiac Sign Horoscope and New Year 2020
Sherry Hammons, 4 years ago
4 min

read
1205
New Year 2020 is nearby and excitement of people knows no bonds to figure out what the upcoming year holds for in their fate this time. Will you have the same kind of problem in career, education, health or in marriage, or will there by transformative changes in positive ways in next year? Questions like these are bound to happen in mind, but the moot point is – how to know if your future for the year 2020 sets in motion and you may expect positive results in your chosen endeavor like in your business or any other field? To answer this, while it is advisable to seek astrological counseling of an erudite astrologer, you are also advised to stay updated about the information of your zodiac sign on astrological sites on the web in order to keep abreast with New Year 2020 and its impacts in your life ahead.
Virgo Zodiac Sign and Importance of Horoscope Predictions
Virgo is the sixth astrological sign among total of twelve zodiac members. Mercury is the ruling planet of this sign. The sun, under the tropical zodiac, transits between August 23 and September 22 in this sign. Virgo spans on the celestial longitude of 150–180th degree. It is of Mutable quality and Earth element. To get to know if the year 2020 will be good or bad for Virgo sign, horoscope predictions are best way to fulfill this quest. The importance of horoscope predictions is that you get to understand if your next year will open various avenues for growth on the front of finance, career, job and business. These predictions are handiwork of extremely talented and experienced astrologer, such as the one you can find on a good astrologer's site on the web. What 2020 Virgo Horoscope Predictions can offer you is the acute analysis of your future with which you can plan out your activities and execute the same without having to go through details of obstructions like planetary doshas, karmic faults, vastu faults, and so on. In fact, whether you are to experience negative vibes that may hamper your growth can also be predicted for you to be able to dispel such negativity from your life and embrace blissful living.
Virgo Zodiac Sign Overview
Virgo is the sixth astrological sign in the zodiac family. It is ruled by Mercury. The planetary influence of mercury on virgo personality is that it makes them multilingual, intellectually discriminating, and very judgmental. This planet governs the thinking patterns of Virgo personality which is why you get to lose temper or behave recklessly depending on the planetary transit of mercury in your natal chart. The sixth house of Virgo depicts performance and efficiency, renders effects on your duties in personal life and in your career, and your near-to-perfection kind of attitude toward hygiene in everything you come across. The Virgo sign is more introvert but love to make new contacts. They are emotionally-driven but can find it hard to express emotions publicly. They are also overtly critical by nature, one of the reasons why Virgo personalities can't adjust well with other people. To know more about 2020 Virgo Astrology, you can go for personal horoscope prediction that will be best solution for digging deeper to your personality aspects in a better way.
Virgo and 2020 Horoscope Predictions
Virgo is the sixth astrological sign ruled by mercury and is of dominating nature due to planetary influence of the mercury. They are also of shy nature and find it hard to express publicly. 2020 horoscope predictions can lead Virgo personalities to know about them in more details.
Conclusion
Virgo sign is the sixth sign in the zodiac family. It is ruled by planet mercury. Due to the nature of the planet, Virgo personality is self-reserved, critical, and they are also very pedantic about everything perfect. To know more about your Virgo sign in details, subscribe to horoscope predictions. With 2020 Virgo Horoscope, you get to know your future for the year 2020 in details as well.
Related posts