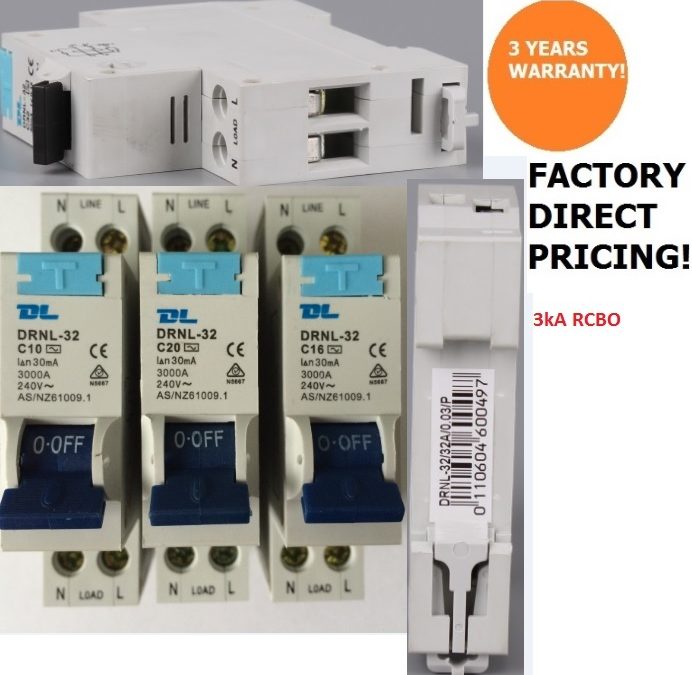 Top Quality Safety Switches Available At Factory Direct Pricing
Sherry Hammons, 3 years ago
3 min

read
1032
Since 2000, deaths from electrical accidents have decreased steadily in Australia thanks to safety switches. But what exactly is a safety switch, how do they work and why are fatalities so important to prevent?And when these safety switches are available at factory direct pricing, it's just like icing on a cake.
But, where?
This two-minute read blog will showcase all the possibilities!
AGM Electrical Supplies—A Leading Electrical Wholesaler InAustralia
AGM Electrical Suppliesis a leading producer of revolutionary power distribution and control systems for competitive applications, including television, manufacturing and the military. With more than 15 years of experience, the wholesaler specializes in portable power systems, including storage cabinets, cable adapters, cable guards and other accessories, designed to withstand hard use and harsh environments.
What Exactly Is A Safety Switch?
To put it simply, a safety switch is a device which, in the event of an electrical fault, turns off your mains power almost instantly.
This is done by detecting tiny differences in the currents running through electrical wiring. These differences are a good sign that electricity in your electrical wiring is being directed away from its proper path and is causing harm to people, pets or property.
In as little as 300 milliseconds, a safety switch can kill the power once it detects that something has gone wrong. It might be a short circuit, a faulty appliance or even an exposed cable.
A safety switch, installed correctly, minimises the risk of electrical fires, electrical shock and even lethal electrocution.
Beware Of Faulty Appliances
A broken or defective system can cause excess current to spill and this current change can cause a safety switch to trip.
Determining whether a certain gadget is the cause of a trip is quite simple:
Unplug all of your electrical appliances
Reset your safety switch
Reconnect your appliances one by one.
If the safety switch trips again, you'll be aware that the last thing you've plugged back in is wrong.
FeaturesOf Safety Switches At AGM
AGM electrical has a product stock of more than 14000 products. The best selling safety switches at AGM are:
DenromDRNL-32 3kA RCBO – DL DRNL-32 3kA RCBO
DenromDL7NL-40 6kA RCBO Non Polarised
DL DL7NL-40 6kA RCBO Non Polarised
DenromDL7NL-40 4.5kA RCBO Non Polarised
DL DL7NL-40 4.5kA RCBO Non Polarised
Prominent Features:
Their safety switches are extremely safe and they cut neutral.
You can use on temporary or on the marina.
The safety switches have two pole safety feature i.e., it allows switching of both active & neutral contacts.
The safety switches are single module and they are ideal in saving valuable switchboard space.
What Security Do Safety Switches Offer?
Safety switches are unswerving and provide safety to your home and workspace, and your personnel in addition to providing:
Protection against short circuiting
Protection against overcurrent
Protection against circuit overloads
Protection against heat-generated damage
BuyTop Quality Safety Switches FromAGM Electrical
Looking to boost safety switches in your office, or at home? If so, you're in the correct place. AGM provides a wide array of electrical safety materials at reasonable prices. Contact the electrical wholesaler now!
You can also read 6 reasons to buy electrical supplies from The Right News Network. Its safety switches are designed for systems where stable performance and service reliability are necessary but where job requirements are not extreme and the normal conditions of operation prevail. Their heavy duty safety switches are also intended for use in applications where the emphasis is placed on robust construction, reliable performance, service continuity and easy maintenance.
Related posts