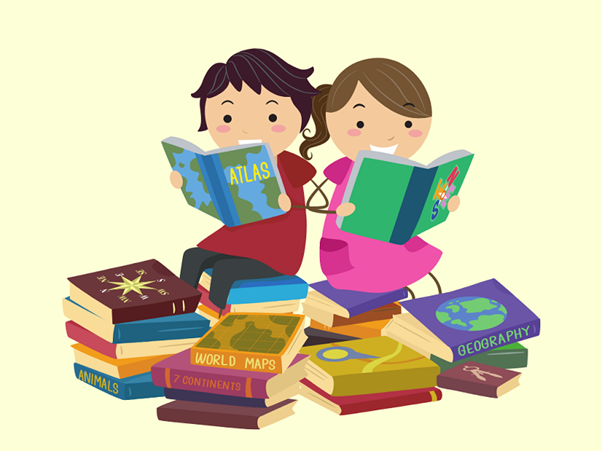 The Heguru Method: Right Brain Training In Singapore
Kim Renner, 12 months ago
5 min

read
316
Every mum and dad wants the best for their children. From meals and clothes to healthcare and educational programmes, they strive to provide everything their kids need by choosing ideal providers in the state. Parents buy food and outfits from the best shops around them. They also pick the most capable and reliable medical centres to free their little ones from ailments. Moreover, they try to choose the perfect learning centre in Singapore that could impart valuable skills and knowledge to their youngsters.
But with the number of educational programmes available in the city, it can be tricky to choose the ideal one for your child. As soon as you look for schools for your young one, you will face hundreds to thousands of search results. Every learning centre you encounter will also claim that they are the best educational facilities in the state. Additionally, these establishments could bombard you with comprehensive curriculums and impressive claims, making your choice more difficult.
While looking for an academy or programme for your child, you could see the Heguru method offered in many Singapore educational institutions. If you came across this academic scheme, did you wonder what it meant? Did you think about the ways it could benefit your little one?
What Is The "Heguru Method"?
According to the magazine Singapore's Child, the Heguru method is a programme involving right brain training activities. Also known as the HEGL, the Heguru method aims to develop creativity, spatial awareness and recognition, comprehension, and focus. Mr HirotadaHenmi and Mrs RuikoHenmi, founders of this educational programme, wanted to unleash a kid's potential by taking advantage of the natural growth of their minds.
As their right brain develops during infancy, they expose children to activities that would aid with their growth. Instructors would perform exercises involving reasoning, memory, attention, and problem-solving. After right brain training, educators move on to improving the left areas of the brain. They conduct activities that develop speech, language, numbers, and letters. They also create exercises that bring the two hemispheres together and train them to work hand in hand.

What Can My Child Get From The Heguru Method?
With the number of educational curricula in the state, it can be challenging to see why parents like you should enrol children in a learning centre in Singapore that offers Heguru classes. Why would you sign your kid up for such lessons if they could participate in other programmes instead? What makes the Heguru method special?
To help you decide if you should sign your kid up for a class that utilises the Heguru method in Singapore, here are some of the many benefits they will experience from attending a few lessons:
Improved Memory
Better Comprehension
Enhanced Concentration
Enhanced Analytical Skills
Developed Spatial Awareness
Colourful Imagination And Creativity
Mastery Of Alphanumeric Symbols
Advanced Hand-Eye Coordination

What Type Of Programmes Can I Expect From The Heguru Method?
Like any other educational curriculum in the state, Heguru method teachers in Singapore introduce the concept and follow its principles through different programmes. Each scheme is suitable for children of various age groups, ensuring that they receive lessons appropriate to their development. Scroll through to learn about those programmes:
Infant And Toddler Classes
Infant and toddler Heguru lessons are suitable for children aged six months to four years. Teachers use right brain development activities for babies to help them improve their attention span, memory, and reasoning skills. According to Heguru experts in Singapore, parents should consider enrolling their little ones in such classes after their kids learn to lift their heads. Doing so will allow them to make the most of the programme.
Preschool Classes
After getting exposed to right brain development activities for babies, kids will learn about independence through preschool Heguru classes in Singapore. Instructors will encourage them to solve problems and answer questions using their knowledge and reasoning. Your child will also learn how to socialise with their friends while learning about their responsibilities in the classroom.
Primary Classes
Aside from developing their skills, primary Heguru classes in Singapore will also improve the mindset of your little one. Kids aged seven to twelve will learn to think ahead and obtain a winning outlook. They will also want to learn more about their surroundings and see their value. Thanks to these lessons, they will become more adaptable, comprehensive, and imaginative.
Hado Reading
Hado reading is flipping through a book to learn about its contents. Heguru teachers in Singapore teach this method to their pupils to help them understand their learning material. Through this technique, kids can learn to read faster than others. They can also process more information through Hado reading.
How Can I Find A Centre That Teaches The Heguru Method?
Looking for a facility that offers Heguru classes can be tricky since not every learning centre in Singapore has such a programme. But finding an educational institution that uses the method is not impossible. With a quick search through the internet, you can stumble upon Heguru lessons and teachers.
But to ensure that your child enrols in the ideal Heguru programme in Singapore, you must find the best facility that offers it. Scroll through to learn how you can choose a learning centre for your little one:
Look For Certifications. Before picking a Hegurulearning centre for your child, look for permits, certificates, or other documents that would certify their capabilities to educate your young one.
Check The Teacher's Capabilities. The results of a Heguru class will depend on the skills and knowledge of their instructors. If their teacher can conduct correct right brain training, your kid will reap impressive benefits from their programme.
Listen To Reviews And Recommendations. Looking for testimonials will allow you to understand the reputation of your chosen Heguru learning centre in Singapore. It will help you spot the best educational facility that assists your child with their development while avoiding an establishment or a programme that would only stress them out
If you think your young one could benefit from right brain training, sign them up for a few classes now at Heguru Method. Visit their website below to learn more about their programmes.
Related posts