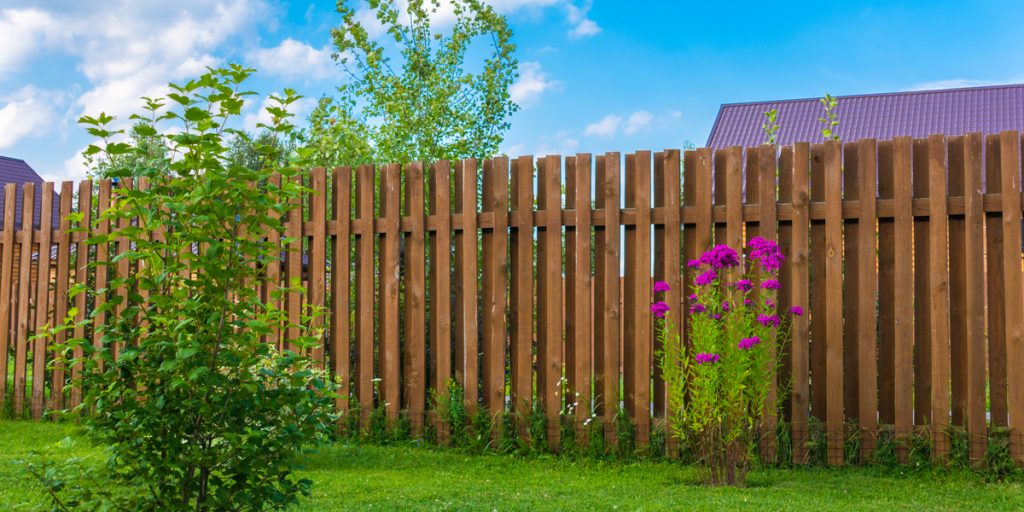 Popular Types of Garden Fencing
Kim Renner, 3 weeks ago
3 min

read
53
It is only natural to want to protect your property from prying eyes and feet. Garden fencing is not only a practical way to provide privacy and security to your property but can also add to the aesthetic appeal of your garden. There are numerous types of garden fencing to choose from, each with its unique benefits and drawbacks. This article will explore the five most popular types of garden fencing.
Wooden Fencing
Wooden fencing is the most common type of garden fencing. It's cost-effective, versatile, and can be stained or painted to match any garden design. However, it requires regular maintenance to prevent rot and insect infestation. Prevent wooden garden fences from rotting by treating the wood with a water-repellent finish to keep out moisture. Apply a sealant or stain to prevent water from seeping into the wood, and keep the fence clean and free from debris to reduce the risk of moisture build-up. Avoid planting shrubs or vines too close to the fence, as these can trap moisture and cause decay. 
Composite Fencing
Composite fencing is a modern alternative to traditional wooden fencing. It's made of a combination of wood and plastic, making it a low-maintenance and durable option. Composite fencing is available in various styles and colors, and it's eco-friendly. Check out eComposite products for a more comprehensive guide to the kinds of composite fencing available in the United Kingdom. 
Metal Fencing
Metal fencing is a durable and low-maintenance option that can last for years. It's ideal for security purposes and can add a modern touch to any garden. However, it can be expensive, and some metal fences may rust over time.
Vinyl Fencing
Vinyl fencing is aneconomical alternative to wood and metal fencing. It's durable, low-maintenance, and comes in various styles and colors. However, it might not be as strong as wood or metal fencing, and it can become discolored over time.
Chain Link Fencing
Chain link fencing is a popular choice for commercial and industrial properties. It's durable, low-maintenance, and provides a high level of security. However, it's not the most attractive option for residential properties and may not provide the necessary privacy. Chain link fencing can easily be cut or bent. 
Picket Fencing
Picket fencing is a classic and timeless option for any garden. It's ideal for creating a border or defining the boundary of your property. Picket fencing is available in various heights and styles and can be painted in any color to match your garden's theme. However, it doesn't offer much privacy or security. Many people living in traditional timber framed houses choose picket fencing because it aesthetically matches the main body of their homes. 
Choosing the best type of garden fencing for your property can be overwhelming, but it's essential to creating a functional and beautiful garden. Whether you're looking for privacy, security, or aesthetic appeal, there's a type of fencing that will meet your needs. Consider the benefits and each type, and choose the one that best suits your budget and style preferences.
Related posts