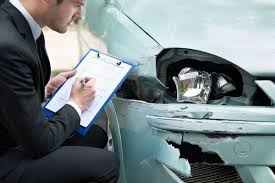 Leading Causes of Construction Site Accidents
Nancy Lyles, 3 years ago
2 min

read
918
Construction site accidents happen more frequently than you might think. When you understand the causes of such incidents, it makes sense. When a construction workplace accident occurs, you should find a reputable construction accident lawyer in Houston TX for yourself or to assist you in filing a lawsuit on behalf of a loved one.
There are four major causes of these types of accidents that you should be aware of to know if you have a solid case:
Falling: This is a leading cause of death and serious accidents on construction sites. This can occur as a result of being exposed to holes in the floor, unprotected sides, and wall openings. There may be falling objects or the individual may fall while on the premises. Sometimes, the scaffold has not been constructed properly. There is limited space and heavy equipment involved and if a guardrail hasn't been installed properly this can lead to falls. Portable ladders may not be positioned properly. Exposed steel rebars can cause injuries as well.
Struck By Vehicles/Equipment/Etc.: This is another leading cause of injuries and death. While someone is building a wall, the material can fall on them or they can be hit by the lifting equipment or jacks. Getting struck by construction trucks and cranes happens fairly often.
Electrocutions: Accidents involving contact with power lines can lead to fatal electrocution and it can be indirect from burns or falls from elevations. If the equipment is faulty or the individual is not properly trained there is a risk for injury from explosions, fire, etc.
Trenching (being caught in-between): There are many accidents caused by getting caught in between when at excavation sites such as having a lack of oxygen or being exposed to harmful chemicals. If there are unsafe egress and access locations and there isn't a protective system in place this can be a major problem.
There also are OSHA violations that fall outside of these areas and a report is released each year to list the top violations in the United States.
Importance of Having a Reliable Construction Accident Lawyer
It's crucial that you have a compassionate lawyer on your side who is knowledgeable about laws related to workplace accidents. Whether you're looking for a construction accident lawyer in Houston TX for your own case or to represent someone who has died as a result of their workplace injuries, it's necessary to seek out someone who has a good track record. The legalities and bringing a lawsuit can be overwhelming. Put your trust in a professional in the Houston TX area and you won't be disappointed.
Related posts