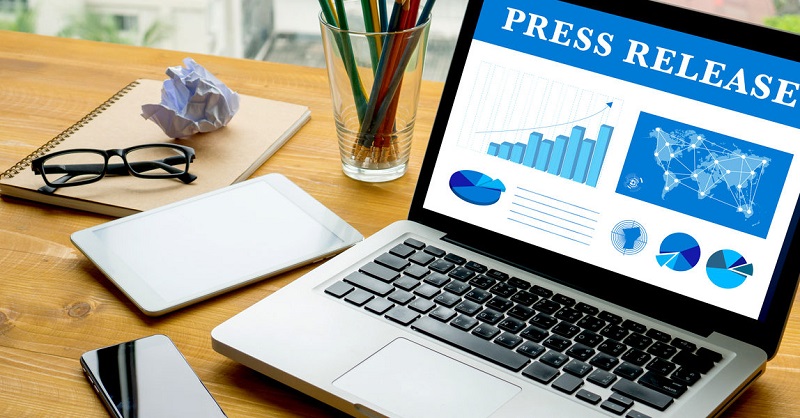 Follow These Steps To Creating A Press Release
Adam Mosley, 3 years ago
3 min

read
1105
If you are new to writing press releases, you will want to pay more attention to a four-step process of creating a press release. As you become more proficient, it becomes a piece of cake.
Make it an easy job
Putting together a press release never needs to be daunting. Businesses are bombarding with plenty of press releases on a regular basis. However, it is always necessary to make sure that your press release gets read and published in the way you want to present it. So, to ensure this fact you must understand the fact of how to make a press release effective and attractive.
The first step
To begin with, it is necessary to have all of your basic information on hand. Creating a press release includes contact information, as well as the address of the business, and the story to be told in the document. A date for publication of the press release must also be determined. Even if talking about your own business, it helps to have this basic information written down and on hand.
When exploring a new type of writing, it is surprisingly easy to forget basic things. Once comfortable with actually creating a press release, it is easier to keep pertinent facts in mind while going through the remaining steps to writing a press release.
Get an outline done
The steps to writing a press release involve creating an outline. This should include a listing of the things to discuss in each paragraph. Typically, you will be answering five main questions; "who, what, when, where, why". This is also where one places a brief thumbnail of why their release is noteworthy or has a human interest aspect to it. Even though outlines may seem boring, they are one of the most important steps to writing a press release. Among other things, while beginning the actual writing process, they will help maintain a focus, and make it easier to formulate your words.
Time for some rough draft
After you have completed your outline, it is time to write the rough draft. Even if you eliminate the first two steps to writing a press release, you will probably always need to use this one. The rough draft is a crucial stage, where you will flesh out your ideas and make sure that your materials are understandable and interesting. Unfortunately, if you consider this to be your final draft, you may miss all kinds of mistakes. Before proceeding to the final draft of your press release, it is best not to look at it for at least 24 hours.
Practice makes you perfect
While it is very tempting to eliminate this rough draft from the steps to creating a press release, it is very important to give it a try the first few times you write. When returning to read your press release, pretend as if you've never seen it before. Chances are you will pick up grammar errors, as well as places where things could have been worded better. Considering that a press release is less than a page long, even a tiny mistake will stand out and call attention to itself. This is also the stage where it is necessary to ensure that your document is in a format appropriate for your target publication.
Have the patience to create a masterpiece
Even though the steps for writing a press release are fairly simple, it does take diligence and patience to follow them. If writing a press release for the first time, make sure that a proper amount of time is spent preparing, writing, and editing the document. The last thing anyone wants to do is have the entire world see spelling errors, misstated facts, or examples of poor grammar in connection with your product. By following these guidelines, it is possible to virtually eliminate all of these problems and have peace of mind knowing that the best possible press release is out there.
Related posts