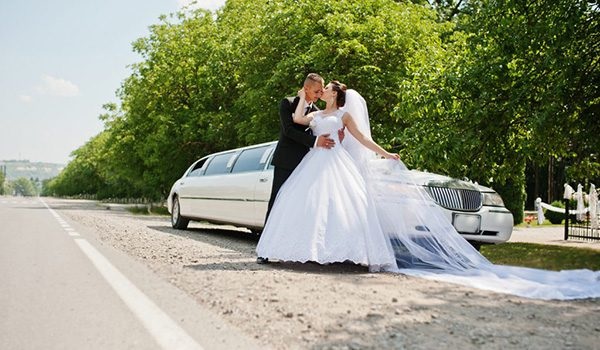 How to Pick the Right Wedding Limousine
Nancy Lyles, 4 years ago
3 min

read
951
Wedding planning can sometimes be a challenging task since you have to coordinate a lot of things. As your big day approaches, you need to select a wedding venue, wedding gown/tuxedo, and decide on an itinerary.  
Most importantly, you need to decide on your transportation options.  If you want to make your big day special and memorable, selecting a wedding limo is a no-brainer. 
However, the process of choosing and booking the right wedding limousine can be quite stressful. With so many limo options available, finding the right wedding limo that suits your needs may take a lot of time and careful consideration.  
Here are a few useful tips for choosing the best wedding limousine service for your big day.
Carefully Assess Your Transportation Needs
The overall size of your bridal party will play a crucial role in determining the size of the wedding limo you need to hire. Fortunately, you will know the exact number of people in your bridal party well in advance. 
One thing to consider, however, is whether your preferred limo company can help with any other transportation needs. 
For instance, you may want a smaller car to transport the bride and groom to their hotel or a slightly bigger part bus to ferry guests to and from the wedding reception venue.
If you are looking to hire a wedding limousine in Montreal, then you need to decide on how much money you are willing to spend as early as possible. Decide whether you want your wedding limousine rental to be cost-effective or if you have room in your overall wedding budget to splurge on the limo. 
The good news is that there is a wide range of different wedding limos that will fit different budgets. The only thing you need to do is make sure you are flexible enough and even if you decide to splurge, do not overspend too much.
Timing is everything when planning a wedding. Therefore, you want to make sure that you are on top of everything to avoid last-minute surprises. 
Generally, you need to reserve your wedding limo as early as possible to get the best service possible. If you are planning to walk down the aisle during the peak times, consider booking your wedding limo at least three months early. 
In most parts of Canada, the peak wedding months tend to be June to September. Keep this in mind while planning your wedding transportation.
Research Different Limo Companies
Be sure to conduct some window shopping before you reserve your wedding limousine for your big day. Two critical things you need to pay close attention to when researching a limo company is the company's assortment of cars and how they handle your first inquiry or call. 
A company with an extensive assortment of limousines will make it easier to find the best vehicle that suits your needs and complements your overall wedding style. Make sure you inquire about their rental prices, duration, waiting times, and availability. 
You should also browse through their photo galleries to get a first-hand experience of how their limos look like.
Related posts