Have a Safe Ride: Choosing Motorcycle Gloves for Safety
Sherry Hammons, 3 years ago
2 min

read
897
The fine pair of motorcycle gloves is the best gear for safety and every aspect. Of course, riding a bike is amazing but the risks are higher. Two-wheeler vehicle offers you a smooth and unstoppable ride. Unlike other vehicles it hasn't protection and enclosed walls; moreover, it's a two-wheeler, the chances of getting more injured in collision or accidents are higher. Thankfully, safety wears and gears can lower the risk of serious injuries that may lead to death. Thus, while riding you make sure, you have all safety gear so that you can have a safe ride.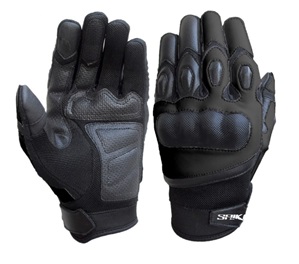 You can have the finest pair by looking up at the material of motorcycle gloves. As the gloves are identified and differentiated with the material, you can choose the best safety gear. Mostly, hands palms are a delicate part that gets more tears when comes to the contact of the road surface. The material that you are choosing must be resistive to the friction of rough roads. Moreover, you can get gloves that can protect your wrists. The hard material is sealed between the layers of protective motorcycle gloves that can be fine safety gear for your delicate hands.
The comfort for a rider is more valuable and preferred, thus you should choose gloves that make you feel comfortable. However some safety gloves are designed hardly and with thick material, you might feel like your hands are stuffed in the gloves. Therefore, while choosing motorcycle gloves, comfort must be your priority as your hands control the whole bike and you feel connected with your motorbike. You should buy motorcycle gloves that perfectly fit your hands. These must not be too tight and too loose. With the finest gloves, enjoy your favorite unstoppable bike ride to make your experience more excited and safer.
Related posts