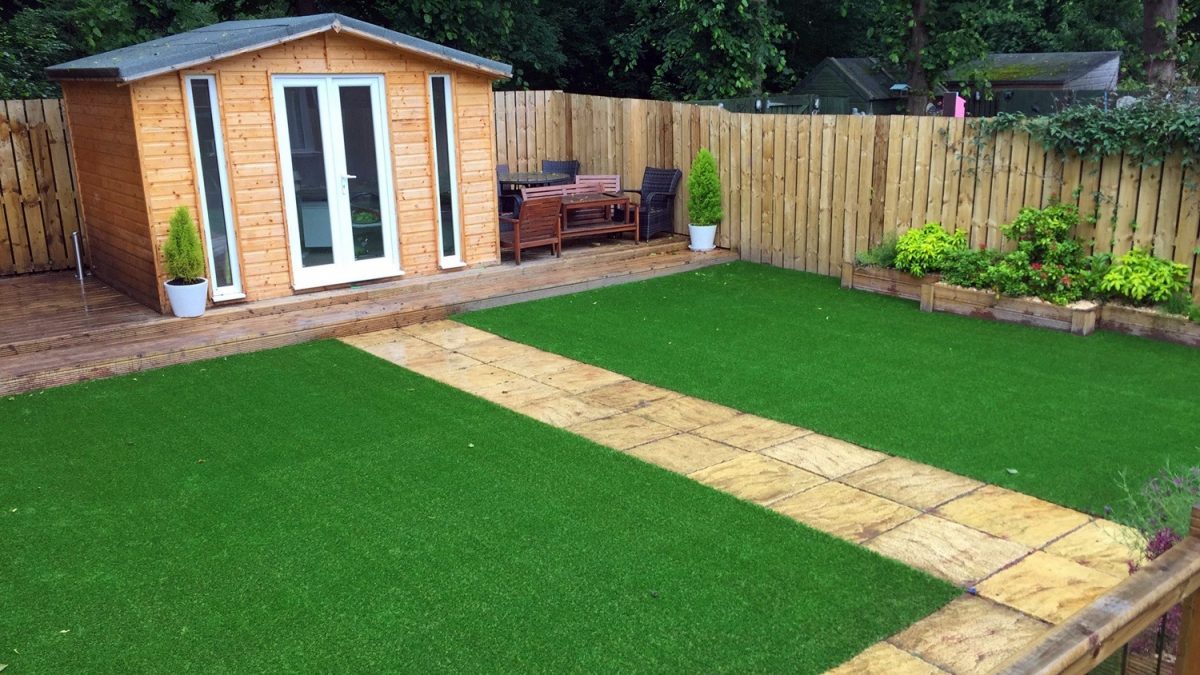 Getting Ready for Green: How To Prepare Your Lawn for Turf Installation
Nancy Lyles, 3 years ago
2 min

read
1175
So you've chosen to go to artificial turf, and you now have to decide whether to put it in yourself or opt for professional turf installation. But either way, there's an important step that you may have overlooked – preparing your lawn. Just as you wouldn't paint a wall without preparing it first, there are a few things you need to do to make your yard ready for synthetic grass. In short, your current lawn needs removal, and your new one needs a base. Therefore, either you or your contractor must take the following steps.
1.Measure and Mark the Area
You first need to be clear about where your new turf will go. So you must carefully mark off and measure the area you want to replace. Edging, curbing, or other materials will work. Be sure to double-check all measurements for accuracy.  The last thing you want is a faulty measurement complicating your installation.
2.Remove the Existing Grass and Other Landscaping
To a depth of 4″, you need to remove all grass, soil, rocks, weeds, and roots from your marked area. Depending on your desire for a workout, this can be the most enjoyable part of the process. After all, it is your lawn, and working on it can be a source of pride.
By hand, you'll perform this demolition with traditional pickaxes and shovels.  Your other option is to automate the process using a sod cutter to break up the soil. You want to end up as smooth a surface as possible and to make sure, once the dirt is removed, do some rough grading of what's left.
3.Install the Base Layer
Thinking back, if you've previously struggled with weeds and gophers in your lawn, it's a good idea to lay a weed fabric and possibly a gopher mesh on top of the soil. Next, you'll add a 3-inch layer of rock aggregate, ideally class-2 road base. Doing so creates a smooth layer underneath your new lawn and provides a drainage system. Finally, once lain, lightly wet, and compact the rock layer to make your surface even firmer.  Given that your new lawn won't ever need cutting, you want to make sure the bed it lays on is as flat as possible.
You're Ready for Turf!
While preparing your lawn for turf is no small task, it's an investment that pays dividends. Whether you choose to install it yourself or use a contractor, you won't regret your choice. You're about to have a lush, green, and easily maintained lawn for years to come. Not only will you enjoy having less maintenance, but also your savings on water and lawn equipment will help your yard pay for itself.
Related posts