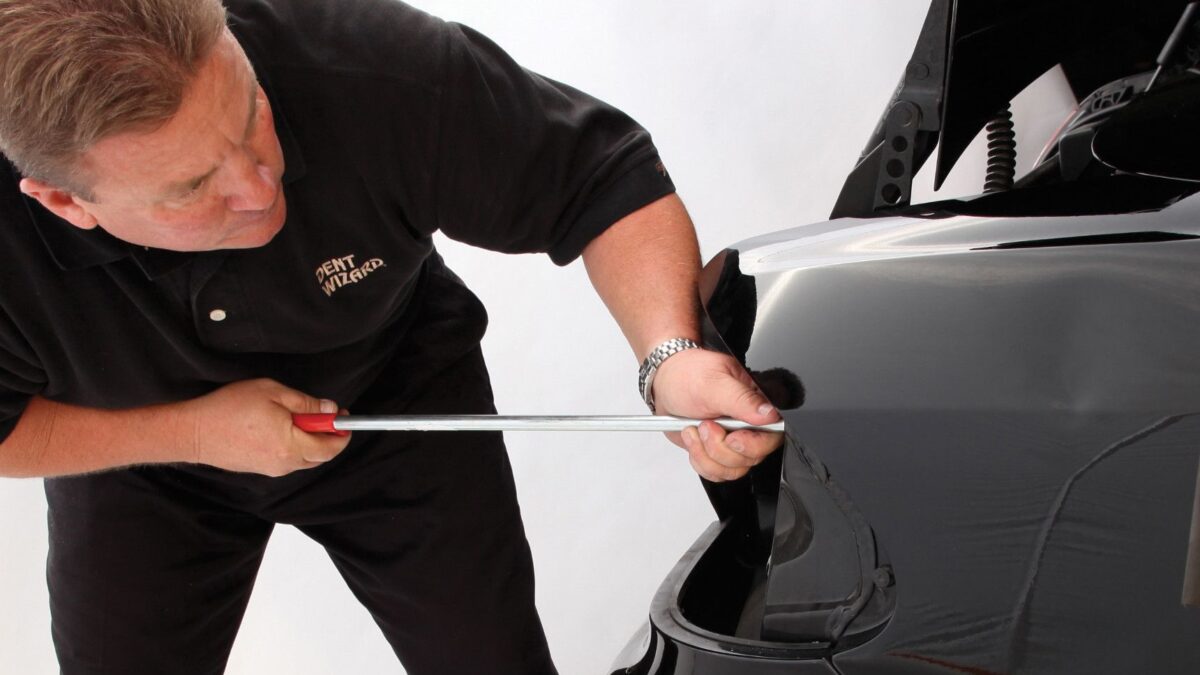 Dent Master Auto Body Repair
Sherry Hammons, 3 years ago
2 min

read
1290
At Dent Master Auto Repair, located in Lehi, Utah winter is starting to show itself. As the snow falls, the roads get icy, slick and a recipe for disaster. If, or when, snow finds its way into our area, make a plan and follow precautions to reduce the risk of denting your vehicle.
Know Your Route
If you are leaving to go somewhere in your vehicle, you should already have a plan. Be sure to plan your route before leaving your current location. When the weather is freezing, be aware of black ice. Deciding on a plan for your route before you get in your vehicle will allow you to access the roads and find out which ones are clear and which ones could have ice. This will prevent your car from slipping on the roads and creating a collision. At our Auto repair shop we know that dents come in all shapes and sizes. You could just happen upon a dent caused by hail, a door ding, or even a collision. Our Auto body repairman will make it look brand new.
Snow Removal
If you are a Lehi local you know that it is inevitable that snow will come. When you go to leave your location, if you have snow on your vehicle it is best to push off any excess. Snow will gather and accumulate. Large pieces of ice can harshly damage your vehicle. Large pieces can also affect the cars driving behind you. Pushing off any excess will help to lower the chance of damage resulting in the need to find an auto repair shop for you or the car behind you. .
Fog
If fog sets in be sure to turn on your vehicle's fog, or low, lights. This may seem like common sense, however if you do not turn them on other drivers will not be able to see you, or you may not be able to see other drivers. This could create a collision.
However, even with the most weather aware and careful drivers, accidents happen. Our Lehi Auto repair shop is locally owned and always works to get you the best deal. Dent Master Auto repair in Lehi offers premiere service made simple. So, if you find yourself with a dented vehicle, do not panic. We are here for you. Visit our site https://www.dentmastercollision.com/ or call us directly at 801-766-1222 to learn more or get an estimate today.
Dent Master is your one stop shop for your auto repair needs in Lehi, Utah. They are experts in making sure your vehicle get taken care of and you get back on the road looking like you did pre-collision.
Related posts