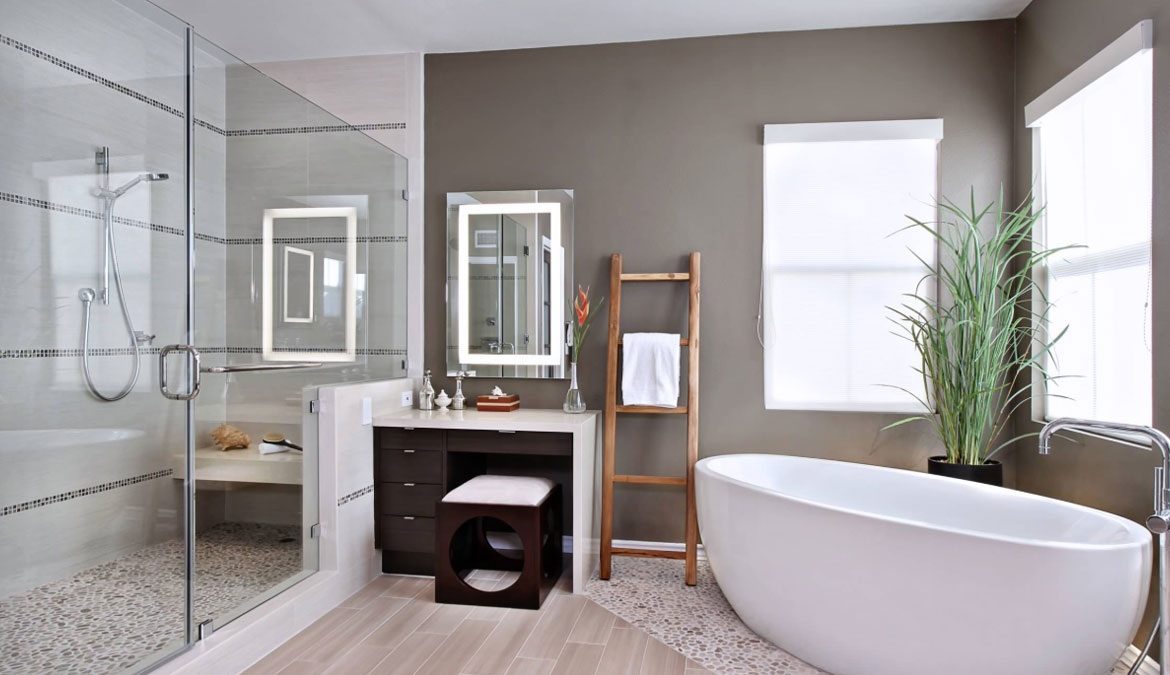 Check Out The Top 3 Trends In Bathroom Remodeling
Sherry Hammons, 3 years ago
3 min

read
3710
Introduction
Bathroom remodeling is nothing new. It is averaged that approximately every 5 years Americans remodel their bathrooms. This is because the extra moisture wreaks havoc on drywall and fixtures. So if it is time to remodel your bathroom, then keep an eye on these trends for bathroom remodeling in 2020.
Do It Yourself
It used to be the thing to hire remodel contractors and just choose what you wanted. Then stand back and let someone else more qualified work out how to do it. However, with the recent popularity in home remodel shows, people are gaining independence and doing them remodels themselves. This is good and bad. Because there are a lot of what-ifs that you can only find out once in the project. However, this trend is growing. People enjoy that DIYing their remodel saves them plenty of money and also allows them larger freedom of choice. So if you are kinda handy, consider remodeling your bathroom yourself.
Accessibility
Another trending upward thing is making bathrooms accessible. Even in homes where the resident is not elderly or disabled, the walk-in showers and tubs are trending up. Along with just being convenient for the person, they also look cool. They can be tiled in many different cool ways to add to the style. Along with that, they increase the value of your home. People love handicap accessible bathrooms because they are convenient and cool. So if you are upgrading your home to sell, consider doing a handicap accessible bathroom.
Accent Walls
Accent walls give a home personality. People love to put them in large living rooms and bedrooms. Now they are trending to be put into bathrooms as well. They personalized a room and just add flavor to the entire house. Themed bathrooms are also making a comeback. People are theming their bathrooms in many different themes from cartoons to star wars.
Retro Style Bathrooms
Long gone are the pink toilet and green tub. Or so we thought. It seems that the trend of retro-style looking bathrooms is on its way back in 2020. Remodel contractors are surprised to see that the retro and claw foot tub is making a come back. The bright colors and old look add style to a room. The millennial generation loves them. The retro-style adds to the entire home.
Enclosed Showers
The basic shower used to be a tub with a curtain. However, with recent findings that allow water easily out of the tub causing water damage, people are switching to the enclosed shower. This is basically a hallway with a shower at the end. And light up the top of course. The enclosed shower looks cool and is pretty easy to construct. It is also handicap accessible if done correctly.
Nature in the Bathroom
Another thing trending upward in 2020 is the bathroom plant. Many indoor plants are proven to filter air and add a fresh look. The trend of having bathroom plants is on the way up. Also, if you find plants that love the bathroom humidity they can be low maintenance.
Conclusion
In the end, there are many trends happening in the bathroom remodeling industry. People really love the retro style bathrooms. They are making a surprising comeback. Along with that, the accent wall and styled bathroom are getting popular in 2020. It adds style to a home. Handicap accessible bathrooms are coming back as well. They add value to a home and are just generally more convenient. So if you are in the business or market of bathroom remodels consider these 2020 trends.
Related posts