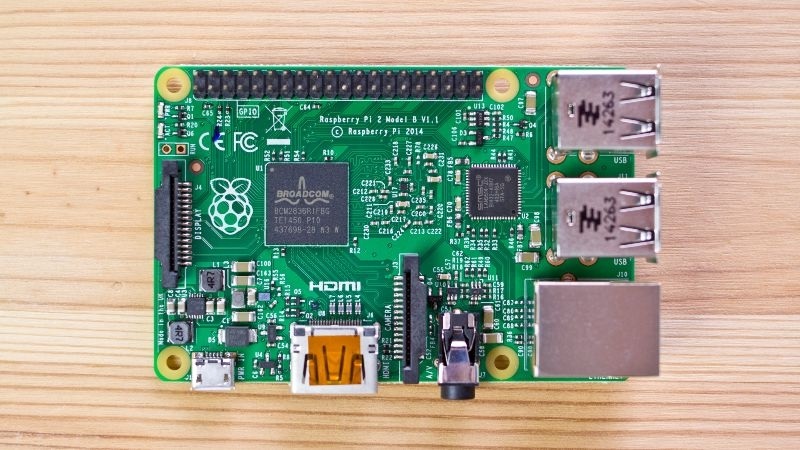 7 Single Board Computers For Geeks
Herman Walker, 3 years ago
3 min

read
3726
Single board computers are great for Expert tinkerers or people just starting with computer projects. There are many distinguished single board computers out there for you to choose. In this article, we'll discuss a few of the best ones, so whether you're an expert or just starting, you'll get an excellent overview of what your next single-board purchase could be.
By far, the best single-board that you can buy is the UDOO X86 II ULTRA. This single-board could efficiently work as a desktop pc and has a quad-core Intel Pentium n3710 2.56 GHz processor loaded with 8GB of RAM. Although this is the best SBC you can buy power-wise, the price is a downside at $267. That price will block new hobbyists or financially unstable experts. It's all about what you want and what you need in your next project, so if you're willing to invest that kind of money, the UDOO X86 II ULTRA is an excellent choice for you.
The NANOPC-T4 solves a common problem with the Raspberry Pi and its MicroSD storage. The NANOPC-T4 eliminates this problem with a 16gb EMMC on board along with an M.22280 connector that allows for high-speed PCle SSD storage. Making the NANOPC an incredibly competent board capable of many different tasks. This board is especially great for machine learning and AI usage.
The banana pi is a great contender because of the price point. The banana pi board can run Linux as well as Android. Powered by a 20a RM cortex A7 dual-core processor. With a 26 pin GPIO, it's completely compatible with a Raspberry Pi. At $29.99, this board is perfect for anyone who wants to begin tinkering with technology.
Beaglebone black this $50 board has seen use in home security systems, robotics, and 3D printers, and applied for inventory management in scanners. For $50, you get an incredible amount of customizability, and it's processor allows the board to boot Linux within seconds. The Beaglebone black supports USB, HDMI, Ethernet, and is compatible with many different software platforms. These platforms include Debian, Ubuntu, Android, and a few other lesser-known names.
Intel Galileo Gen 2 is a certified Arduino open-source development board based on Intel's Quark SOC X1000 processor. This board is targeting an audience of makers, DIY enthusiasts, and educators. The Intel Galileo has seen use in simple projects such as LED light displays, automation of home appliances, or even building life-size robots you can control with a smartphone.
Intel's NUC or better known as the next unit of computing is a 4×4-inch board. Intel created the NUC to fill a higher-performing standard than what the Raspberry Pi has to offer. Although at $130 or $140, including storage, the NUC is a good chunk of change. Intel's NUC board has performed in digital signage, home theatres, and kiosks. This board can run Windows, Linux, Android, or Chrome OS. Making the NUC a capable contender up against any other single board device.
the last single board on this list is the classic and iconic Raspberry Pi. The tiny $35 Linux and Arm-based board has helped create many devices, whether that be temperature and humidity monitors, to internet controlled power strips. Originally designed as an affordable computer for children or new hobbyists, its primary use is in an educational setting or the garage of a tinkerer. Recently this board has gotten an upgrade that doubles the USB ports to four as well as offering a 40 pin GPIO, reduced power consumption, and a low-noise power supply.
Related posts