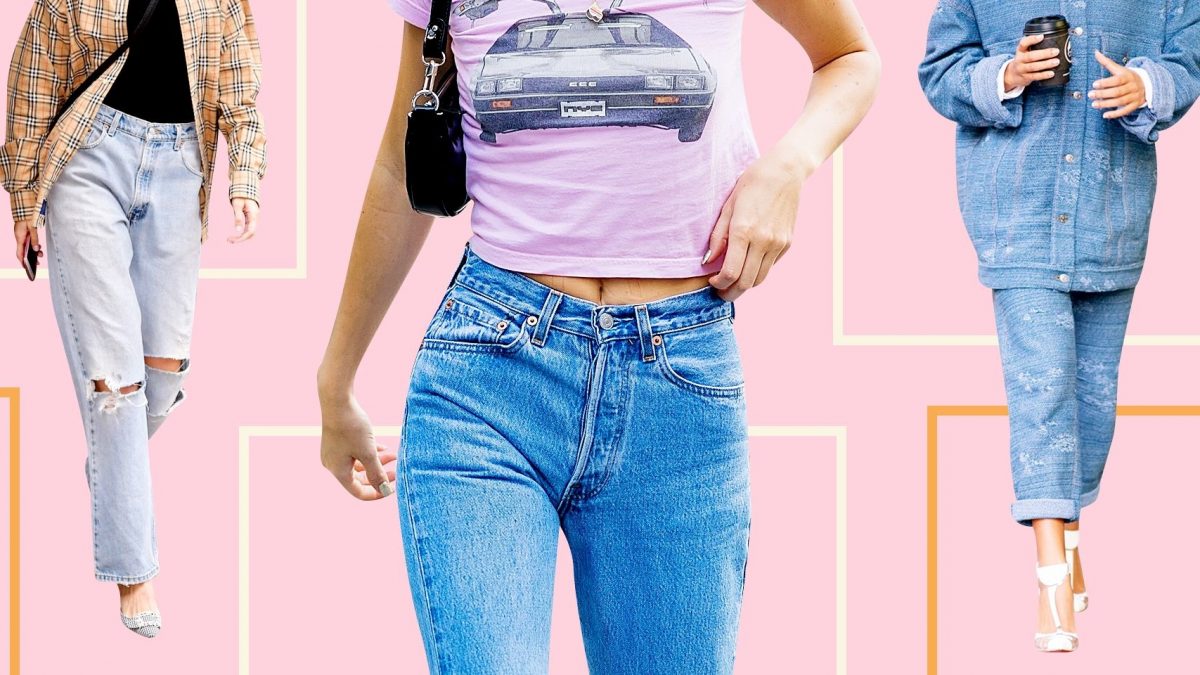 Gone are the days when you need to force yourself to move appropriately in those tight-fitting skinny jeans that became the trend in the early 2010s. Nowadays, you can finally relax and still look fashionable since the boyfriend jeans craze is making a comeback. Otherwise known as baggy jeans or mom jeans, this trend started in the 1960s when Hollywood icon Marilyn Monroe began to wear loose-fitting jeans in the set of her movie "Misfits." Today, fashion influencers like Gigi Hadid, Lili Reinhart, and Kendall Jenner stepped out wearing different forms of boyfriend jeans on various occasions. 
If you have plans to follow this trend, here are some of the fun ways to wear boyfriend jeans in style. 
Make It Vintage 
Channel the 1990s fashion by pairing your high-rise boyfriend jeans with a vintage-inspired shirt. You may opt to wear a baby tee to pay homage to the look that was made popular by Jennifer Aniston on "Friends" and the stars of the film "Clueless." To complete your outfit, accessorise with a pair of square sunglasses and a retro-inspired shoulder bag to take you back to the time when music videos still dominated the airwaves of MTV. 
Look Sporty 
Nothing can make you look more relaxed than a pair of shredded boyfriend jeans and your favourite streetwear pieces. You may put it on top of a fashionable yet comfy hoodie and strap on your go-to white sneakers so you can look good while walking down the streets. You can also finish your streetwear vibe by adding a fanny pack and a baseball hat in your get-up. 
Cozy But Chic
Boyfriend jeans may look like something that your mother could wear, but it does not mean that it cannot make you look high fashion. Take a page from the wardrobe of Alicia Silverstone's famous "Clueless" character Cher Horowitz by wearing a cardigan to go with your high-rise jeans. You can make it sexier if you like by choosing to go bare underneath the cardigan so you can subtly show off your abs. You may also don a pair of large hoop earrings, a chunky pair of boots, and a mini shoulder bag to look like you are still in the 1990s. 
Rocker Chic 
For a classic fashion match-up, you can wear your mom jeans with a band tee to showcase your edgy personality. You can rip your shirt in strategic spots to further emphasise your style. It will also look cooler if you don a pair of cool sneakers and a delicate rhinestone necklace to add a feminine touch in your attire. 
Prepare To Party
Make yourself the life of the party even if you wear a comfortable pair of boyfriend jeans for a night at the club. You only need to balance out your look by matching it with a bralette, and sheer crop top then put on your sexiest pair of heeled boots to make you look extra hot while dancing in your distressed boyfriend jeans at the dance floor. 
Wearing boyfriend jeans does not have to make you look too slouchy. You only need to look for a pair that fits on your hips and waist perfectly so it can flatter your figure. You can also opt to be bold and pair it with a leather trench coat or skinny stilettos to make it look like you just came out of a fashion runway. All in all, your options are limitless when wearing a pair of boyfriend jeans for any event. 
Jack Sylvester
Jack Sylvester is a freelance writer, He is extremely fond of anything that is related to ghostwriting, copy writing and blogging services. He works closely with B2B businesses providing digital marketing content that gains social media attention. His aim to reach his goals one step at a time and He believes in doing everything with a smile.
Related posts