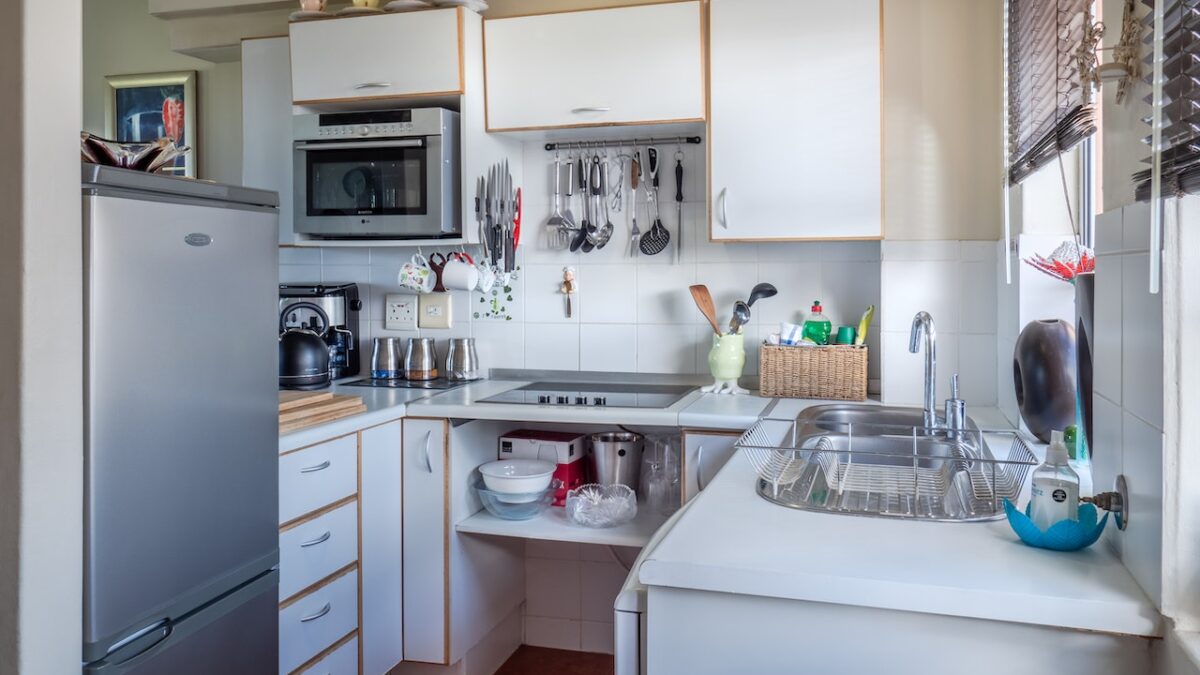 10 Must-Have Small Kitchen Appliances for Home Cooks
Sherry Hammons, 1 month ago
6 min

read
114
Cooking at home can be a wonderful experience, but it can also be challenging and time-consuming when you don't have the right tools and appliances. 
Even if you have a high-quality range (a stove and oven combo) and a tried-and-tested recipe, you still need other appliances to cook delicious meals effectively and make the most out of your culinary skills. That's where small kitchen appliances come in, making the process of cooking quick and convenient. 
In this article, we'll be listing some small appliances for the kitchen that every foodie and cooking lover must own. 
Blenders
Blenders can be used for a variety of different things in the kitchen, such as mixing ingredients, crafting sauces, and whipping up dips. With a bit of creativity and a non-traditional approach, they can also be used for making things like bread dough and ice cream. 
They've proven to be one of the most versatile and valuable kitchen tools. With everything they can do, it's easy to see why you need one on your kitchen countertop. 
Slow cookers
Slow cookers have risen in popularity due to their versatility. They are kitchen appliances that don't take up much space on the countertop and can stand in for a number of different appliances, including a rice cooker and a baking machine. Some chefs have even experimented with them to make whole chicken and steaks.
Generally, slow cookers are used for making things like casseroles, soups, stews, and beans. They are widely used for making mouth-watering charro beans, a delightful side dish that can be paired with a number of different main courses. Making charro beans in a slow cooker is effortless; it's basically a dump-and-go recipe that only requires moderate cooking time.
Other recipes to try in a slow cooker include Eggplant Parmigiana, garlic-Parmesan chicken, and Slow-Cooked Brisket and Onions. Overall, it might be easier to list what you can't make in a slow cooker than to create a long list of what you can. 
Electric kettle
If your household is fond of hot beverages, there's nothing you need more in the kitchen than an electric kettle. Using it can be a quick way to boil water for tea, coffee, and other hot drinks. With it, boiling water in a pot on the stove might start to seem barbaric.
When choosing an electric kettle, select one with safety features, like automatic shut-off, which stops the unit when the water reaches boiling point. 
Food processor 
A food processor is often a combo of many small machines used to chop veggies, grind meat, make juice, shred cheese, and make dough.
When purchasing a food processor, choose a unit with multiple attachments, many functions, and a large motor. A food processor can reduce much of the manual labor required in cooking, making it easier, more convenient, and quicker. 
Immersion blenders 
Immersion blenders are used for mixing heavy-liquid ingredients, like dips, soups, stews, and soups. They provide a convenient and less messy way of mixing ingredients, especially when they're already in a cooking pan or cauldron.
For instance, if you're making a sauce and you want it to be slightly thicker, you may add ingredients during cooking and use your immersion blender to mix everything and achieve the right consistency. 
Toasters and toaster oven
Toast is a staple in most households, especially in breakfasts. Traditionally, toasts were made on the stove using a pan. Recent inventions have transformed the toast-making process. You have two broad options: A toaster with two toasting slots on the top and a toaster oven.
While a toaster only performs the function of toasting bread, you can do much more with a toaster oven, such as air frying food and making baked goods, delicious burgers, and sandwiches. So, a toaster oven can be an excellent investment for making your kitchen more efficient. 
Steamer
A steamer cooks food with steam while preserving its flavor and nutritional value. A steamer can help you tremendously in the kitchen. 
The best thing about a steamer is that it needs little effort to operate. Whether steaming veggies, dumplings, seafood, or chicken, it will ensure the food remains tender and flavorful. 
Most steamers offer multi-layer cooking, which means you can cook a large quantity of a single dish or cook more than one ingredient at a time. For instance, you can steam veggies and fish side by side. 
Coffee maker
If you habitually make your coffee at home but want to reduce the time it takes up from your day, having a coffee maker in your kitchen is necessary. 
However, make sure you buy a high-quality machine with some handy features, as it will likely be a lot more useful and reliable than a cheaper one. 
Electric grill
Making barbeque at home is a fun-filled experience, and backyard barbecues are the best. But the fuel traditional ones use, and the resulting smoke doesn't do any favors for air quality. An electric grill is a more eco-friendly and convenient option. 
An electric grill is much more compact than an outdoor grill and can be used as a countertop appliance in your kitchen. 
You can use an electric grill even when the weather is searing and you can't use a full-size outdoor grill. The best thing is that the taste of something like BBQ and grilled veggies cooked on an electric grill is comparable to an outdoor grill. 
Air fryers
Air fryers are a relatively recent invention, but they've taken home cooking by storm, primarily as a means to fast and healthy meals. 
Though a conventional oven can easily do what an air fryer can, the latter's small size makes it a more accessible tabletop appliance for your kitchen. 
Another thing is its versatility; an air fryer can do more than just cook—it can bake, broil, roast, dehydrate, toast, and much more, depending on your choice of model. 
In addition, it also costs much less than a convection oven, both when it comes to its initial price as well as its electricity usage. So, if you don't want to heat up your big oven as well as your kitchen just to make a single-person meal, an air fryer is the perfect small cooking appliance for your kitchen. 
Conclusion
The list of small appliances that can help a home cook can go on and on, but the above are the most essential. You can keep them on the countertop if there is sufficient space or easily store them in kitchen cabinets. 
Additionally, investing in high-quality appliances can significantly improve your cooking experience, saving cooking time while opening a world of culinary possibilities. 
Related posts