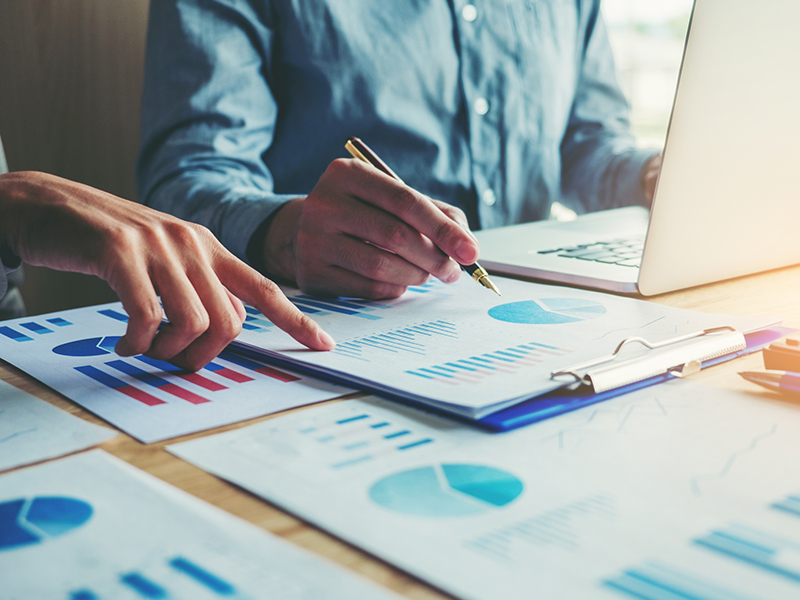 Why is Enterprise Risk Management Necessary for Start-ups?
Herman Walker, 3 years ago
3 min

read
889
While a lot of start-ups are able to get the basics right, many of them fail as they don't have an effective risk management strategy in place. Read this post to understand the importance of risk management for start-ups.
It is commonly believed that the success of a start-up depends on three factors- a desirable product, an excellent team, and minimum capital expenditure. But a lot of start-ups fail even when they do get these basics right. A major reason for their failure is not having an effective risk management strategy.
In simple words, risk management is the process of identifying, assessing, and preparing for hazards, dangers, and other potential disasters that could impact the objectives or operations of a company.
While every business needs a robust risk management strategy, its importance is amplified in the case of start-ups as they generally lack the resources to manage the impact of such hazards or disasters. Take a look at why risk management is crucial for every start-up-
Identifying Trouble Spots
When a start-up experiences early success, it is very common among entrepreneurs to believe that team leaders would be able to manage problems and issues as and when they occur. But things seldom turn out as expected. With the help of risk management, entrepreneurs can identify business functions where problems could occur in the future.
Such problems could be efficiently addressed before they escalate and turn into something that can no longer be resolved internally.
Improved Data Quality for Decision-Making
The decisions taken by a start-up in the early years of its existence significantly impact its prospects. More often than not, a lot of crucial business decisions are made based on data that is already outdated. Risk management procedures ensure that senior leaders of the start-up always have access to the latest high-quality data.
As the quality of data and information improves and becomes more current, even the decision-making abilities of the senior leaders witness a considerable improvement in quality and effectiveness.
Elevated Communication
One of the biggest advantages of risk management is improved communication between project teams and senior stakeholders. All the discussions on crucial topics are based on current and factual information so that potential points of concern could be dealt with efficiently.
As risk responses also rely on external suppliers, they too can be a part of the discussions while working on solutions to potential risks. Their inclusion also improves working relationships, taking a start-up closer to its objectives.
Financial Benefits
Risk management is often considered a cost centre in start-ups. But when used correctly, Enterprise Risk Management(ERM) creates value. For instance, trend analysis is one of the most crucial aspects of risk management. It enables project managers to spot events of high-frequency and take measures to reduce repetitive losses.
This will not only help in reducing the occurrence of these events but will also minimize their impact. This alone can help any start-up save a lot of money.
Building a Successful Start-up with ERM
Risks are an inevitable part of running a business. While it is not always possible to eliminate them, you sure need a strategy in place to ensure that they can be effectively managed so that they do not significantly impact your operations or objectives.
Start-ups can consult an ERM advisory firm for on-going risk identification that can help them navigate through the potential risks and enable them to achieve their business objectives.
Related posts