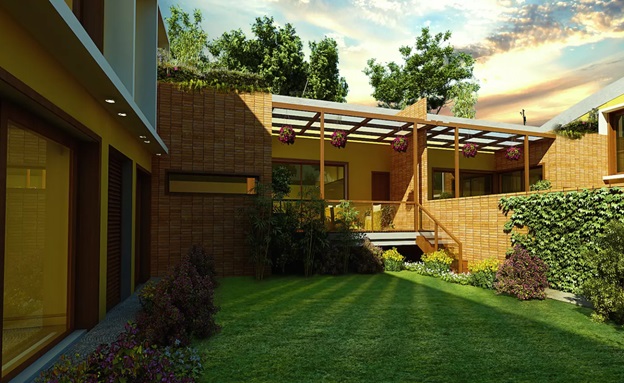 Why investing in a villa will be your best decision
Adam Mosley, 4 years ago
3 min

read
1086
The real estate space is developing multi-folds and considering the pace of growth, there is no looking back. No matter which kind of investment you compare real estate with, the returns it will give you will undoubtedly overdo the ones offered to you by precious metals, share market and any other kind of investment in that matter.
As there are a variety of real estate investment opportunities, our pick is that you invest in a villa. No matter if you want to live it or simply buy a property for investment purposes, check out some of the advantages discussed below that would motivate you in buying a villa in one of the upcoming villa projects in Bangalore.
ROI
As the ROI should be considered, a lot of people would suggest that it would be higher in commercial properties and less in the residential ones before taxation. But even when the returns are high, so is the investment and the risks involved therein.
Renting is always an option
It is always a great idea to invest your property and then rent it out. With the villas, you can stay assured that you will get some great tenants who obviously seek for a good quality of life. Since they would prefer to live in a suburban-style, they would have a luxurious lifestyle which would ensure they take good care of your property. Since you cannot afford to neglect a property like a villa, renting it up would ensure it is taken care of.
Comfort and Security
In addition to the comfortable lifestyle that you would get by living in a villa, you can stay assured that is will be highly secure if located in a gated community. If you have extra space, you can design an in-house gym, play area, reading space, etc. Also, while living in an area that has villas, you can have your kids play in the open spaces without worrying about their security.
Privacy
While you make a choice to live in a villa, you can stay assured that you wouldn't have to deal with the prying eyes of your neighbours, disturbing noises, etc. Also, no one would question you for what you do in your space, be it playing loud music at any time of the day or altering the construction of the villa, you are the boss who won't get questioned.
Pet-friendly
It is a common concern that a lot of societies do not sell apartments to those who have pets. This will not be a case when you buy a villa in a famous villa projects in Bangalore Whitefield. Also, the open spaces available in a villa are better for your pets as well because they get the freedom of living the way want, without getting restricted.
The choice to go green
When you have your open space, you have the freedom to make amendments that contribute towards the wellness of nature as well. Right from installing solar panels to rainwater harvesting, when you live in the comfort of a villa, you can make a choice to make such investments as they would give some great returns.
Related posts