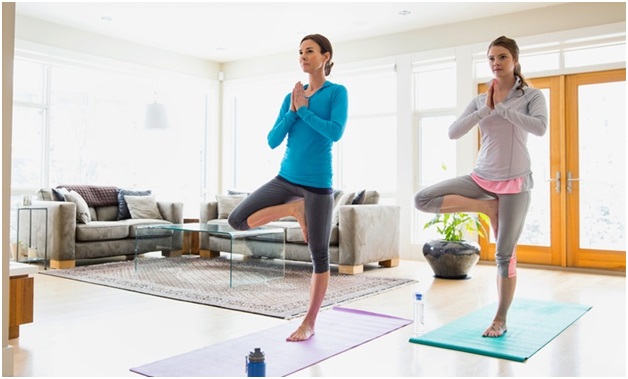 Go For the Glo – Yoga Online Programs and Meditation App
Adam Mosley, 4 years ago
3 min

read
1082
Glo is an online yoga support system and community to help you practice yoga, stay fit, and improve your health. You will be impressed if you try the free trial because this is the easiest and most enjoyable way to practice yoga. The Glo online courses are just like having a personal trainer to give you gentle encouragement. You can create a daily calendar of reminders to make sure you do not neglect your yoga training program.
It is amazing how quickly you can build muscle strength and tone with little concern about having to drive somewhere in the middle of your busy daily routine.
Customized Yoga Online Programs
Glo offers support for beginners to advanced yoga practitioners. Choose from the community favorites at the level that you are comfortable practicing. Set your goals to stay on track for enhanced muscle tone and a healthy body.
Don't waste time doing exercises that are not the ones that you want to practice.
Online yoga classes in the Glo system are designed to target specific areas of the body, so you can select the programs that most interest you for the best improvement. This advanced training regime is superior to attending generic yoga classes at a gym that are not customized for your needs.
Inspiration
Follow your yoga routine and program choices from anywhere with an Internet connection. Glo reminds you of your practice schedule so you stay on track with your program goals. The meditation app features are a huge added bonus.
World-Class Yoga Teachers
Glo offers the experts that have hundreds of sessions to enjoy in the specialties of Vinyasa flow, Hatha yoga, meditation, yoga conditioning, and prenatal and postnatal yoga routines. There are also audio meditation programs available. Experience breath-work training, Kundalini exercises, Pilates, restorative yoga, and Tao Yin, Enjoy a session for as little as five minutes or as long as two hours. Glo is meant to fulfill the needs of both your body and your mind.
Advanced Interactive Training
One thing that is really enjoyable is participating in advanced interactive courses. Glo has teacher training and women's moon circles that are led by renowned experts in the yoga community.
Enjoy Yoga Study From Home
There is no need to waste the time necessary to drive to a yoga studio to enjoy a practice session. Just log on to your Glo account and you can easily follow the routines as if you were in a yoga studio. Stop the session and replay the parts needed to go back over something you missed. This enhanced experience saves time and money and makes practicing a breeze.
Meditation
Take a time out and log on to enjoy a guided meditation along with your yoga practice that you can do from anywhere. Need a quick tune-up to calm a stressful day? Get a boost from a meditation on Glo.
The Glo Vision and Mission
The Glo vision is a world full of people living life at the level of their true potential. Glo supports this development by offering intelligent web-based support and tools that challenge people to embrace life.
Summary
Do you listen to your inner voice when it calls you to try something new that can be life-changing? Are you willing to take a little time to experience a free trial of a system that thousands are enjoying as one of the most effective ways to practice yoga in the most convenient way.
It takes a bit of curiosity to give it a try and then you may find that Glo is the support that you have been missing to get on track and stay in alignment with your personal development goals.
Awaken. Thrive. Be alive! Become strong in body and engaged in life with your heart and mind. Invest some time and effort into improving yourself and the benefits can be spectacular. Go for the Glo!
Related posts