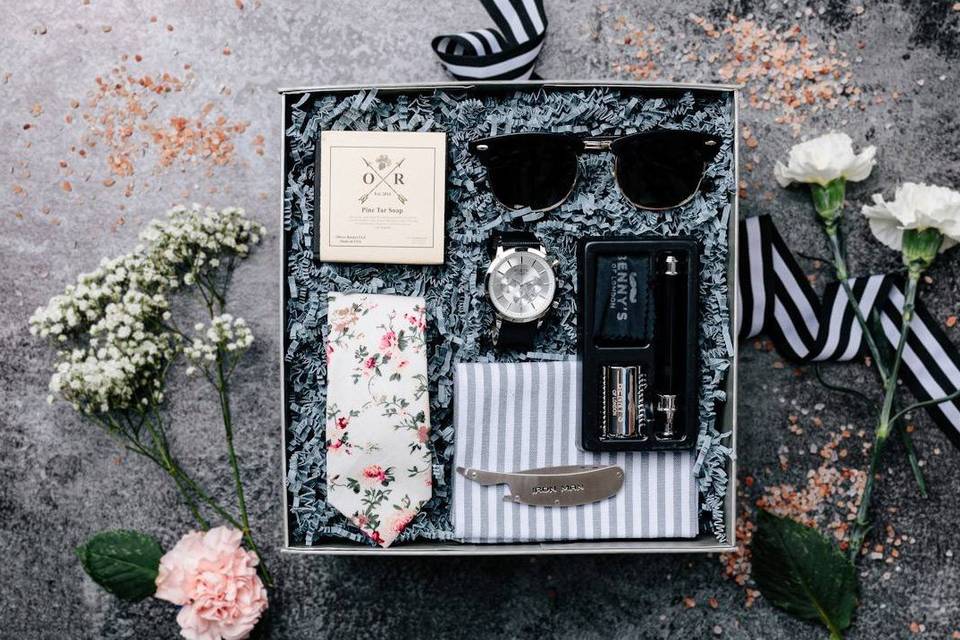 When Should You Give Your Groomsmen Their Thank You Gifts?
Clare Louise, 4 months ago
3 min

read
119
If the bride has her bridesmaids to help her with her wedding preparations, the groom has his groomsmen. If you're tying the knot soon, these are the very people who will help you deal with a lot of things — from organizing pre-wedding events like your bachelor's party to assisting on your wedding day itself (e.g., ushering guests). With the long list of their tasks, it goes without saying that they deserve to receive some sort of token. In other words, unique groomsmen gifts.

In wedding gift etiquette, some of the commonly asked questions revolve around "when." In this case, you may be wondering — when should you give your thank you gift to your groomsmen? Read on to find out.

When you're inviting them to be your groomsmen – Want to save on money? This hack is for you. When you ask someone to be your groomsman, do so in the form of a gift. It could be as simple as a mug or as unique as a poker set. By doing so, you're hitting two birds with one stone — you get to propose to your groomsmen in a special way and you're also able to give them a token of appreciation in advance.

During the bachelor party – You can also give unique groomsmen gifts months before the wedding (which can coincide with your bachelor party). It's a special send-off event and all the special men (and women, if you're hosting a co-ed wedding shower) in your life are supposed to be there. Giving a present during this time can all the more raise the excitement for the big day itself.

During the rehearsal dinner – Usually, gifts from groomsmen (and bridesmaids) are handed out during the rehearsal party. This pre-wedding event — which is usually held on the wedding weekend — gathers all the key people on your special day. This makes it more efficient and convenient for you to give your gifts to your groomsmen.

During the wedding reception – If you weren't able to give your gift during any of the occasions above, you can still hand them out during the reception. As you will be busy during that time, one option you have is to ask a staff member in advance and place the gifts on the tables of your groomsmen. However, you should consider the risk of somebody else taking the gift. Another option is to really squeeze in some time to personally attend to this task.

After the wedding – If you don't want the reception option, you can still give your gifts of appreciation to your groomsmen after the wedding day. You can choose to ship the present to their addresses. Or, after your honeymoon, you can all invite your groomsmen to a dinner or a quick getaway as your reward to them and use that time to personally give your gifts.

Tips When Choosing Unique Groomsmen Gifts

While timing is important in handing out such precious presents, you should also put a lot of thought into what kind of gift you're giving. It's important to give something that they can use and something that resonates with their personalities. You can also make them more unique by customizing them and throwing in a handwritten note.
Related posts