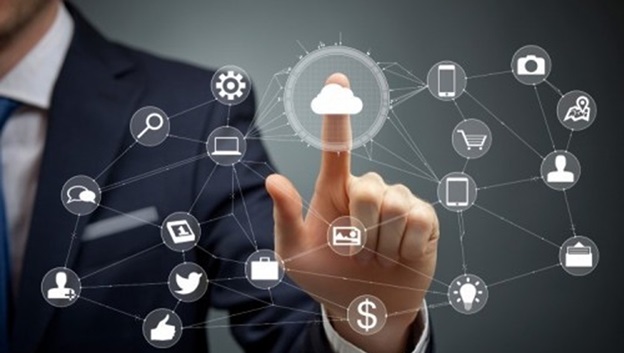 What should you expect from your Hosting provider?
Nancy Lyles, 4 years ago
5 min

read
1155
If you are planning to move to the cloud platform then you should know that you are making the best decision for your business. In the modern era, using technological solutions has become very necessary as it doesn't only make the workflow seamless but it also helps in automating most of the operation. You are able to get better collaboration, heightened security and better uptime with cloud services and especially if you have planned to move to cloud hosting services.
You should know that for most of the small and medium sized businesses, the best way to move to the cloud is through a cloud vendor. In addition to being cost-effective, there is less hassle involved in moving to cloud through a cloud hosting provider. But there are so many cloud hosting providers in the market that sometimes it becomes quite difficult to choose the right one. Well, only moving to the cloud platform is not enough as you will need to work along with a reputed and dedicated cloud vendor. If you have no idea about what type of features makes a cloud vendor good then you have come to the right place.
Let's go through some of the most important things to expect from your cloud hosting provider so that you can know whether you are working with an ordinary cloud vendor or a dedicated cloud vendor.
Keen interest in your needs
One of the main things that you should expect from your cloud vendor is they should have a keen interest in your needs. There are many cloud vendors in the market that practice one-size-fits-all approach but you should know that such type of approach isn't feasible in the world of cloud. The type of cloud hosting service a business needs varies according to the size of the business and its industry domain. This is why a good cloud hosting provider always shows interest in understanding the specific need of their client instead of just pushing the cloud services.
By properly understanding the need of the client, the cloud vendor will be able to offer the right type of hosted QuickBooks services that will cater to the specific needs of the business. So, if your cloud vendor is just trying to push his cloud hosting service and if it is not showing any interest in your specific need then you will need to reconsider your decision.
Ability to take on all the IT hassle
If you are planning to shift to cloud hosting services because of the limitation of desktop installed application then one important thing to expect from your cloud hosting provider is round the clock technical support from a team of seasoned IT experts. You should know that when you move to the cloud, then you should not be responsible for managing the cloud related IT issues because if you will do so, then all the perks of cloud hosting will be of no use to you. A good, reputed and dedicated cloud vendor will offer you round the clock technical support.
But just round the clock technical assessment support is also not enough as the team providing the technical support also needs to be skilled enough to handle and manage the IT issues in minimal possible time, so that your business continuity won't be affected.
A good track record
Another important thing that you should expect from your QuickBooks cloud hosting provider is a very good track record in the past. Well, if you are going to choose cloud hosting service then there is only one way of knowing whether they actually fulfill the highlights of their websites or not and that is by buying their cloud services. You can surely opt for a free trial but you never know what will happen in the long run. But you don't need to worry as you can check the track record of the cloud vendor in order to know the actual level of hosting services. There are many hosting providers in the market that have enlisted many features on their website but after purchase, they are able to fulfill only a couple of those highlights.
There are many cloud hosting providers that will happily provide you their track record and if a cloud vendor is hesitating in providing the track record there are maximum chances that they don't have many satisfied clients in the past.
So, as you can see, these are the three most important things that you should expect from your cloud hosting provider. If you are already working with a cloud vendor and if it is missing any of the above-mentioned things then you will need to switch the cloud vendor as soon as possible. You don't need to stay stuck with a single cloud hosting provider as there is no involvement of any type of contract.
Author Bio
Jeff is currently associated with NetworksGrid as a technical content writer. Through his long years of experience in the IT industry, he has mastered the art of writing quality, engaging and unique content related to IT solutions used by businesses. Topics like network security, managed firewall services, IT infrastructure management and cloud computing are his favorite.
Related posts