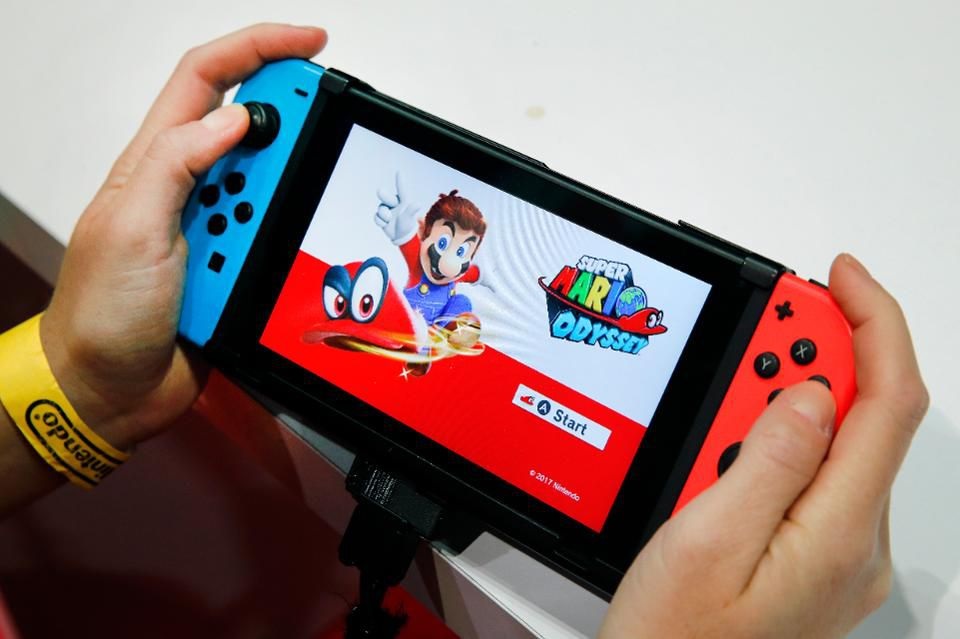 Which is the most powerful emulator on Nintendo Switch
Adam Mosley, 4 years ago
4 min

read
1534
RetroArch is a homebrew program that combines a lot of different game emulators. Only One requirement is that your  Nintendo Switch should be cracked
RetroArch is not the easiest homebrew program to configure. There are many options to calibrate, partly because of everything in it, both in terms of the different emulators it supports and all the available parameters. Once launched, its appeal comes from an easy-to-navigate interface. In practice, it looks a lot like the explorer bars on the home screens of the PS3 and PSP, filled with retro emulators and all the games that players offer. Although originally popular on PSPs, Vitas and Raspberry Pis hacked, the fact that RetroArch now works on pirated switches opens a whole new frontier.
In addition to the standard features on the RetroArch, the Switch version includes touchscreen support and even peer-to-peer multiplayer. In addition, it supports split Joy-Cons, meaning in theory two people could play Ridge Racer together with each Joy-Con acting as an individual controller. The Legend of Zelda: The Story of Zelda.
Homebrew is available on Nintendo Switch
Homebrew on the Switch started earlier last year. It is at the level of the Nvidia graphics chip that the console uses and, therefore, changes must be made at the manufacturing level, which means that anyone using the switch using the old chips could eventually jailbreak at ease.
Nintendo fought back by banning Nintendo accounts from users suspected of cracking or hacking online in games like Splatoon 2. However, in terms of back-emulation, homebrew hackers continue to progress. When Switch Online was launched a few weeks ago, some people did not take long to find a way to download their own NES ROMs into the app beyond the official ones. Nintendo did not immediately respond to a request for comment on the growing number of emulators running on the Switch.
However, RetroArch is not limited to NES games: it contains emulators for everything from Game Boy to SNES, Sega Genesis and PlayStation. Nintendo has made waves by announcing that the Switch would not have a traditional virtual console to buy and play its old games, like the previous ones. RetroArch actually offers this virtual console to people with pirated switches, as long as it is not limited to Nintendo's backlog.
At the same time, as emulation tools start to work on Nintendo Switch, it is unlikely that it will quickly become widespread. The switch hack, even using the April exploit, remains complex and always carries the risk of accidentally bumping the console. In addition, although individual switches can be replaced, it is not so easy to have your account canceled by Nintendo.
If I use Retroarch, Will I still be able to play switch games?
Don't over-thinking this question
None of that is an efficient way of collecting data, and there's no way Nintendo would do that; or could do that, if you're in airplane mode constantly. And storing info in the controller, for one, doesn't make any sense, because they can be used on any system(OFW NX, CFW NX, PC, phone, etc.), and two would be very difficult because the little storage they do have is for storing info about their colour which would be corrupted if overwritten with anything other than a colour identifier.
There are SO many other avenues they could exploit but there is risk involved so they don't have the greatest incentive. I am saying they have tens of routes to do this.
For instance, they could in the future (or already in the past) install a firmware that secretly detects a tampered system. You do your NAND backup. Cool and dandy. You are offline. They can just store the information to your controllers as joycons allow storage of small data.
Another (of the tens of examples) is that when you are close to other Switches, it could bridge the information through them using the Switch's BlueTooth based local WIFI modes.
Is any of that likely? No. They are probably happy with the state things are and consider the current situation enough of a deterrent. Is it possible? Absolutely. Anyone that claims to guarantee how this is 100% safe is being a fool. Perhaps it is 99.99% safe. But not 100.00%. I'd say it's somewhere between 80% – 99.9% safe. It is in Nintendo's power to one day do a huge ban wave and turn this whole ordeal into a real cat and mouse game.
Related posts