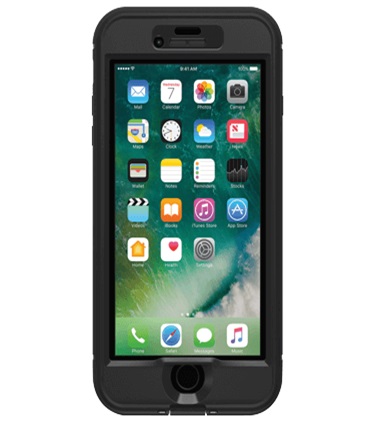 What Makes an Explosion Proof Atex iPhone Special?
Jack Sylvester, 2 weeks ago
2 min

read
30
Explosion-proof iPhones originally manufactured by Apple are today the world's most famous smartphones, designed for hazardous locations. These phones are then certified and converted in line with the Atex directives, making them suitable for safe use in vapour/gas zone 2 hazardous environments. The compliance is achieved through the modification of the casing and the electrical circuit.
Intrinsically Safe
The Atex IPhone Case gives maximum protection and is lightweight. You can slide it in your pocket or stash it in your bag in the ATEX class 1 division 2 and ATEX zone 2 regions. These phones, such as the 11 Pro Max, have rugged handhelds and a black case finish designed with great shock absorption, dust and water resistance. The case is also built to resist vibrations and connect securely to your VPN network.
Conversion of Multiple Brands
The manufacturer, Atex, can produce safe explosion variants of different mobile devices from brands such as Motorola, Samsung and Nokia, among others. These iPhones come with an ultra slim design, quick delivery, ingress protection (IP) and are impact tested.
Atex also accepts original iPhones from clients for conversion to explosion-proof. Even after the phone has been used, explosion safety can still be achieved. This will allow you to carry out your maintenance duties, including interacting with other apps and software, inputting readings and completing and answering calls.
Unrivalled Features
Installing the intrinsically safe, certified case means you can use your iPhone in any Atex environment. For Apple users, it is now possible to use almost every iPhone in a Cat 1 Div 2 and ATEX zone hazardous environments, including wet and harsh conditions. These cases are certified for use in the UK, USA and Canada.
It means that corporate users can now standardise their systems for ease of use. The patented cases give room to the functionality of the iPhone while also adding rugged features that are attractive to many users with IOS mobile solutions. The Atex smartphone also comes with a touchscreen that is viewable in direct light and can be used with wet gloves. These phones have noise cancellation and a powerful battery.
Smartphones and iPhones have become essential in hazardous working environments. The explosion-proof Atex iPhones can keep workers safe while working in the most dangerous situation. Large companies in the pharmaceutical, chemical and oil and gas industries can take advantage of large data using this technology. These iPhones and smartphones can be used for communication in extreme conditions without risk or interruption.
Jack Sylvester
Jack Sylvester is a freelance writer, He is extremely fond of anything that is related to ghostwriting, copy writing and blogging services. He works closely with B2B businesses providing digital marketing content that gains social media attention. His aim to reach his goals one step at a time and He believes in doing everything with a smile.
Related posts