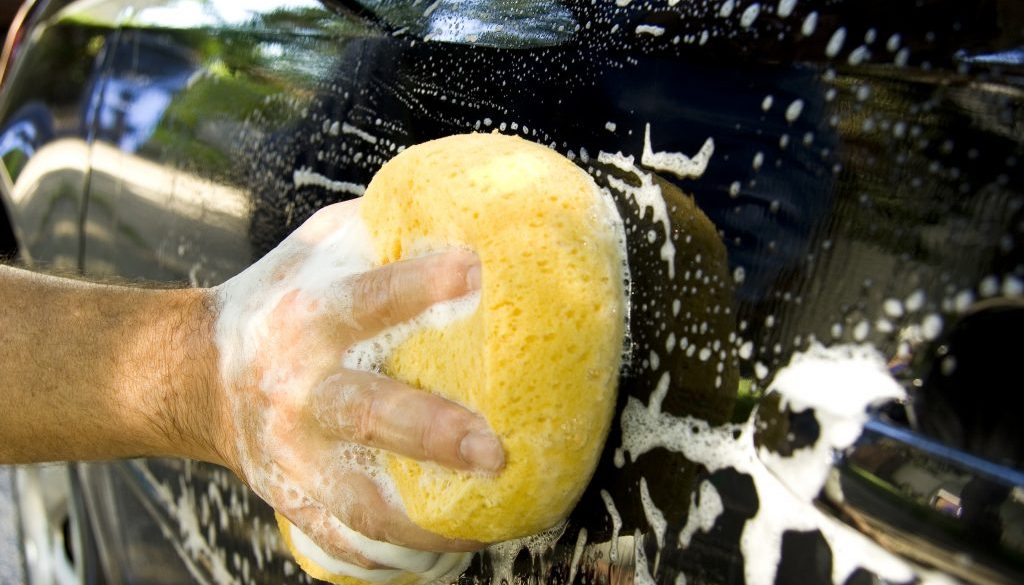 Car hand wash vs automated car wash  
admin, 11 months ago
3 min

read
295
Just like you have more than one way to cook an egg, you have more than one way to wash your car. But it doesn't mean that all the washing methods are similar and equal. Each one has its own set of pros and cons. However, the upsides and the downsides aren't always clear. Here is a comparison between car hand wash and automated car wash. Let's find out which one is better for your car.
Car Hand Wash
If you enquire from a detailing expert, they will tell you that the best and safety method to wash your car is a hand wash. There are several options to hand wash your car ranging from conventions two bucket approach to high technology approach pressurized cannons. But no matter which option you choose, you need soap and water to wash your vehicle with your hands.
So, what do you need to do in a hand wash? Well, first you begin with a pre-wash where you cover the vehicle with soapy foam and then rinse the car. Well, it is not completely important but it helps give your car a thorough cleaning. The car is coated with a layer of suds and softly washed. It is helpful in breaking down the particles and contaminants. The car is then rinsed.
Hand wash requires time and effort and when you get it done by the hands of professionals, it may get pricey. But between how gentle the hands are and how thorough the dirt and contaminations are cleaned off, it is the most recommended car wash for everyone.
Pros: 
No scratches

Removes heavy contamination
Automated car wash
Automated car washes are also called tunnel washes. They generally include driving your vehicle on top of a conveyor belt where a series of blowers and brushes do the cleaning for you.
The bristles of the brushes are rough and helpful in removing grime and dirt from the vehicle. Sometimes the bristles may have grime from the previous vehicle which can tar your car's finish. Hence make sure the bristles are thoroughly cleaned when used on your car.
They also use harsh chemicals which can erode the coating or wax of your car paint and lead to cracking.
With so many disadvantages, why would you want any of these washes? They are cost-effective and don't take too much time which makes them a popular option for busy people. A lot of people don't know how much automated car wash damages their car finish which is why they blindly go for it. All professional detailers suggest going for hand wash.
Pros:
Verdict
The most recommended way to get your car washed is hand wash. Being a less abrasive wash, it keeps the finish of your car intact. It gives you thorough cleaning without sacrificing the look of your car. First Detailing in Edmonton offers the best car hand wash with innovative technology and good quality cleaning products. Speak to them for your car wash today and book an appointment.
Related posts