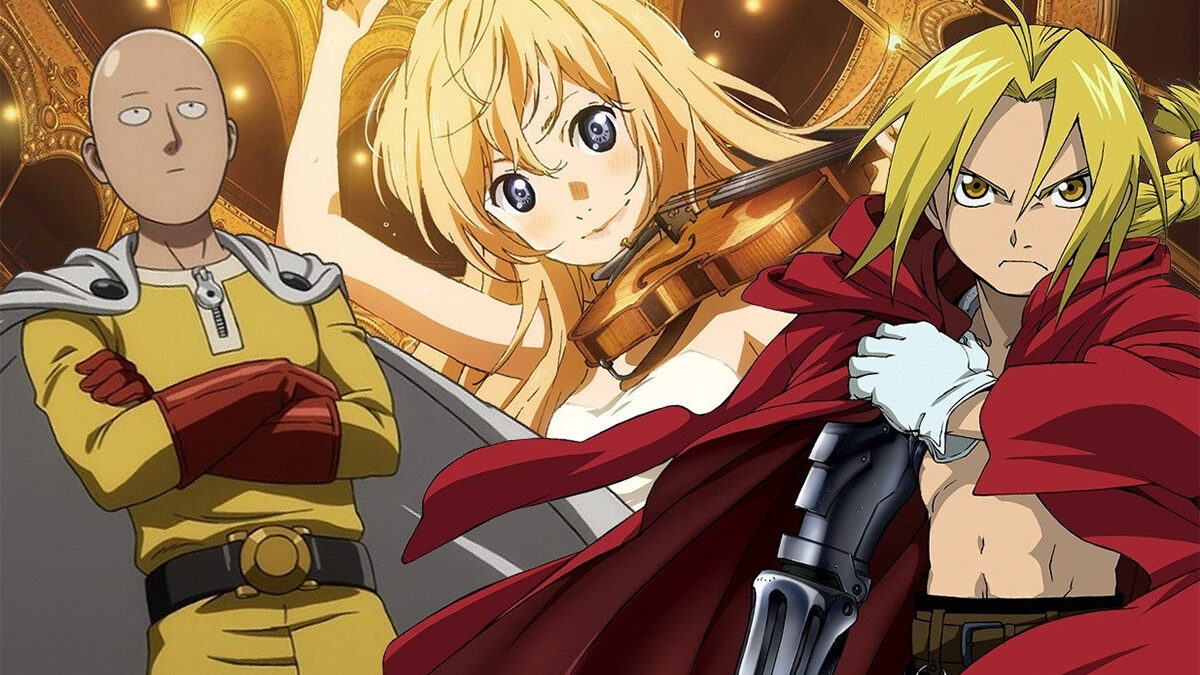 Over the past decade, the introduction of popular OTT platforms has reshaped the entertainment viewing experience with more feasibility. Along with offering viewers with latest and popular movies TV series, and their web-series- OTT platforms like Netflix, Amazon Prime, Hulu, Crunchyroll, etc. are driving anime fans globally by offering various old and new anime movies and series. Being a Japanese anime fan, you can watch anime online by subscribing to Netflix, Amazon Prime, Hulu, etc. Apart from that, there're a few anime websites that also caters to free viewing for the anime fans.
Here, let's check out some of the top anime on OTT platforms—
The Pet
Playing on Amazon Prime, this psychedelic anime drives viewers that loved Inception by Christopher Nolan. Directed by Takahiro Omori and a presentation from Geno Studio, The Pet is based on the storyline by Ranjō Miyake's magnanimous series of the same name.
The story is about two empaths- Tsukasa and Hitomi with the gift of manipulating memories and perceptions of other individuals. The duo is used by a shadowy organization called "The Company'' to cover up crimes and myriad unsavory acts including assassinations.
Initially, you might find it a little complicated to understand, however, if you pay attention and give it some time, you'll enjoy watching The Pet.
Attack on Titan
Globally, Attack on Titan became one of the most popular anime for various reasons. Anime inspire viewers. They always talk about existence, life, struggles, and the survival that the characters delve with. This Netflix anime flick wrapped up in 2020 yet it's still on the watchlist of many anime lovers.
This action blockbuster showcase the story of the attack of the giant humanoids with physic of titans and humanity is at the siege. The plot is about the survival of humanity by fighting the gigantic maniac foes. With time, various mysteries unfold.
Viewers appreciate the action sequences with the Spiderman-like fights on their favorite anime heroes. The gory and grimness might not be comfortable for non-action anime lovers. However, if you watch anime with action pact sequences then Attack on Titan will not disappoint you.
Tower of God
Created in collaboration with Crunchyroll and Webtoon, this is a series adaptation of Korean comic Manhwa. Directed by Takashi Sano, this is the latest production for Crunchyroll with original content. If you love watching shonen anime series then the Tower of God will give you much fresh content to view.
This is the story of Bam, a young boy who is amnesiac. He is mysteriously teleported to the Tower of God and receives much power by reaching out to that height where the place encompasses the whole world. The story continues to a place where Bam along with his allies came over various diversities and trials and he also saves his friend Rachel in the process. Watch anime like Tower of God if you appreciate binging on fantasy-adventure with enriched animation.
Also watch, Japan Sinks: 2020, Haikyuu To the Top, Aggretsuko, and more popular anime on OTT platforms.
Related posts