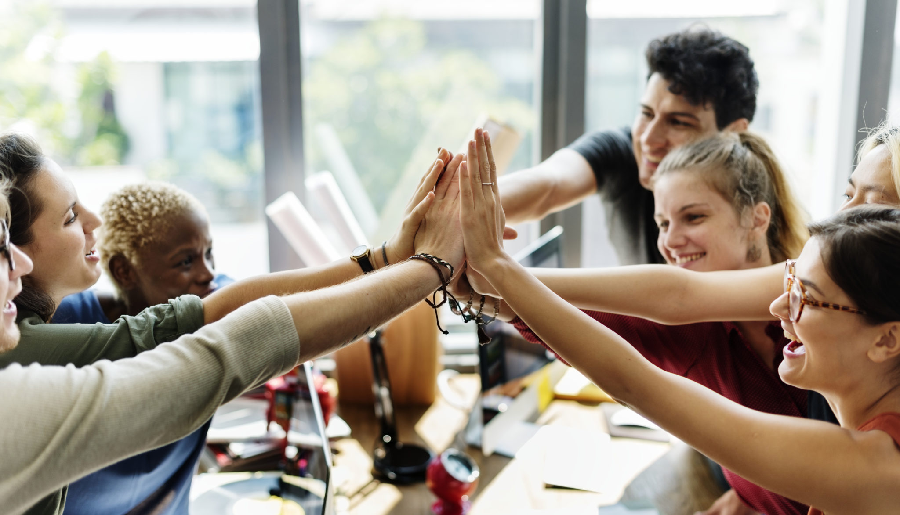 Corporate Team Building Activities Which Every Team Would Love!
Nancy Lyles, 2 years ago
3 min

read
726
In today's modern corporate landscape, corporate team building activities have now become an essential part of company culture. It has gained a lot of popularity and significance with time and can-do wonders if organized correctly. For the business to run efficiently, employees have to work in synchronization by developing a teamwork culture within the organization.
Importance of Corporate Team Building Activities:
The corporate team building activities are designed to build leadership skills where the team learns a lot from their day-to-day activities. These activities have a lot of informality, which helps teammates to be confident about their real capabilities. The best part about team-building activities is that even juniors can exhibit excellent leadership qualities doubt any sense of discomfort; there are no financial consequences. It is often noticed that the right enjoyable environment can reach the productivity level of employees.
The momentum of the various team building activities makes sure that the team stays motivated throughout the day and yield excellent results. Let's look at few team-building activities which can help you do wonders for your business.
Fun-Filled Corporate Picnic:
The outdoor venues organized in the lap of nature is best for camping activities. These fun-filled activities help the team to get comfortable and relaxed with each other. As soon as they get comfortable with each other, the team members are better positioned to understand each other and put in the effort to focus on achieving a single goal.
Participating in different games motivates you by bringing confidence in yourself, and the trait of leadership is seen when you play with others. This activity focuses on building trust between people and teaching them the importance of synchronization.
If your team has lunch together, the team would no longer be awkward and learn the importance of sharing despite the success or failure of a big plan and will work harder to achieve bigger goals.
This activity focuses on sharing with everyone about what is there in their bucket list! This gives you an incredible insight into our team's motivation and driving factors at the workplace and outside the workplace.
In this, one team member has to talk on a particular topic for a short period, and another partner has to patiently listen to the first partner and then later summarize all the points. This helps to practice participants' listening skills in an activity that encourages them to share their views on contentious topics and alps develop patience, which is the utmost requirement for running a profitable business.
Conclusion:
Corporate team building activities are to promote a happy working environment and friendly relations among employees and motivate each other to complete tasks on time so that the overall productivity of the organization rises. Even if the company gets bigger or smaller projects, celebrating with the team makes them feel like their family as there is a famous saying, "Teamwork makes the dream work."
Related posts