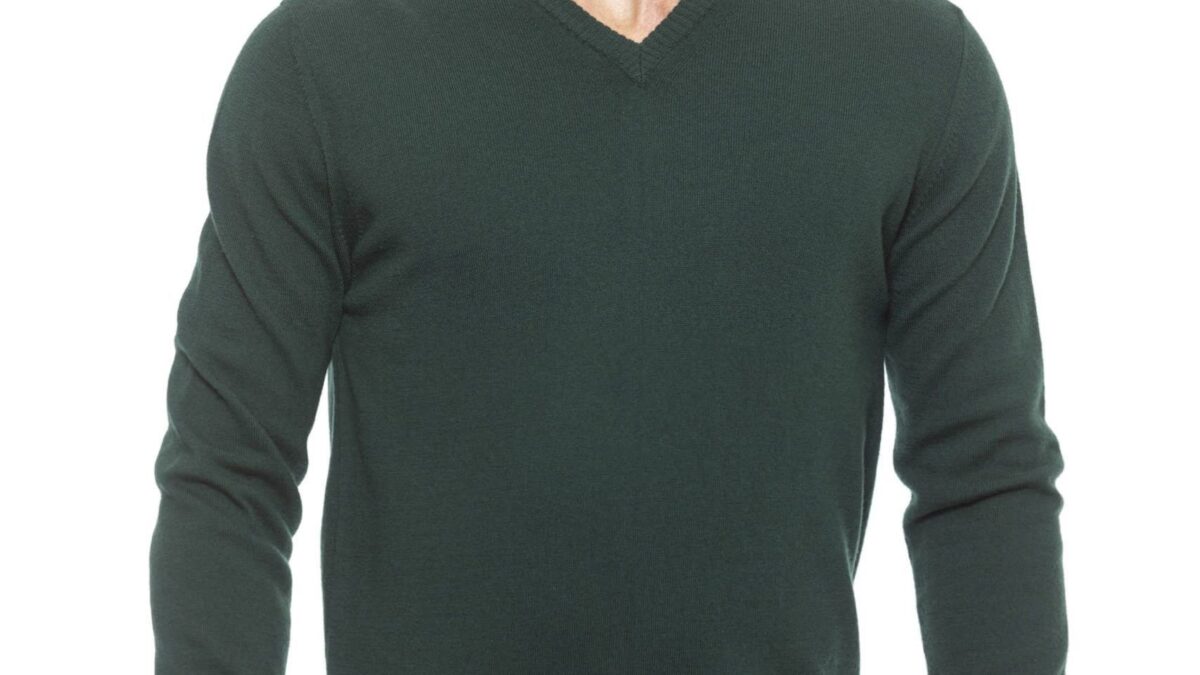 It's that time of the year when you have to submit yourself to warm clothes and enjoy the winter skies with a cup of hot coffee. While some like the sky and coffee part, they absolutely hate being decked up in winter clothing because for them it's equal to saying adieu to fashion and style.
Well, if you are one of them, you're wrong. Much to your surprise, winter and fashion go hand in hand. You might not be able to flaunt the new crop top and high buttoned body-tight skirt to do justice to fashion, but you can certainly dress yourself in gorgeous sweaters, and tight-fit denim to look your wintery-best – without having to compromise on fashion because let's be honest here, winter has its own fashion.
That being said, we have listed below some of the trendiest Alpha Studio Sweaters you can try this winter to keep yourself warm, and bring your A-game to fashion.
Alpha Studio Sweaters for Women:
Sale Sweater 
This off-white beige turtle neck sweater can bring you the best of both worlds of fashion and warmth. You can couple it with a blue skin-tight denim to sport a casual look. In case you're looking for a formal work outfit, couple this with Alpha Studio clothing such as a black trouser and blazer. Additionally, since it's a solid ladies' sweater, you can even wear a gold pendant or chain to bring out the best of the outfit.
Beige Sweater
From minimalist home-décor to fashion, the one color that has dominated the two sectors is Beige. Thanks to the growing popularity of neutrals, beige has garnered a place in aesthetics and is not going to go down anytime soon – all the reason why you have to have the color in your closet. Offering you the most in-vogue winter option is this Beige V-neck sweater by Alpha Studio Clothing. Though made of wool, it is not like the woollen sweater that the '80s wore, it's aesthetically pleasing, light and warm. Ask us – A must-have ladies' sweater for Autumn and Winter 2021.
Tobacco Sweater
They say florals belong to summer fashion. But if you bear love for florals, there's no reason you can't break the rules. That being said, why not add it to your winter wardrobe? We have the perfect sweater for you – Tobacco Sweater. Decked up with pretty blue floral design, this off-shoulder sweater (We know you missed off-shoulders!) is something you cannot look away from.
As from the warmth point of view, being off-shoulder might be a deal-breaker for you. But what you can do is, couple it with a scarf and black blazer when you are out and want to be safe from the chilled wintery air. You can remove them once you're in a properly heated room.
Alpha Studio Sweaters for Men
Bottiglia Sweater
Men like it plain and simple. Thus, this V-neck sweater with contrasting cuff and hem is the perfect pick for them. Not only it's warm but it looks modish and trendy. You can couple it with an in-vogue watch as a cherry on the cake.
Biancoottic Sweater
The word is around that, men look the best in find. Thus, if you are looking for a casual sweater in white, this is the one you can go for. The crew-neck sweater with red and blue stripes can be coupled with denim and sunglasses to sport a debonair look.
Acido Sweater
If you are done with blue and black clothing and are willing to experiment with new and unique colours, I bet this sweater is the one you'd be looking for. The yellow solid crew neck sweater can be coupled with cargos to suffice for a trendy and comfortable winter outfit for men.
Related posts