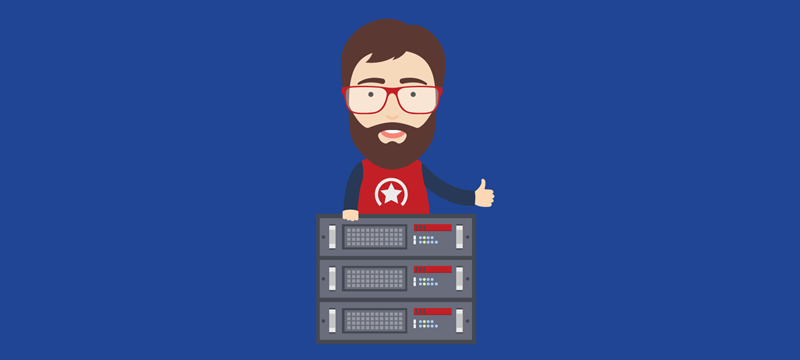 If you wish to start your own hosting company, you can do so through a Reseller Web Hosting solution. Once you buy this Indian affordable cost stand-alone hosting for a white-label reseller program, now you can make unlimited plans to resell. Reseller Hosting is a website hosting service. That allows you to establish your web hosting business. Here you can sell customized hosting services to your clients.
It is easy to start and run your own hosting business, as the majority of backend tasks, such as server management, customer support, etc., are taken care of by your parent hosting provider. However, the success of your hosting business majorly depends on the hosting company and the features, such as customization and flexibility you get with your Reseller Hosting account and the hosting package. 
Your parent hosting company can make or break your business, and therefore it is crucial to consider several factors, including your business goals, when you purchase hosting packages from a suitable web hosting provider. 
Factors to look for while choosing a Reseller Hosting plan
To become the best Hosting Reseller, you need to choose the best and ideal web hosting provider that offers features that meet your business needs and help it grow to its full potential. 
Here are certain things you should consider when choosing a suitable Reseller Hosting package for your hosting business. 
Checking your hosting provider's uptime guarantee is a crucial factor to consider when opting for a hosting plan. Uptime refers to the time your hosting provider's servers are up and running and is expressed as a percentage. 
If your provider's servers fail, it will affect your customers' websites and uptime, resulting in downtimes and website unavailability. Therefore, choose a hosting provider that offers at least a 99.9% or 99.99% uptime guarantee. 
If your website's content takes a long time to load, it can result in website abandonment and an increase in bounce rates. It will also slow your customer's websites down, affecting their business. In addition, performance plays a crucial role in website ranking. 
Therefore, to help your customers achieve a higher SERP ranking position, you must choose a Reseller Hosting plan that offers high performance and page loading speed. 
When considering a web hosting provider, checking out what their customers say about their plans and services can aid you in making a better decision. A third-party and honest review is crucial. 
Therefore, checking customer testimonials, feedback, and case studies can help you choose the right hosting provider and package. 
As a Web Hosting Reseller, offering personalized, responsive, accessible, and 24/7 customer and technical support to your clients is of utmost importance. 
Therefore, choose a hosting provider with 24/7 technical support for high business credibility and reliability. 
White label branding is another vital factor to look for when choosing a Reseller Hosting package. This feature lets you sell hosting solutions to your clients under your own brand name and company, hiding your association with your parent hosting provider. 
Hence, it allows you to create your brand identity and a strong brand name. 
Compatible terms of service 
Checking out your hosting provider's terms and conditions and choosing the one that adheres to your business goals is critical. It can help you recognize any issues or conflicts, preventing you from making a wrong decision. 
Flexibility to create and manage hosting packages 
Your hosting company must provide you with the ability to create and design web hosting plans on your own terms, per your client's varying needs and requirements. 
This flexibility shall increase your sales, improve customer experience, and maximize your appeal as a Hosting Reseller. 
Packages that grow your business 
As your hosting business grows and you get more clients, your hosting provider should offer a seamless package upgrade to accommodate your growing customer base. 
The best Reseller Hosting providers offer tools and software, such as WHMCS (WebHost Manager Complete Solution) for seamless and automated processes, such as handling invoices, onboarding customers, etc. 
In addition to WHM, your hosting provider should offer additional management tools and a powerful and accessible control panel to manage Reseller Hosting tasks.  
It also lets you customize your hosting account with the required flexibility. 
Summing Up 
Choosing a suitable and ideal hosting provider is the foremost important step to start a web hosting business. 
Therefore, if you are searching for a hosting provider, check out reliable, flexible, and affordable Reseller Hosting solutions to start your own hosting business with ease. 
Apart from the hosting provider, here are a few things you must consider before starting your own web hosting business:
5 Things To Consider Before Starting Your Own Reseller Hosting Business
Related posts