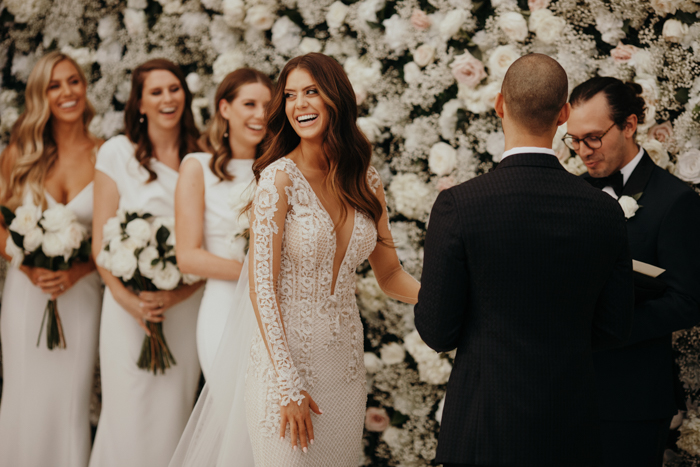 Should You Give Your Photographer A Shot List?
Clare Louise, 2 years ago
3 min

read
478
A wedding is an occasion that is remembered and cherished for years to come. Family portraits, candid moments, and intimate moments are all captured in one day. Every couple dreams of finding a special photographer who can connect with their emotions and can deliver quality pictures. Hiring a wedding photographer is all part of planning a wedding. Starting from pre-wedding shots to post-wedding shenanigans, every picture has a story to tell about the memorable day. It also helps to instruct the photographer about your needs and the kind of photography style you would like to see. 
Why should you give your photographer a shot list? Let's find out!
To Avoid Last Minute Confusion:

Hiring a wedding photographer should be your priority when planning a wedding. This helps in documenting every step of the wedding from start to finish. Hiring a wedding photographer at the very start of the preparations gives the photographer a chance to get comfortable. They can understand how the wedding is planned out, understand the mood and lighting, and study the venue beforehand. Once a photographer is comfortable with the couple, they can easily voice their concerns and have a seamless relationship. 

Recommendations & Interviews:

Wedding preparations can be overwhelming and couples can miss out on small details before the wedding. Hiring a wedding photographer is one of them as finding one at the last minute can be expensive and unsatisfying. To avoid stress and confusion on your special day, make sure to ask your friends for recommendations. Make a list of photographers who have captured weddings in the past. Keep multiple options when selecting a photographer and make sure to hire a professional crew. 

Plan a Shot List:

Once a wedding photography crew has been hired it is now time for a test run. Organizing a pre-shot of the wedding attire and location can save a lot of time. A wedding crew can easily delegate different angles of the wedding. Explain to the crew in detail which particular shots you would like, and run a test of those shots. Visit the wedding venue a few days in advance to understand the lighting and which shot would look best at what time. Hiring an experienced wedding photographer comes in handy as they are proactive and understand the needs of the wedding. 
In Conclusion
When looking at your wedding photos you must not feel regret about missing out on a particular shot that you always wanted. Therefore, take as many pre-shoots as required with multiple photographers. Choose the best one you like but make sure to have a backup on standby, in case your main photographer is not available for any reason. 
Luckily, David Baker Studios offers professional wedding photography services in Houston, Texas. With some of the best wedding photography packages for couples around Houston and our several years of experience, you won't regret coming to us for your wedding photos. 
So what are you waiting for?
Reach out and book an appointment at David Baker Studios to get a quote!
Related posts