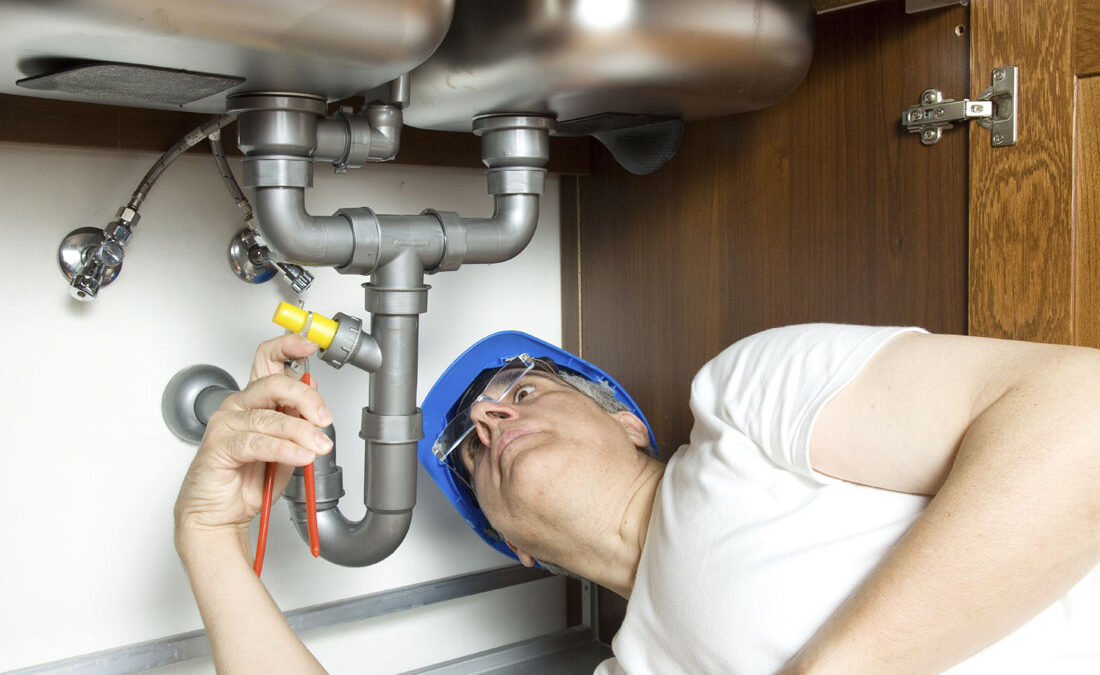 Question To Be Asked From Plumbers?
Sherry Hammons, 2 years ago
4 min

read
578
Plumbers are skilled in the repair and installation of pipes and drainage methods in residential and commercial properties. You can save time and money by having a trusted professional on hand, regardless of whether you need to repair a leaky faucet. Finding the right plumber can seem daunting with so many service providers available.
You can learn more about the qualifications required for a plumber to complete the job, as well as ask questions to ensure that you choose the right professional to meet your needs.
Plumbing Qualifications
It is important to act quickly on plumbing problems before they become more costly. Winter temperatures can cause lines to freeze. This can lead to damage to your ceilings or walls. Bogged-up sewer lines can cause your toilet to become unusable or worse, your home's foundation. These are just some of the reasons you should always keep a plumber on your list.
But how do you find the best plumber and what is their cost? The fee of a plumber is only one factor to consider when choosing a professional. Before you begin asking for estimates, think about the following qualifications and skills.
Training
In the plumbing industry, a college degree is not necessary. Apprenticeships and trade schools are common ways that plumbers can learn their trade. Apprentices learn the trade under the guidance of master plumbers and journeymen. Apprenticeships require coursework, which can take between three and five years.
Licensure
Plumbers are among the most well-regulated professions in America. A majority of states require plumbers that they are licensed. Each state has different licensing requirements. Also, the government agency that issues licenses varies from one state into the next. Plumbers must be skilled, have ongoing training, and be up-to-date with current trends in the plumbing business to qualify for a license. A plumbing professional must have a valid license. This will ensure that your home is covered against any plumbing mishaps or damage caused during plumbing repairs.
Insurance
General liability insurance covers a plumber from any damage or injuries that may be caused by their work. Ask for proof of insurance before hiring a plumber. Every plumber should have adequate liability insurance to cover any injuries that might occur on your property.
Some homeowner insurance policies cover plumbing problems that are caused by water damage or malfunctions. But, policies usually exclude damage from regional flooding and slow-moving leaks.
Master Plumber
These professionals are journeymen who work five years and have to pass another exam to be certified. While the certification is more expensive and takes longer, it ensures that the plumber Blacktown is well-qualified to handle a variety of plumbing jobs. Master plumbers are more expensive because they have higher skills. However, it may be worth paying extra for complicated work that requires a skilled hand.
Services For A Plumber
Plumbers can install and maintain many types of piping systems in commercial and residential properties. The job will dictate the typical responsibilities of a plumber. Plumbers must be able to read blueprints and use plumbing tools. Plumbing is only one part of the job. Here are some services plumbers provide:
Sewer/water line replacement
Replacement and Repair of Pipes
Dishwasher, washer, and dryer installation
Drain cleaning
Garbage disposal services
Services for water heater repairs
Repair of sewers and septic systems
Installation, inspection, and replacement
How Do I Hire A Plumber?
It is important to do your research on both local and national plumbers, to read reviews, and to ask friends and family members for recommendations of reputable plumbers they have used. The Department of Labor of your state or equivalent can help you find information on a plumber's licensing and insurance. Once you have narrowed your search, you can schedule a phone interview to discuss topics like rates and qualifications.
Questions for a Plumber
Are you licensed and insured?
Is it an hourly or flat rate that you charge?
Refer to your references
What are your payment expectations
Do you have a written estimate for me?
How To Choose The Right Plumber?
You can find a professional plumber who will take care of your plumbing needs, but you want one that is trustworthy and best-suited to the job.
Tips :
Get estimates and reviews from homeowners in your neighborhood.
You can also check out their competitors. Get a free estimate from other plumbers if you are able.
Ask lots of questions. Asking as many questions about your job will help you to understand the details and determine if you're receiving a fair price.
Request a written estimate. A professional plumber can help you review the contract before you agree to any terms.
Related posts