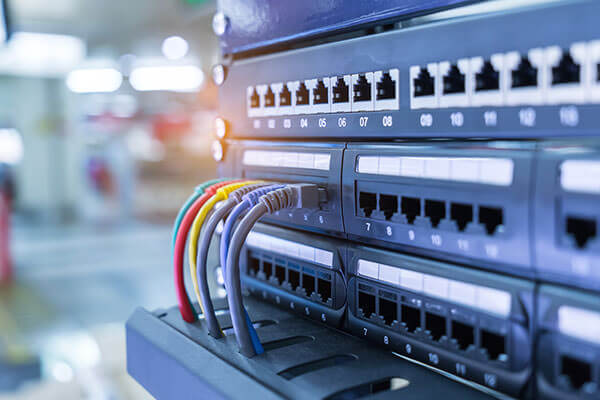 Network Cabling Infrastructure Services In Fort Worth 
Clare Louise, 1 year ago
3 min

read
447
With the advancement in bandwidth requirements and cabling technology, it is crucial to determine the dynamics between the life-cycle cost, the cabling system's performance, and network protocols. The network of this critical mission is efficient only if it is built on the best infrastructure.
Here are some of the best Cabling infrastructure Ft Worth that you will find it worth getting their services.
DFW Phone
DFW offers each of its customers a strategic approach to solutions network infrastructure with a broad range according to the clients' requirements at present and in the future.
They provide many services, including
Voice and Data Cabling
Single or Multi-mode Fiber Optics
Certification
Testing
Patch Panel termination
Wire Management Repair and
installation of Cat 5e, Cat 6a, and Cat 6
The data cabling projects of DFW are accomplished in complete accordance with the ISO/TIA standards. DFW has the tools and expertise to certify the network infrastructure of its clients.
Customers can avail of their effortless readable and professional reports, documented with the best-installed network to provide its customers with the maximum speed, worth their investment.
DFW Phone is capable of:
Designing the customers' network to exceed and meet the ISO/TIA standards.
Test, terminate and install fiber cabling under ISO/TIA standards.
Test, terminate and install category 3, 5e, and six cablings.
It also provides other services, such as training, leasing, hosted PBX, maintenance agreement, and many more.
MIGHTY
It is one of the leading Network and Cabling infrastructure in Fort Worth, providing its customers with top-notch services. The most vital building segment of the Network System is the Structured Cabling. In the absence of adaptable and comprehensive Structured Cabling, it is unlikely to build a righteous and fully equipped Network System.
MIGHTY can design data, install data cables, optical cabling, and structured audio and video cabling. The company also provides its customers with assisting them for installations with a low-cost infrastructure along with your devices functioning accurately and smoothly.
One can analyze their experiences through the list of their successful commercial projects of network and data cabling in many top-notch industries.
The services of MIGHTY include the following:
Designing, implementing, and planning the Structure Cable System
Modify or expand existing Structured Cabling system
Customize or upgrade to enhance performance
Maintain and administer whole Structured Cabling system
 Shelby Communications, LLC.
Shelby Communication., LLC provides its customers with the best cabling infrastructure in Fort Worth, Dallas, and across the nation. It offers fiber optics, data, voice, IT, and network service support, and cabling of Cat 5e.
It is one of the leading service providers through which someone can initiate professional and effective data cabling services. People can also avail of Shelby's free estimate at a low cost and high-quality solution for the data cabling or IT support they require.
The list of services by Shelby Communications include the following:
Fiber Optic, Cat 5e, Cat 5, and Cat 6
Network Infrastructure and it's designing
Network Structured cabling
Network Support
IP Security Camera Installations
Wireless design and access point installations
Router and Switch Installation, etc.
With all this Cabling Infrastructure in Ft Worth, anyone can get the services according to their cabling needs and requirements anywhere in Fort Worth.
Related posts