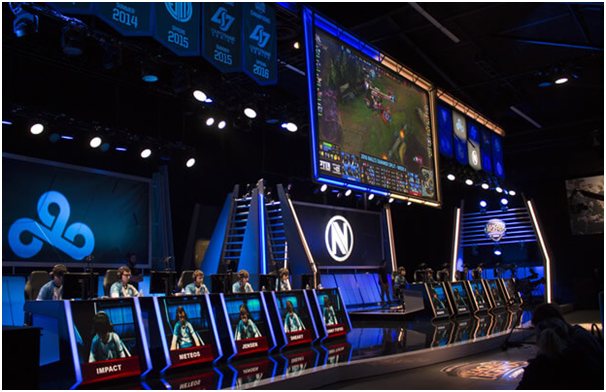 Making the Most from Esports Betting
Nancy Lyles, 2 years ago
2 min

read
494
Esports betting has been finding a dramatic rise in new users as recent months have led to a surge in new fans, particularly as traditional sporting options have made the adjustment into virtual sports and live streaming too. Whilst there are many similarities to traditional betting, there's also a lot of uniqueness in esports betting, so what should you know about the growing esports betting scene and what should you do to make the most of your bets?
(Image from legalsportsreport.com)
Stick to the bigger games – Whilst there is a huge variety in gaming options within esports from the likes of football, the NBA, right through to more familiar gaming names in the big titles like Counter-Strike and League of Legends with many being found at esportsbetting.site– whilst it may be more exciting to follow the passion with the smaller games, many also share a much smaller betting market if at all existent and offer much smaller market options to you. If you're looking for the big wins and the pay-outs that come with them, it may be best to stick to the bigger game options for betting, and the smaller more passion filled games for viewing. This may change in the near future as these smaller games continue to grow, but that could certainly take some time.
Explore all the markets available – Along with the more well-known betting markets and options, there are a huge range of markets unique to each game too. It's beneficial to seek out the entire range of markets available as you may find some better odds on more niche markets or on the more difficult to predict especially – with a wealth of stats to back many of these markets such as first blood, first round win, or first tower for example, it's less of a guessing game and more of an educated assessment, with a great opportunity to win big.
More regions, more events – Whilst you may only follow one specific region for traditional sporting, esports have competitions across all different regions throughout the world and each with their own number of competitions both official and community run too – if you're following one game, it may certainly be worth to check out the different regions to gain a better understand of all of the metagames and help make more informed decisions when it comes to international play too – with livestreaming and video-on-demand having a full catalogue of the games from around the world, you'll never have to miss out on a single minute, and that only increases your betting options.
Related posts