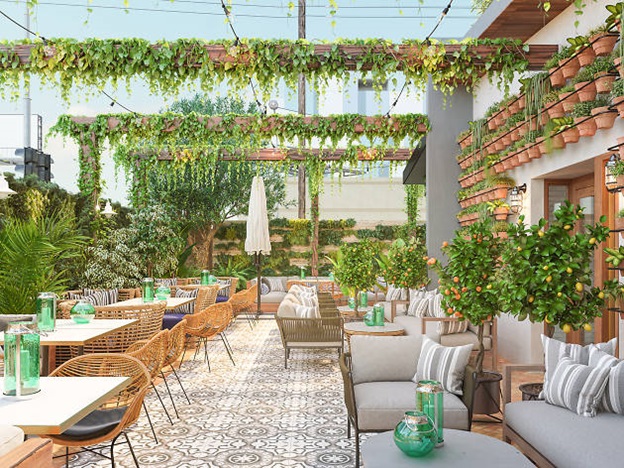 Lowell Cafe: First Legal Cannabis Cafe in the U.S.
Clare Louise, 4 years ago
3 min

read
1254
Cannabis is something that is enjoyed by millions of people every single day. From pain relief to simply relaxing after a long day, there are many benefits to using cannabis. But while many people smoke cannabis for its THC, smoking CBD flower has recently become more popular. Keep reading to learn more about CBD flower, its benefits, and how Lowell Cafe in West Hollywood is a great place to enjoy this amazing plant.
What is CBD?
Cannabidiol, or CBD, is a chemical compound that derives from the marijuana plant. Unlike THC, CBD isn't a psychoactive drug. But although CBD doesn't give you the "high" feeling, there are still many benefits involved.
What Are the Benefits of CBD Flower?
Over recent years, given the growing popularity of CBD and marijuana as a whole, there have been many studies regarding CBD flower. It has seen to frequently treat conditions like:
Anxiety
Acne
PTSD
Arthritis
Depression
Anorexia
Bipolar Disorder
Epilepsy
Inflammation
Fibromyalgia
Multiple Sclerosis
While there are obviously many benefits to CBD, more studies are currently underway to understand even more about this medicine.
Why CBD Over THC?
CBD flower is a great choice for cannabis users who enjoy the drug but don't want the extreme "head high" that THC can provide. Although THC's effects can be very enjoyable, they can also be very psychoactive and sometimes unpleasant. That being said, if you're still looking for the medicinal benefits of cannabis but don't want the psychoactive effects, then CBD is perfect for you.
CBD Flower from Lowell Farms
Not sure where to find the best CBD flower? Here at Lowell Farms, we sell exceptional THC and CBD products aimed at improving your life. Our flower is grown with organic fertilizer—providing you with freshest, most natural products at all times. Furthermore, we always use natural materials with our whole process, and we never ever use synthetic pesticides in our plants. Our California cannabis is ethically-grown and grown with passion. And now you can get our amazing CBD flower delivered right to your door!
A Cannabis Experience Like No Other
Ever wanted to exerience cannabis in a professional, restaurant setting? Well now you can! Lowell Farms created Lowell Cafe, which is the first legal cannabis cafe and restaurant in the whole country. Located in West Hollywood, Lowell Cafe features food crafted by famous chef, Andrea Drummer. Being a driving force in the establishment of the cafe, Andrea is well-known in both the culinary and marijuana industries; she brings her passions together at this one-of-a-kind restaurant.
Although the food itself isn't made with THC or CBD, there are many ways to enjoy this amazing plant at the restaurant—and the food is designed to compliment marijuana consumption very well. "Flower Hosts" are used to accommodate guests as a tableside service, providing and rolling the finest cannabis that Lowell Farms has to offer.
After the cannabis products have been chosen, the customer can then choose from a food menu with a multitude of options. A few menu options include a fried chicken sandwich featuring a kale-and-brussels sprout slaw, and crispy brussels sprouts with white turnips. For that munchie sweet tooth, the menu features a sampler board full of sugary treats, including caramel popcorn, sweet potato beignets, ice cream sandwiches, and peanut butter cookies!
Come See For Yourself!
Looking to make a reservation? Lowell Cafe is happy to announce that reservations can now be made online for the cannabis cafe! That being said, making a reservation and experiencing this place for yourself is easy! And since the cafe and lounge are open until 2 A.M., you and your friends can relax all night with some of the best cannabis grown in the state of California. But remember, the space is only open to those 21 years of age and older.
So now's the perfect time to hop online, make a reservation, and experience the first ever weed cafe in the United States!
Related posts