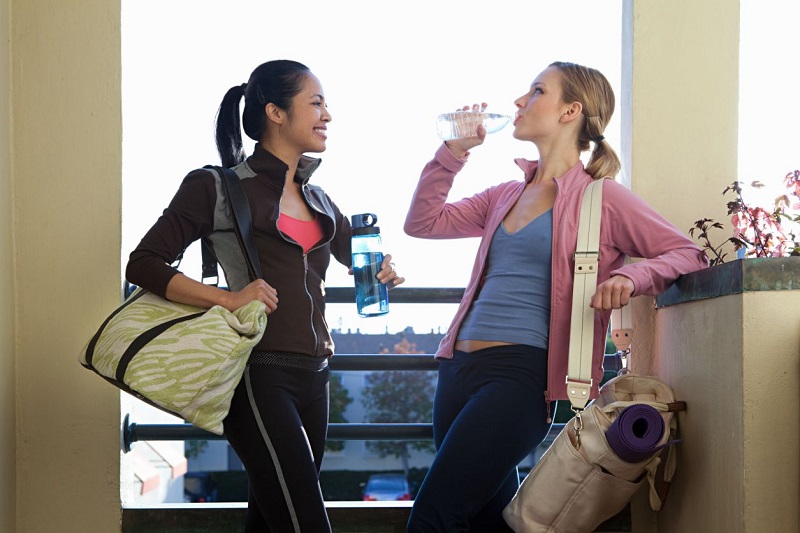 List Of Gym Essentials That You Should Have
Adam Mosley, 4 years ago
3 min

read
938
Regular exercising is synonymous with healthy living and people have started realizing the benefits of staying fit. In today's fast-paced world, lifestyle changes have become extremely important and becoming conscious about your fitness is the first step in staying active and positive. If you have embarked on your fitness journey by joining the gym, then you should be ready with all the basic gym essentials. But buying the necessary gym essentials all at once can be expensive, especially after you have signed up in your gym. But not to worry, you can use the Amazon EMI options to buy all the things required for your gym time without any concerns about the expenses. The gym essentials that you require are:
Clothes
It is important that you are in comfortable gym clothes during your exercise time. All the clothes might not suit the gym. Exclusive gym attire helps you stretch and perform other activities with ease and comfort. If you already have these clothes, just remember to pack them in your bag. If you are concerned about buying new clothes, then opt for EMI on Myntra and pay for the clothes in instalments.
Shoes
Comfortable shoes are the key to a comfortable and happy gym time. Invest in proper and high-quality shoes as it is important, be it running on the treadmill or finishing your last round of squats. Wearing the right shoes goes beyond just fashion, they reduce the impact of the exercises and provide a cushion effect on your foot. Because of this, good quality shoes help avoid injuries.
Water
Keeping yourself hydrated is vital as you might be losing water from your body during the workout sessions. Always keep a bottle of water with you and remember to sip water frequently. Also, it is better you carry your bottle to avoid the common water dispenser, in case you are worried about hygiene.
Phone and headphones
Your mobile and headphones are the best gym buddies to keep you company during your workout session. Just play your favourite gym playlist and get started with your workout. There is nothing more motivating than the dose of your favourite music.
In case you are heading out for work or outside right after your gym, then you should be carrying the following in your bag:
Towel and toiletries: To clean yourself after the workout and get ready for your work, Also, do not forget the extra pair of fresh clothes that you will need for going outside.
Snacks: If you do not have time for breakfast, then carry some granola bars or nuts in your bag for a quick bite.
Now that you have begun your fitness journey, you are on the right path for healthy living! Only with all the gym essentials, you are all fully equipped to hit the gym. If the expenses are stopping you from making the lifestyle change,  check out Zest Money to spread out your expenses. Let your health be the top priority!
Related posts