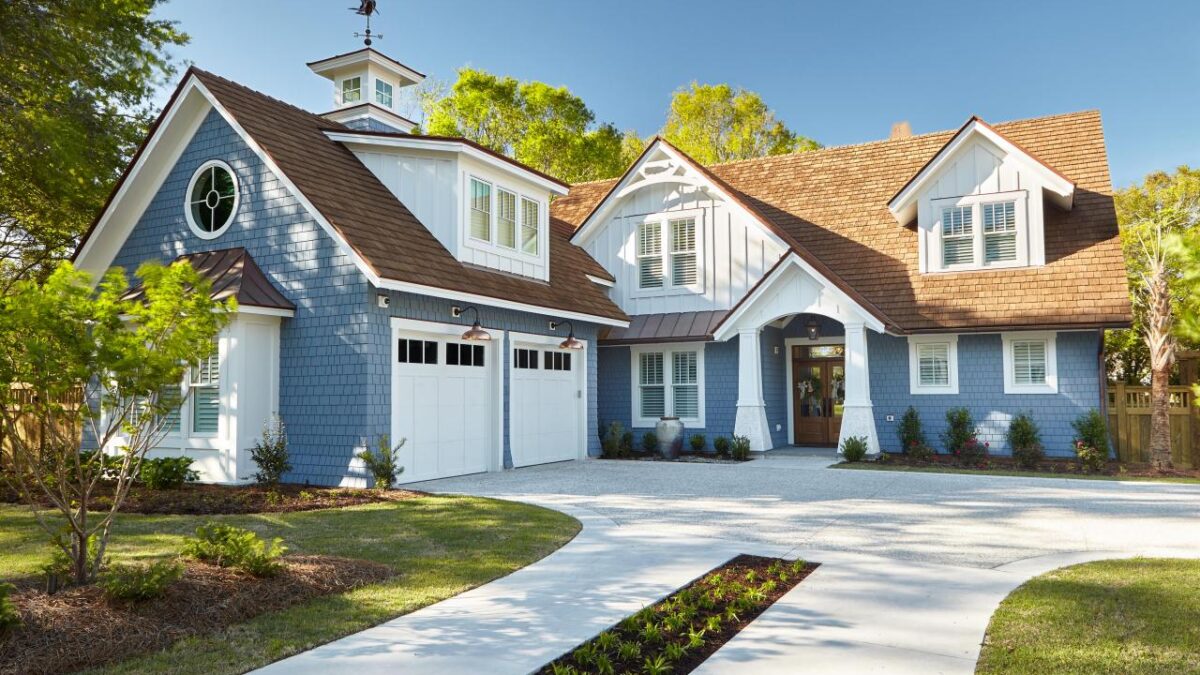 Increase Your Property Value With These Home Improvement Ideas
Nancy Lyles, 1 year ago
3 min

read
365
If you raise your home's resale value while you own it, purchasing a home can be a wise investment. That entails determining which renovations and enhancements are worthy of your time and effort. Consider which of the following solutions can provide the maximum return on investment (ROI) to help you make improvements that will not only benefit you and your household but also prospective buyers too.
Fireplace Fantasy
Adding or remodelling a fireplace in your home can transform the way your environment looks, increase the amount of warmth in the area, and create an entirely different ambience as the focal point of your room. We must all boost our energy efficiency in light of the rising cost of electricity, and adding a cosy fireplace is the perfect way to achieve both goals at once. With energy-efficient fireplace solutions, you can cut your energy bills while giving the space a feeling of comfort and warmth. There's a need to be concerned about somebody throwing something into the fireplace or a young child opting to go through the ashes because of modern safety precautions employed by manufacturers today. If you're looking for fireplaces London, shop for revolutionary solutions for your home warming needs.
Boost Curb Appeal
Initial impressions really do count, particularly in real estate. It is known as curb appeal. Making a few little, affordable improvements to the exterior of your property might facilitate a quicker and more straightforward sale of your home. It could even increase your selling price. You should begin with your front door if your finances only allow you to make one improvement at a time. Picking a door that allows light to enter your home's interior is something to think about. Any front entrances can be rejuvenated with plants, which also gives the impression that the space has been enjoyed and maintained. Your curb appeal could be greatly enhanced by grouping plants and shrubs of various heights along either side of the pathway. 
Bathroom Wonderland
Bathrooms are one of the main features buyers look at when searching for investments, and a good-looking, modern bathroom can increase the value of your house. When updating the space with new tiles, choosing a new texture, pattern, or colour can enhance your bathroom's aesthetic appeal. Select supplies that are strong and heat/water-resistant to enjoy the greatest value for your money. Reduced-flow or environmentally friendly toilets can assist with water saving. Replace your outdated toilet if you're exploring innovative methods to improve your home and contribute to environmental preservation. Each time you pull the chain, environmentally friendly toilets conserve water and help you save money. Always choose a reputable contractor and thoroughly evaluate them before you're left out of pocket or with an ugly bathroom. 
It takes time and money to renovate your property, in addition to being a sometimes confusing or difficult process. Ask a reputable local estate agent for guidance on the house upgrades they believe can have the most impact in your area, before undertaking any serious renovations. Although every property is unique, many are sometimes worth the cost, such as residential elevators, to turn them into a home, so use your best judgement and use any expert advice you can find.
Related posts