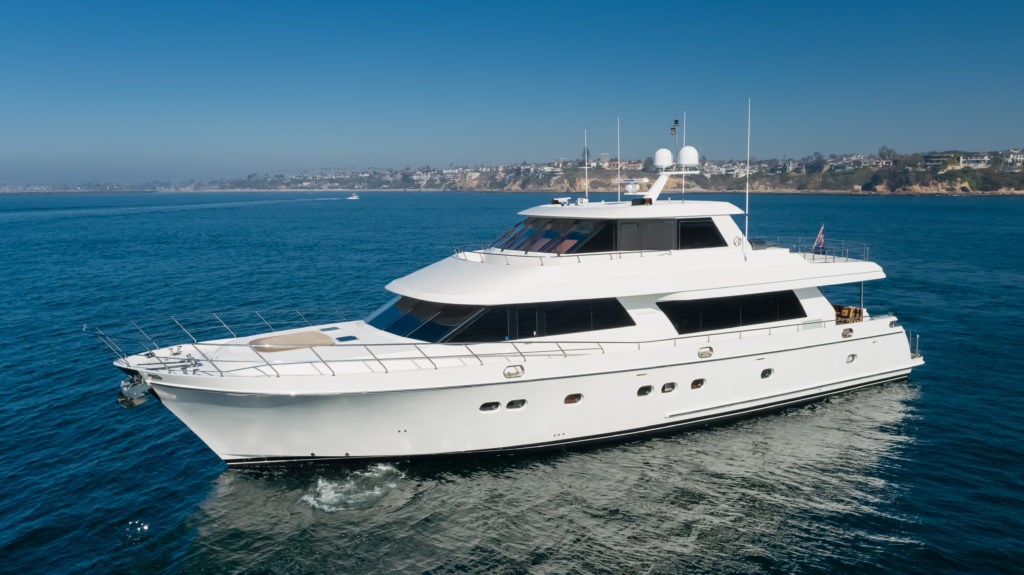 A day trip or vacation on a private luxury yacht is certainly a pleasure that everyone should experience at least once in their life. Nowadays renting a private yacht is not just reserved for the rich and famous. There are many inexpensive ways to experience this luxurious getaway. Whether you want to rent a yacht to celebrate a birthday party (or any party) or you want to book a week-long sailing in Greece, this article will tell you how to rent a yacht.
How to rent a yacht for a day?
Renting a yacht for the day is easier than ever thanks to Vernicos Yachts that charter private yachts from your favorite destinations. If you rent a yacht for a few hours, you can enjoy luxury for a day. The first step in renting a yacht for that day is determining how long you want the yacht to last. A general Google search for "yacht rental" will usually give you several options for luxury yachts with captains and crews. Most charter companies offer an online list of all the boats available. You can choose the size, accommodation and price of your rental.
First rental or charter search
If it is your first time renting a luxury yacht, it is a good idea to call the charter company and speak to a professional who can guide you in the right direction. Once you've found a reputable company, it's time to narrow down your options. Take a look at the size, features and comfort of the particular yachts you are considering. If the rental includes crew, find out what specific services they provide for you. Depending on the intent of your trip, you want to make sure that the yacht you are renting suits your needs. Once you've established your needs and budget, you can remove options that don't meet your criteria.
Weekly yacht rental
Another way to rent a private yacht in Greece is to rent it for a whole week. Weekly yacht rentals are a popular choice for those looking to experience a cruise vacation without dealing with hundreds of other vacationers. Weekly yacht rentals work very similarly to daily rentals. Of course, your budget needs to be higher and you need to spend more time planning places to stay and a full week on food, drinks, and entertainment. Rental companies have the knowledge and experience to guide you through every step of the process and ensure that every aspect of your week exceeds your expectations.
What is the amount they charge?
The cost of renting a yacht depends on many factors including: length of rental, size of the yacht, equipment, accommodation, captain and crew, and more. While there is no answer to how much it costs to rent a yacht, with some research you can find the perfect ship on your budget. It is important that you know your budget and your exact needs before you start booking your excursion. However, yachts have a basic price that corresponds to the all-inclusive rent.
Related posts