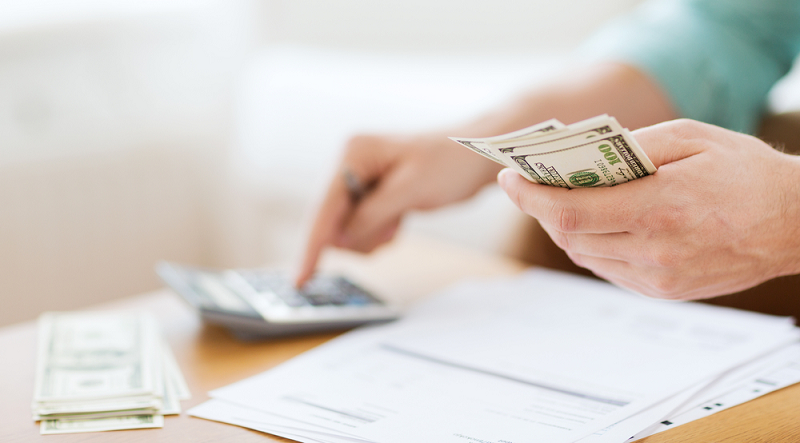 How to have the right business budget in mind?
Adam Mosley, 3 years ago
3 min

read
917
Starting a business is a challenging task, mainly due to the monitory factors. Investment and timely financing are challenging to work out in advance. There are many things we need to take into consideration before finalizing a business budget.
Finding the right business budget for beginning a new business is like putting the first step forward in embarking a journey. Without the right set of guidelines of business budget, one would be baffled, to begin with, or it could ruin the business in the long run.
Here are some essential guidelines tried and tested by experts in setting a business budget.
1- Have a better foresight of your company's future
Every business person aspires to be at the top of the trend; he or she wants their business to be on the global forefront. If your business is going to monopolize the market, then you will be in dire need of funds to keep up the demand and supply flow. In such a situation, you'll have to have a surplus amount of finances as it finally will fruit into massive output. Even if you are likely to dominate the market, multiple instances of financing can snowball the piled up loan amounts.
Even in case your company is one of those competing in the market, then too you need finances for its functioning. You have to pay for the employees, the rent, the utility bills, licensing, and so forth.
In either case, form a plan as to how much funds you would require to get started and to sustain the business. Having foresight in terms of finances will help you get the funds needed at the right interest rate or when the market is right.
2- Tally the sources of income
As you are planning to start up a firm or you are perhaps already running one, you must have kept track of the number of dealers or service receivers you have or will have tie-ups with. This is a pragmatic approach; tally your sales figures, take them into the calculation of the revenue.
If you are planning to advertise your firm to a broader range of viewers, then you can expect a correspondingly higher revenue growth rate. With limited finances, you can massively stunt your company's growth. So take the advertising and the predicted response in sales growth into account.
3- Take fixed spending into consideration
Every business needs a smooth flow of funds, be it for paying the fixed monthly bills and rents, or yearly renewal fees. Other factors can be pivotal in the growth of your business, e.g., advertising, infrastructure, and sound technological network. These things may not seem finance-demanding, but their lack may inhibit the progress of potential business.
Please consider the above-mentioned factors as fixed and inevitable spending while planning your business. Remember that every penny you pay fetches you a pound in return.
4- Take variable expenses into consideration
Apart from your monthly fixed budget, you will have to spend on other things. You will have to pay more if the prices of the raw commodities increase. You will have to pay for upgrading your infrastructure. Consider that some states are considering the minimum wage rule; in this case, either you'll have to share your profit with your employees or move your firm or outsource some of its administrative works.
In any of the steps mentioned above, you'll need more financial backups.
To conclude-
These were some essential and tried and tested guidelines from experts in planning a business budget for an optimum business function.
Related posts