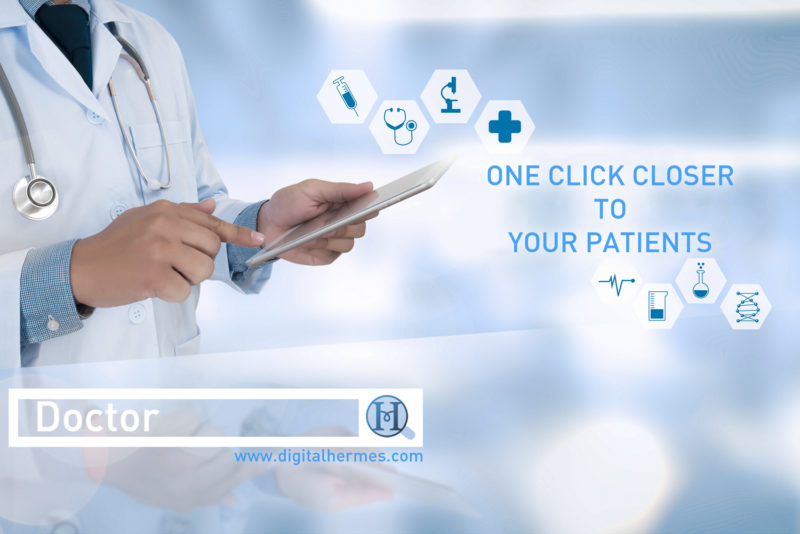 How To Grow Your Medical Clinic Business With Digital Marketing?
Adam Mosley, 3 years ago
4 min

read
1059
Marketing is like a fuel to any business to run successfully but being a health care professional you might feel difficulty in marketing yourself. Best option is to choose hospital success as your marketing and branding partner. Hospital success offers a complete marketing package, like offline marketing, online marketing, advertising, content writing, and branding services. For more details visit Hyper-Loop digital marketing and SEO. In this article we are going to provide you the marketing tips that will help you grow and boost up your medical clinic business and gain new patients.
Feedback, Review and Recommendation
Tip one, feedback, review, and recommendation. Ask your patients for feedback, asking your patients for feedback will help you to improve your existing weak points in your service, and also help you to gain the patients trust. Right after receiving feedback it's time to take action. If the review is not satisfactory apologize for it and assure them that this situation will not be repeated. If you have got a good review thank him and wish him to stay healthy. Right after this ask them to rate your services on the internet as well as recommend or refer you to others. Many of the patients brows through the search engine to locate available health care providers in a particular location. At this point the review factor plays a crucial role. It is proven that patients choose a specific health care provider having excellent reviews and ratings on the internet. Practicing a script is a good idea to convince your patients without having an awkward situation.
Improve Your Visibility On The Internet
Tip number two, improve your visibility on the internet. The internet is the simplest way to connect with people all over the world. Using the internet for health care marketing is an excellent idea to promote your service across the globe. Don't just promote your brand patients choose a doctor who educates them about the particular disease and treatment. So your main goal should be to share knowledge and information. The best way to promote your content is the 80/20 ratios of information and promotion. You can use social media platforms blogs and search engines. Keep your social media account active and timely with the latest trends. Optimize your website as per search engine like Google, Bing and Yahoo etc. Guest blogging is a great way to get your website shared on other potential platforms on the internet. 
Build Your Healthcare Brand
Tip number three, build your healthcare brand. Authority is the key to building a brand. It can be achieved by actively participating in the events happening around the clinic or hospital. You can set up target geography and communities. Try to be on the ongoing seminars, workshops and community services within the region. Make sure to carry your printed marketing materials like brochures, fliers, leaflets and not to forget your business cards. It makes people recognize your brand as you have personally approached them eventually building your brand. 
Hospital Staff Management
Tip number four, hospital staff management. Staff members are the backbone of the organization. But when it comes to healthcare a staff member is not just an employee doing a job hospital, watchman, receptionist, nurses and doctors. Everyone in your centers should be professional, compassionate and able to empathize towards patients. Your visitors expect appropriate support to care for your hospital staff members. Gain the trust of your health care brand. Treating patients with quality and effective care helps you to gain to trust in the faith of your health care brand. You need to train them and motivate your organization staff about the way to receive and manage a patient to show concern towards them. 
Participate In Offline Marketing
Tip five, participate in offline marketing. Offline marketing is equally important when it comes to promoting your health care brand. You can network with local health care providers to get the referrals. Advertise your health care brand to local newspaper to keep sign boards and target communities. Another best way to conduct or sponsor campaigns to support social cause or health care awareness like community health camps, marathons etc. 
Conclusion 
Now you were all set to begin marketing tour health care and medical services. If you were facing any difficulties in managing time for your patients and marketing worry not leave the marketing sector to use. We at Hyper-Loop Digital Marketing and SEO offer professional health care and medical marketing services that are proven to achieve your goals. Improve patient count and build your brand with impeccable return on investment. To contact us you can visit our website at Hyper-Loop Digital Marketing and SEO. 
Related posts