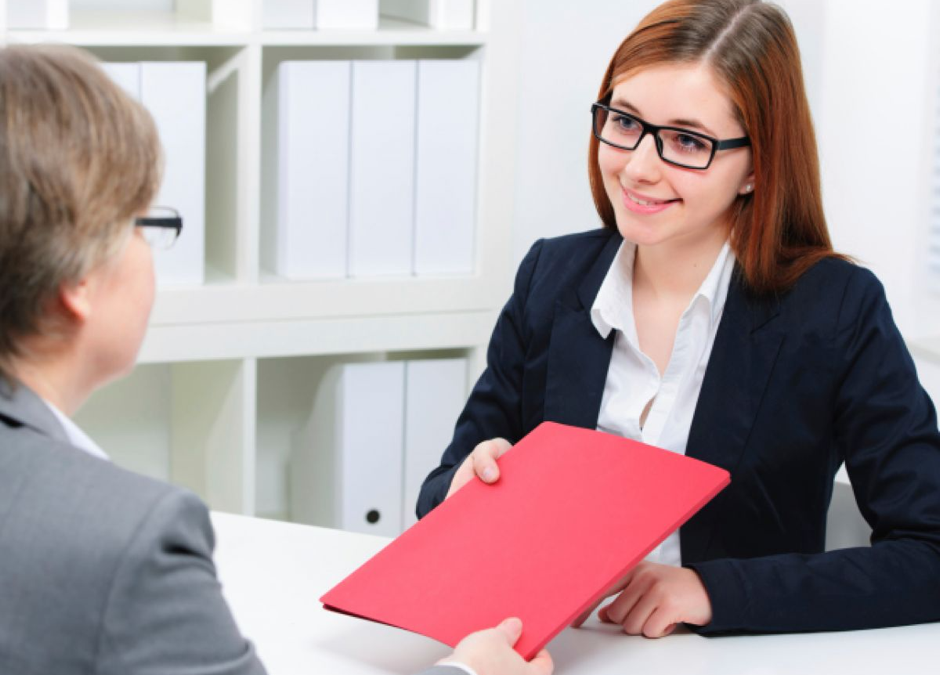 How to Get a Job Without Referrals?
Herman Walker, 2 years ago
7 min

read
681
In the current Covid-19 pandemic, never stop looking for the job you want just because you don't have a professional reference. If you don't have a reference, make a cover letter, bio, or curriculum vitae, submit and conduct interviews as best as possible so that the staffing agency has complete data that will be submitted to companies, agencies, and several corporate IT professionals who have worked together to find employees.
Instead of fussing over references, work on writing job application letters, and doing the best possible interviews. If the recruiter asks for references, come up with several options so that you can be hired without a professional reference.
Prepare a quality bio or curriculum vitae. Since you don't have any references, take more time to prepare your bio as best you can. Besides, you need to focus more on this step to be able to prepare the best bio among the bio that comes in. Try to compose your bio in professional grammar and format without typos.
Curriculum vitae is one of the documents prepared for academic purposes or applying for jobs. CVs are usually longer and more detailed than biographies. Don't attach a curriculum vitae if not asked. Due to the length of the document, recruiters may not necessarily have enough time to read it, so your application may be overlooked.
Just like a cover letter, prepare a bio according to the job you are applying for. For example: if you stated your objective or objective at the top of your bio, adapt the statement to the type of job you are applying for.
In today's computerized era, choose a scannable biodata format. Many large companies implement a recruitment system by scanning biographies and then storing the information in a database. Your chances of getting a job will be even greater if recruiters can easily save your bio.
Prepare a bio for a maximum of 2 pages, especially if you're just starting with your career.
Do not provide referee data, unless requested. Recruiters usually don't ask for references before reading a cover letter and bio, even before interviewing applicants. So, you do not need to provide a statement "willing to provide reference source data if needed" or tell you from the start that you do not have a reference.
The statement "willing to provide reference source data" makes the bio appear longer and you are only telling useless things.
Write a quality cover letter. Job advertisements don't always ask for a cover letter. However, you should send a quality cover letter if you can't get references. Use a cover letter to explain that your skills and abilities meet the requirements to fill the advertised job opening.
Prepare a cover letter according to the field of work you want. While you can copy certain sections of an existing letter to apply for multiple jobs, write a letter according to the job you are applying for.
Use keywords in a cover letter. Recruiters usually use cover letters to determine if they are reading the job advertisement carefully, are familiar with the company that is placing the ad, and understand the required qualifications of the employee.
Make a cover letter using a format that matches the format of the bio.
Look for detailed information about the company advertising the advertisement. You should do your best to overcome the absence of references, for example by looking for complete information about companies advertising job vacancies, especially if you are going to an interview including researching the job you want. Write down all the information you get and then read it over again. Use this information to ask the recruiter questions while you are interviewing for a job.
Start looking for information on the company website. If you are applying to a public company, look for information by reading the annual report and quarterly reports on the company website or other news. That way, you know the things that the company prioritizes to be known by the public.
Make the most of the network possible. Ask friends online what they know about the company or job you are applying for. If you know someone who has worked at the company, ask what they know about the company culture and the hiring process during their time there.
Prepare as best you can for the interview. A call-to-interview means that you've gone through step one and your bio is considered the best the recruiter is, but it means you need to get referrals right away. Take advantage of the interview as an opportunity to show that you are the most suitable candidate for the employee. Prepare as best you can for the interview and practice answering the questions so that the recruiter recognizes your abilities, leaving an exception when it comes to references.
Look on the internet what the interviewer usually asks.
Practice with someone willing to give honest feedback on your answers, posture, appearance, attitude, etc.
Get in the habit of speaking without using the "em" insert or asking "yes, right?" so that you seem more confident.
Bring notes and a list of questions to the interview venue. Don't hesitate to take notes during the interview.
Try to find out the location of the interview, especially if you have never been there. If necessary, visit the interview site first.
Plan to arrive at the interview site early so as not to be late. When you arrive, you don't have to come in and tell them that you arrived early.
Choose clothes according to the job you want. When it comes to the interview, wear clothes that are suitable for the field of work and the atmosphere of the workplace. Since you cannot meet the important requirements that are asked for, try to make up for what is missing when being interviewed. If you don't know what to wear, ask first. Wear appropriate work clothing for the job interview. The interviewer will catch the wrong message if a prospective bookkeeper is wearing the shirt of a truck driver or construction worker during a job interview. [18]
Although the company allows its employees to wear casual clothes, don't choose jeans that look worn, shirts with offensive writing or a brand logo, shorts, sleeveless shirts, miniskirts, and other clothing that looks unprofessional.
Seek advice from a recruiting advisor or consultant. If you are still employed, the employer may share career opportunities and help with you via an internal website. If you are laid off, the company may offer to hire consulting services as part of the severance pay in the event of a layoff. If you get a new job opportunity, write a bio, cover letter, and prepare for an interview. Recruitment program advisors, consultants, or tutors can provide advice on what to do if you don't have a reference.
If you do not receive recruitment advisory services on severance pay, ask the employer to provide you with this allowance.
Take advantage of the resources available on the job market. If you are still in high school or college, take advantage of the information available on job fairs at school/campus. You can take part in a workshop on writing a bio or prepare for job interviews held by job fairs at school/campus. Also, ask for the opportunity to consult to learn how to make a higher quality bio or cover letter.
Many job fairs on campus host career fairs and networking events to help students find part-time or full-time work after graduation.
Send a thank you letter after the interview. Regardless of the pros and cons of the interview process, don't forget to send a thank you letter to the interviewer. You can send your mail by courier, but it will be better and faster to receive an email. Write down 1 or 2 specific things that were discussed in the interview.
Related posts