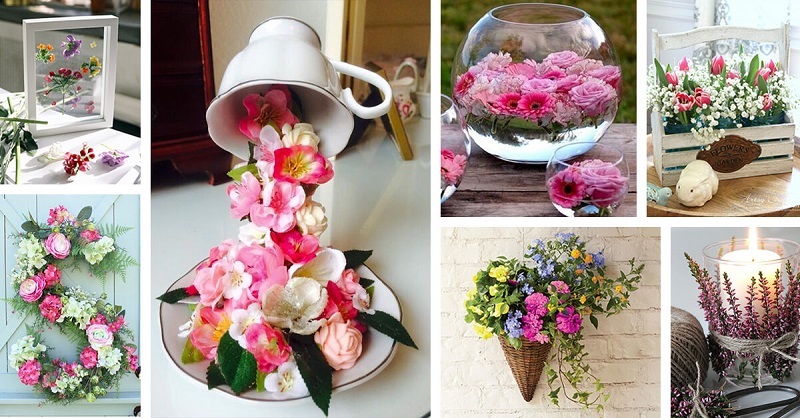 How to Decorate Home with Roses
Adam Mosley, 3 years ago
3 min

read
4689
"Roses don't bloom hurriedly; for beauty, like any masterpiece, takes time to blossom."
Lord's greatest craftsmanship gets reflected through the way he created the different types of flowers, beautifully. Some have a different yet unique appeal while some others are painted with beautiful "never seen before" kind of hues. Not just that, it fills up any and every dull corner of our house with its charm and makes one of the versatile yet classic gifts of all the time. Check these are the best condolence flowers in Singapore.
Talking about the different kinds and types of delicate flowers, we have to talk about the beauty, symbolism and the ways to decorate home with roses. Symbolising the feelings of love and romance mostly, every rose of a different colour when passed in different numbers has to speak of some of the deepest feelings of the world. Red roses stand for true love, romance and passion, whereas serene white roses stand for innocence and purity and also the start of a new romantic and marital journey. Yellow roses symbolise friendship and caring, whereas peach roses symbolize qualities like modesty, genuineness, sincerity and gratitude. And just like that, the list of the different colours of roses and their beautiful symbolisation goes on and on…
As this flower is said to be the queen of the garden because of its beauty and the charm it adds to the decor, so it becomes quite evident that people like to deck their houses up with a bunch, stick, box or even some petals of roses. If you are planning to decorate your home sweet home with some garden fresh fine roses, then let us tell you that it won't be that cakewalk for a person as she/he might think it to be. Here are a few points to ponder as you decorate your space with some of these blooms.
Pick The Right Colour Of Rose – You need to start your decorations by finalising the colour of roses you wish to decorate your front, corner and centre of your house with. If you are planning to keep them around for a week or so you can match the colour of roses with the one which complements your home decor. Sometimes when it comes to roses, the contrasting colours of rose to that of the room seems to overpower the regular matching or the complementing effect of the rose and the home decor. So, you never know!
Size Of The Rose Sticks – You need to make sure that the size of the rose stick fits in the place where you wish to place it. For example, if you wish to place some roses on a small table, then make sure the flowers are of mid-height with medium or small blooms. But if you are planning to decorate your large coffee table or bookshelf with some roses, then you can absolutely opt for larger and taller blooms.
Place It In The Right Manner – There are many arrangements in which the florist offers these roses to place in. You can choose from a box, bouquet, vase etc. If you are planning to put it on a vase, then make sure the colour of the vase even somewhat goes with the flowers.
So, these were some of the tips and tricks to decorate your house with some of the garden-fresh roses.
Related posts