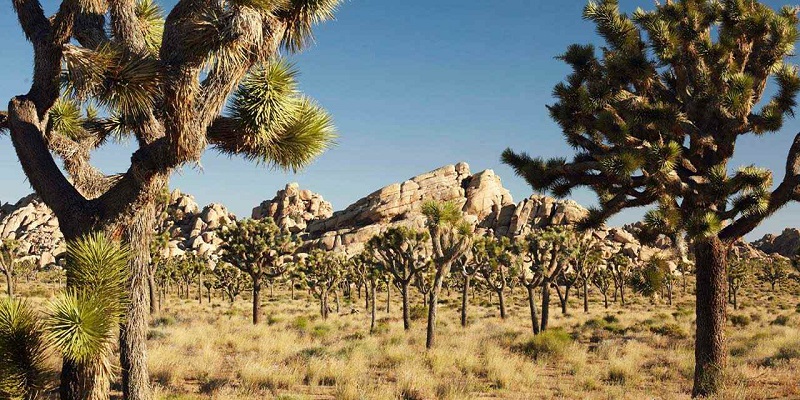 Visit Joshua Tree and La Quinta To Enjoy a Fantastic Weekend Holiday!
Adam Mosley, 3 years ago
3 min

read
1046
Joshua Tree and La Quinta are two popular names in the Riverside County territory. But, did you know that they are also an ideal destination for tourists to visit? Yes. If you are planning for a weekend getaway, then Joshua Tree and La Quinta are both amazing places to be with your family or friends. Take a look at the top things you can do here as a tourist. Keep reading the blog to know more about it.
Best Things To Do in Joshua Tree
Somewhere down Route 62 California state, you will come across Joshua Tree. A small town with less than 6000 residents, people often visit here to enjoy the peaceful outback. Barren lands and noise-free surroundings will help you get rid of any stress and anxiety. Here are the best things to do in Joshua Tree –
If you're really fond of hiking korma then you can visit the Hidden Valley hike trail. A beautiful walk up the hills, that will take you to the highest summit and offer you the view of the entire valley. You can even spot some of the nearby towns as well.
Those of you who are looking forward to doing something more exhilarating, you can visit any one of the 800 climbing spots in Joshua Tree. Hire the essential equipment and gear from any climbing agency or carry it yourself. You'll surely have a great time doing rock climbing and bouldering.
Visit the Crossroads Cafe and enjoy a delicious breakfast or lunch prepared by specialty cooks. Their interiors are so beautiful that you won't be able to resist yourself from clicking pictures.
Visit Doobie Joshua Tree Dispensary if you are interested to try out some good quality marijuana products. From weed tinctures to CBD flowers, they have everything in their inventory. Also, all of their products are very affordable.
Best Things To Do in La Quinta
Situated between the towns of Indian Wells and Indio, La Quinta is home to more than 40,000 people. It is also one of the leading golf destinations in the country. That is why you will come across many golf courses here. Take a look at the best things you can do in La Quinta.
Visit the Cork and Fork if you want to taste a delicious plate of Thai shrimp cakes and crispy Brussels sprouts. The unique interiors and outdoor seating options help you to enjoy your time with your friends and family members.
Head to Old Town La Quinta and shop for a myriad of different kinds of products of your liking. You get a lot of antiques, souvenirs, food items, and local garments to take back home. There are also many golf shops to buy the best golf equipment in La Quinta.
Shop for affordable and effective marijuana products from Doobie La Quinta Dispensary. Choose between their tinctures, edibles, sprays, and also vapes. Just order whatever you have to and they'll deliver it to your hotel.
Related posts