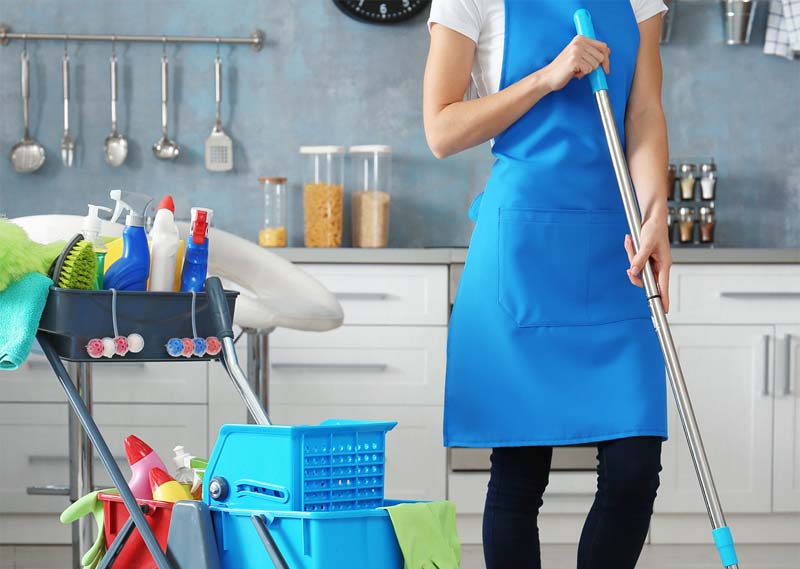 How To Choose The Best Critical Illness Insurance
Herman Walker, 2 years ago
5 min

read
641
Health is something that can't be predicted in advance. That means no one can predict if they are going to stay healthy in the future or not. The best thing, in fact, the only thing we as humans can do is to take preventive measures before getting in contact with disease or health care issue.
Yes, maintaining a healthy routine as well as diet is indeed a good option for getting well-prepared in advance. But what happens if you still contract a dreadful disease. Of course, you can get illness and other critical health conditions even after workouts and eating healthy meals. Even the health experts are not sure about their health condition in the upcoming future.
The fact that you can't judge your future health condition is the reason why you should look for critical illness insurance. Yes, you read it right. The best way to protect yourself from being not being bankrupt after paying a hefty price for medical treatments, etc., is to get critical illness health insurance.
You will be questioning whether health insurance is suitable and profitable than critical illness insurance or not. If so, then to your knowledge, health insurance is also suitable and similar to that of the critical illness covers.
In fact, most of the economically-active people prefer a general health claim or medical insurance that can cover the medical expenses, which can otherwise cause a deep hole in your pockets. But here is a slight twist.
Without having relevant policies and plans, general health care insurance is not the perfect option to opt for when it comes to critical illness.
To provide such insurance service, there are many insurance plans and policies that can serve or cater to a specific set of a fatal disease. A critical illness insurance plans will surely contribute to cover the medical expense incurred after getting diagnosed critical disease.
Some of the best and most common examples of disease and/or the health care issues that are covered in the critical illness insurance plans are cancer, cardiac disease, organ failure, blindness, loss of limbs, etc.
So, are you planning to get critical illness insurance done but don't have an idea of the best one? Don't worry. We are here to help you out. Here are some things to choose the best critical illness assurance according to your needs and requirements.
Choosing the right critical illness insurance plans
It goes without even saying that you should and must compare the different types of insurance that are available in the financial market. Yes, the insurance market has a wide range of critical illness plans that are offered by many insurance companies to add up to your benefits and confusion as well.
Most of the policyholder gets confused while choosing the right plan and for sure, even you will be facing the same problems. After all, they all sound quite similar to each other.
However, by simply knowing the range of covers these plans offer to the policyholder, you can determine which is suitable for your needs and which one is not.
Generally, in the countries like Singapore, you can avail of critical illness insurance in two ways. The first method is an add-on. The add-on policy pairs your existing health care or even the life insurance policy with critical illness insurance. But there are many drawbacks and downsides of this method.
In an add-on policy, the sum limit is drastically less than the parent policy (if any). Although, if you don't have any existing health-related insurance, then go for the add-on.
Whereas, on the other hand, a stand-on policy gives you more flexibility over your existing insurance that is yet to claim. Generally, the second type, i.e. (the stand-on critical illness policy), offers a larger cover.
To get the best critical illness insurance in terms of a wide range of expense covers, a stand-on is quite good and suitable over the add-on. Moreover, the stand-on type of critical insurance has higher premiums if compared with that of the add-on critical illness plan.
In most cases, the insurance company will not provide you with any special plans or policy. However, some of the popular and well-recognised insurance cooperation will always stick to their special plans.
For instances, there are many insurers in the countries like Singapore who offer special provisions as well as plans to women's and senior citizens who are seeking good insurance. In fact, these plans are specially designed and built for them according to their needs and requirements.
Yes, it is always a good idea to look out for these insurance providers who are ready to offer special plans and provisions.
Inclusions and Exclusions
There are no doubts that an insurance policy also comes with drawbacks and catch. Moreover, critical illness health insurance is subjected to market risk. One mistake, and your claims are vaporised within seconds.
This is the reason why you have to look for insurance in detail. A detailed study and research of the inclusions and exclusions of the critical illness covers are a must. By this, it will help you to determine the limitations and constraints of your insurance policy.
If you doubt whether an exclusion clause present in the policy may lead to problems in the future, then discuss with your insurer or market expert.
Over the years, there are many insurance companies showed up who are capable of providing you with insurance, but through an illegal method.
These insurers aren't legal at all. And moreover, they are also not authorised by the officials themselves. This means that these organisations aren't legal and licensed by the government of Singapore.
The best thing you can do is to stay away from these companies and look for those insurers who are trusted by millions like Hl assurance (HLAS). The Hl assurance is known for its best maid insurance.
Of course, HLAS also offers the hlas early critical illness insurance with special plans. And yes, we are genuine as well as licensed.
Related posts