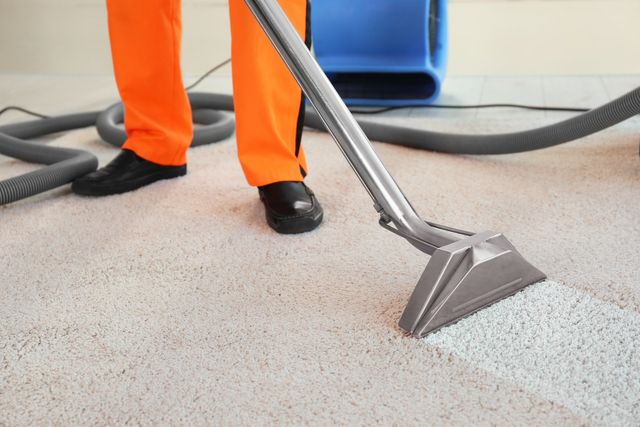 Benefits of hiring professional carpet cleaning company on a regular basis
Clare Louise, 1 year ago
3 min

read
632
Your residential and commercial carpets enjoy a lot of use and abuse. Carpets are made from fibers and materials which keep the grime and dust absorbed into them. If not cleaned regularly, they can remain buried in the depths of your carpet and cause several health issues in the long run. Carpet cleaning is an essential routine and should be a major part of your cleaning activities. There are several ways to clean your carpets.
One of the most effective one is to use a vacuum cleaner. However, some carpets may need more rigorous and intensive cleaning to fight dust and stains. And this is why you should hire a professional carpet cleaner for the task. Some of the reasons why it is important to hire a professional carpet cleaning company to clean your carpets on a regular basis are given below:
Cost
Carpets are a long-term costly investment. A good quality carpet is pricey but will last a long time and bring comfort and beauty to your home. But if it is not cleaned regularly, then dust and debris can ruin its look and make it deteriorate. It means you have to replace it with a new one sooner than thought. Maintaining a regular cleaning schedule with professionals will not burn your pocket with replacement costs.
Maintaining look and freshness
Dust and dirt add to the depreciation of your carpets and make it look old. Though people vacuum their carpets, it is suggested to use cleaning chemicals and shampoo on your carpet, once every six months to get the most out of your carpet. Periodic detailed cleaning maintains the fibers and form of the carpet.
Wipe out bugs and insects
It is not just you who loves carpets, a lot of small insects, microbes, bugs and germs also find solace in the comfort, food and residence in your carpet. Imagine walking on a carpet loaded with microbes and allergens. If they continue to live on the fiber of your carpet, they will start eating the fiber and ruin the carpet. Hence, you should go for regular professional cleaning to wipe them off your carpets.
Health
Dirty carpets abodes dust, pollen, dander and debris that triggers allergies and asthma. They also spread disease and enhance the risk of exposure to pollutants. Houses with kids, pet or elderly people should get their carpets cleaned regularly. Vacuum your carpet four times a week and hire a professional carpet cleaner from Canada Clean Home two to three times every year to ensure long life and health of your carpet and family members. You can hire them for residential or commercial carpet cleaning.
Add to the life of the carpet
With high traffic and dirt, soon your carpet will show signs of wear and tear. Professional carpet cleaning extends the life of your carpet and gives you the best investment value. With regular cleaning you can add life to your carpets and prevent them from early wear and tear.
Related posts