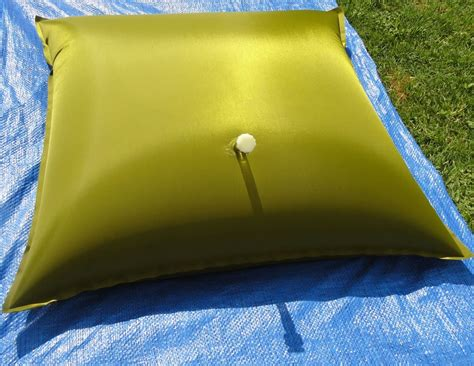 How to Choose a 300 Gallon Water Storage Tank?
Herman Walker, 7 months ago
3 min

read
271
If you need a 300-gallon water storage tank, such as the ones sold by USA Berkey Filters, you may be thinking about which one is best for you. Read the guide below to learn how to find the best water storage tank for your needs.
Location
Your water storage tank options are determined by where you plan to install it, and it also dictates whether you need a foundation and whether you need to do any prep work before installation. Your options include:
Above-ground water storage tanks: Above-ground water storage tanks are easier and less expensive to install. Because it is above ground, any damage will be easy to spot — plus, you will not need any special tools to fix the damage. The biggest disadvantage of an above-ground water tank is the fact that it is exposed to the elements. As a result, it is more vulnerable to damage from storms, accidents, and outside temperatures.
Collapsible water storage tanks: Most 300-gallon water storage tanks you see are permanent structures, but if you need a temporary solution, consider collapsible tanks. These are above-ground water tanks that come in a variety of capacities. They are easy to set up, and they are an excellent option for emergency water storage.
Below-ground water storage tanks: Because of their location, underground water storage tanks are a popular option. You don't have to give up a piece of land to make room for your storage tank, and neither do you have to deal with an eyesore on your property. There is also less to worry about because they are not exposed to the sun or inclement weather. When choosing an underground tank, however, the installation and overall cost of the project may be higher.
Material
Another factor to consider while choosing 300-gallon water storage tanks is the material. Your options include:
Steel: Steel water storage tanks are the way to go if you want something big and sturdy. These are available in stainless steel and galvanized steel, and they can be bolted or welded. These are among the most cost-effective water storage systems, with large capacities and a quick installation process.
Fiberglass: If you want something long-lasting, fiberglass is also a good option, and it also has the added benefit of being lightweight. Fiberglass water storage tanks are easy to install and, unlike other materials, will not corrode or rust.
Polyethylene: Polyethylene water storage tankers are becoming increasingly popular. They are lightweight, highly puncture-resistant, long-lasting, and flexible. They can also be folded or rolled up when not in use to take up almost no storage space.
Color
Choose a dark color, such as black or dark green, to prevent sunlight from entering and perhaps catalyze the growth of algae and germs in your 300-gallon water storage tank. You should also check with the building codes to see if there are any color requirements for a structure in a certain area. Aside from these considerations, you should think about your personal preferences, if you have any.
Choosing the right 300-gallon water storage tank is essential, so carefully consider the factors listed above before buying one for your property.
Are you looking for a high-quality 300-gallon water storage tank? Then you can't go wrong with Aquatank II – Emergency Water Storage Container. In addition to 300 gallons, Aquatank II comes in four other capacities, including 15 gallons, 30 gallons, 60 gallons, and 150 gallons.
Related posts