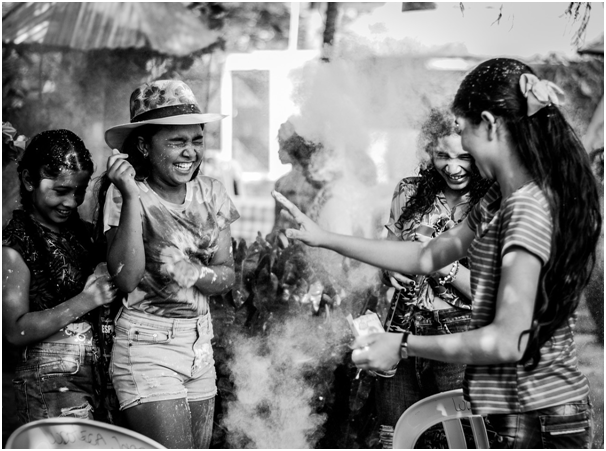 Flowers Birthday Party Decorations
Clare Louise, 3 years ago
5 min

read
701
Are you organizing a birthday party? That means that you are you in the market for some party ideas. Organizing a birthday party can be overwhelming. There is so much to consider from finding the right venue, hiring the catering services, creating a guest list, sending invitations to finally decorating the party.
So much to do! Not to mention that nowadays making a birthday party unique and memorable is difficult. But don't worry, we're here to share with you one of the latest birthday party decoration trends – flowers!
Yes, flowers! Sounds so simple, but flowers are anything but simple. Flowers represent beauty, love, and tenderness. Flowers can be one of the most beautiful birthday party decorations.
Here are some of the ideas on how to decorate your birthday party with beautiful flowers.
1.      Floral invitations
Inviting someone to the party is one of the first steps of organizing it. Let your friends and family know about your or your loved one's birthday with beautiful floral invitations.
When it comes to creating and designing invitations options are endless. You can create fun and creative invitations with pretty floral designs or you can order some online. An invitation can also give away or tease the theme of the party.
Let everyone know that your birthday party will be full of flowers with pretty floral invitations!
2.      Floral arrangements
Fresh flower arrangements can be displayed on the tables for your birthday party. This is one of the easiest ways of incorporating flowers as your birthday décor. Table centerpieces or arrangements can be ordered from your local flower shop. The florist can help you pick out the flowers and colors as well.
Keep in mind that you should have a color scheme so that you can pick out the flowers with just the right colors.
3.      Flower backdrop
Party backdrops have become very popular in recent years. These backdrops are ideal for giving life to your event and of course, they are ideal for taking photos.
Since your décor will be flowers, your backdrop can also be floral. You can create giant letter monograms with flowers, or simply create a backdrop out of flowers.
These flowers don't necessarily have to be fresh, they can be artificial or DIYed. If you are creative and artsy, you can even create your own floral backdrop. There are tons of ideas when it comes to floral backdrops.
On the other hand, if you're not a skilled DIYer, you can easily order some of the most beautiful backdrops or rent out as well.
4.      Hang a flower garland
Another great idea to make a party unique is by hanging flower garlands from the ceiling or draping them all around the venue. Flower garlands come in many different sizes and colors and they can vary in prices.
If you plan to order a fresh flower garland, be prepared to give a lot of money. If not, you can easily create your own garlands with artificial flowers. Flower garlands are such a great idea to enhance the theme of the party.
5.      Floral outdoor party
Outdoor venues can also be decorated with lush flowers. You can easily create a beautiful flower garden, or maybe a whimsical one. You can use those huge faux flowers combined with balloons or butterflies.
Play around with pastel colors such as purples, pinks, and greens. Simply create your own floral paradise by using the fact that your venue is outdoors.
6.      Food inspired by flowers
If you thought that was all, you've were wrong. You can go a step further and incorporate the flower theme in the food and refreshments.
You can create flower-shaped sandwiches, incorporate edible flowers as well, decorate drinks with flowers, and so on.
But why stop there when your dessert table can also be flower-inspired. Of course, the birthday cake has to be decorated with fondant flowers or even the real flowers. Flower topper on the cakes is a must! Or you can make cupcakes and decorate them with colorful icing flowers.
When it comes to flower-inspired food and drinks, options are endless!
7.      Create flower crowns
What's a party without some fun activities? For your flower-inspired birthday party, you can organize flower crown making. This would be especially interesting for a kid's party.
You can give them different sizes, shapes, and colors of faux or paper flowers, some sort of a base for the crown, and some glue, and just let them use their creativity and create their very own flower crown. Your little guests will be occupied with a fun activity for a while.
Other similar flower projects can be used as a fun way to entertain the guests, both young and adult.
The truth is when it comes to flower-inspired birthday parties, decoration ideas are endless. With flowers, you can't go wrong, and the best of all is you have tons of options.
You can order fresh flowers or you can order artificial ones, paper as well. The sizes and colors of flowers are also endless and you can combine whatever you like best. Truly, flower decorations are some of the best party decorations out there.
Jack Kewell is writer, science editor, naturalist, entrepreneur. He is focused on writing and illustrating books. Also, he is a regular contributor on mountaintechblog
Related posts